As summer days wind down, parents everywhere are gearing up for the back-to-school season. Amidst the hustle and bustle of preparing school uniforms and stocking up on stationery, there's one name that stands out when it comes to adding a touch of style and personality to the return to classrooms: TYPO.
Hailing from Australia, TYPO has carved a niche for itself with its vibrant and quirky stationery and gifts. But it's not just about pens and paper – It also offers a treasure trove of goodies across various categories, ranging from travel and tech accessories to bags, lighting, décor items, novelty cards, and gifts. What sets TYPO apart is its knack for allowing individuality to shine through color, art, and design, empowering customers to curate their personal spaces in a way that speaks volumes about who they are.
Explore TYPO's Back-to-School Collection
If you're looking to kickstart the school year with a dash of panache, TYPO's Back-to-School Collection is here to make your heart skip a beat. Here are some picks that caught our eye:
1. TYPO Alumni Backpack (AED 129): Functionality meets flair in this backpack designed for modern students. With adjustable padded shoulder straps, a spacious zip-up compartment housing a 13″ laptop sleeve, two external side pockets, and a roomy zip-up pocket perfect for stashing snacks, it's a must-have for any student who's serious about both style and substance.
2. TYPO Art Tote Bag (AED 84): Calling all vloggers, artists, yogis, and university-goers! This tote bag is your tech-savvy companion, ideal for carrying your gadgets and travel essentials while you're on the move. Its versatility matches your dynamic lifestyle.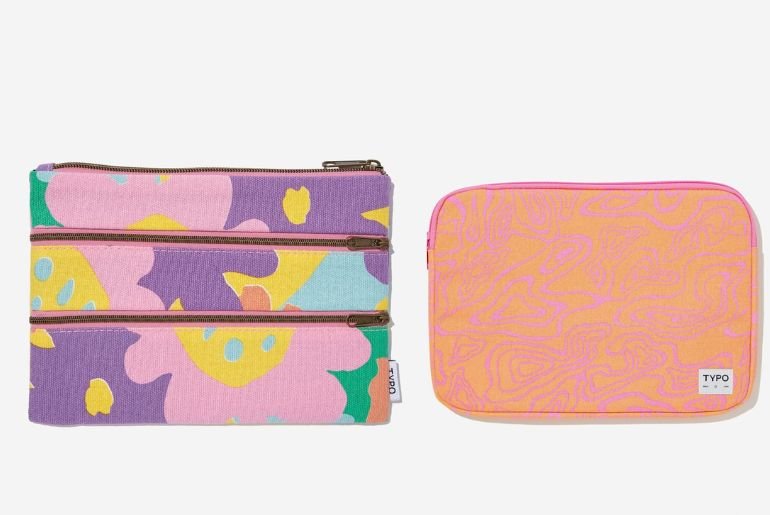 Also read: Embrace Entrepreneurship: Back-To-School Textbook Swap And Sell Event By Bookends
3. Take Me Away 13-Inch Laptop Case (AED 109): Your tech deserves some tender loving care, and TYPO's laptop and tablet cases deliver just that. Trendy designs meet practical protection, ensuring your devices are safe and stylish, whether you're hustling in the library or sipping coffee at your favorite café.
Advertisement

4. A6 Buffalo Journal (AED 34): Note-taking just got a stylish upgrade with this journal by your side. Not only does it provide ample space for your thoughts, but it also boasts a secret pocket at the back – perfect for storing loose notes or those cherished love letters. Plus, its commitment to using recycled mix-certified paper reflects TYPO's dedication to sustainability.
5. TYPO Double Campus Pencil Case (AED 54): Attention, stationery addicts! This triple-zipped pencil case is your ultimate organizer. Pens, markers, pencils, erasers, ruler, USB drives, and even snacks – you name it, this case can handle it. And here's an extra tidbit: by choosing this product, you're supporting more sustainable cotton farming.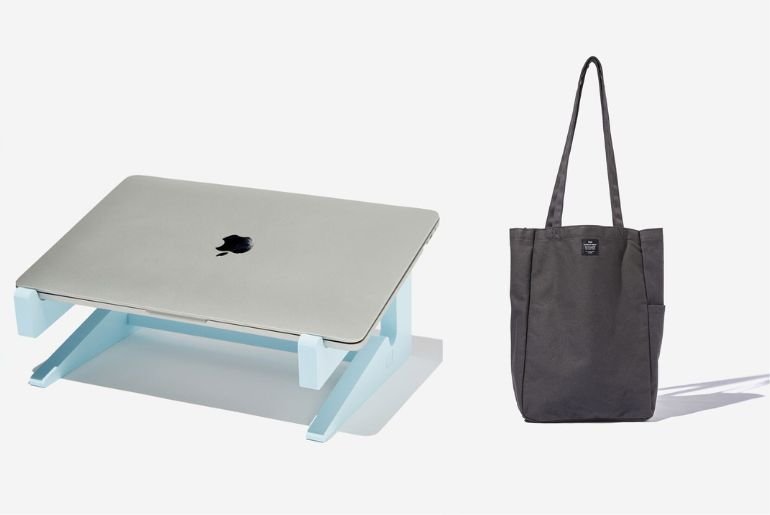 Also read: Emirati Women's Day Extravaganza: 5-Star Offers Await At FORM Hotel's Exclusive Luxury Celebration
6. TYPO Laptop Stand (AED 84): Say goodbye to neck strain and hello to ergonomic efficiency with this sleek laptop stand. Not only does it raise your tech to eye level, but it also adds a touch of sophistication to your workspace. And when the workday ends, it collapses into an equally chic stand, keeping your tech discreetly stored.
Ready to elevate your back-to-school game? TYPO's UAE stores are waiting to welcome you. Let your creativity run wild as you explore TYPO's enchanting collection, a harmonious blend of function, style, and individuality. This school year, let TYPO help you define your signature look – because going back to school has never looked this good.
Advertisement