The Dubai Central Laboratory of Dubai Municipality has initiated a groundbreaking transformation in the field of construction material testing through the integration of advanced AI-powered robots. These cutting-edge robots, equipped with state-of-the-art X-ray technology and sophisticated AI innovations, are reshaping the landscape of chemical analysis and testing for various construction materials.
Transforming Construction Analysis with AI-Powered Robots
Revolutionizing Construction Analysis
The introduction of AI-powered robots in construction material testing underscores Dubai Municipality's unwavering commitment to elevating the standards of construction testing services. By embracing this revolutionary technology, the municipality aims to enhance service quality in line with the highest global benchmarks.
Hind Mahmoud Ahmed, the Acting Director of the Dubai Central Laboratory Department, underscores the immense significance of this technological breakthrough. The AI-powered robots utilize X-ray technology to meticulously conduct chemical analyses of construction materials and cement products. This transformative capability has significantly truncated the testing process, condensing the timeline from a conventional four-day span to a mere eight minutes. Notably, this leap in efficiency has led to an extraordinary 650 percent surge in the daily examination rate of samples compared to traditional methods.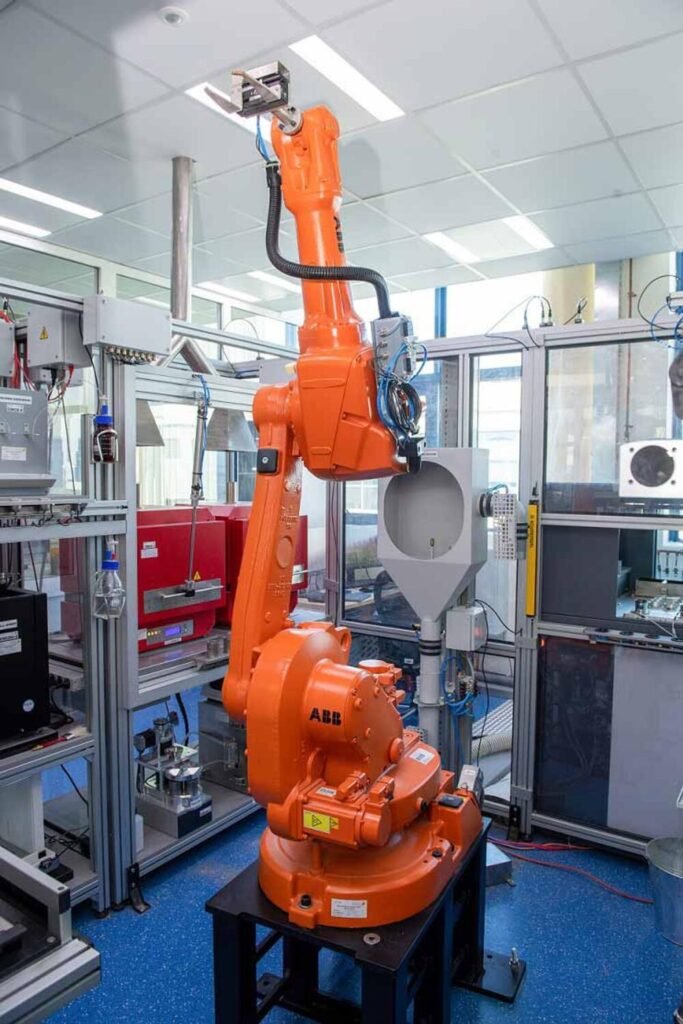 Also read: Abu Dhabi Tourism Gets A Boost With Fee Reductions To Enhance Global Appeal
Paving the Way for Efficiency
Ahmed emphasizes the pivotal role of cement quality assessments in guaranteeing the durability and sustainability of architectural structures. The precision and speed enabled by these AI-powered robots in conducting inspections can profoundly enhance the lifespan of buildings. Furthermore, this advanced technology is poised to expedite project completion, as laboratory results can now be swiftly relayed to consulting sectors and contractors. The seamless integration of digital solutions and pioneering AI technologies exemplify Dubai Municipality's commitment to operational streamlining and superior service delivery.
Advertisement

A Glimpse into the Future
Beyond its current applications, Dubai Central Laboratory envisions harnessing the potential of AI-powered robots for specialized research endeavors. The forthcoming studies will focus on the preliminary assessment of diverse building constructions, in addition to construction products and materials. This forward-looking approach underscores Dubai Municipality's dedication to embracing digital transformation and cultivating a dynamic and competitive business ecosystem.
Also read: 3 Ways To Join The Summer Celebration: BurJuman Mall's Adventure-Filled Escapade!
The integration of AI-powered robots in construction material testing marks a watershed moment. With the capability to drastically curtail testing durations and amplify sample examination rates, this technology is poised to propel Dubai's construction sector towards unparalleled efficiency and precision. By prioritizing digital solutions and embracing pioneering AI technologies, Dubai Municipality underscores its resolute commitment to providing world-class services and spearheading innovation in construction methodologies.
Advertisement