Centers throughout the United Arab Emirates have been abuzz with activity as UAE FNC election registration gains momentum. Aspiring candidates are rushing to submit their requests for candidacy in the upcoming Federal National Council (FNC) elections, the nation's esteemed parliamentary body.
Aspiring Candidates at UAE FNC Election Registration
Efficient Registration Process for UAE FNC Election
The National Election Committee has been diligently processing registration applications through both in-person and electronic channels, ensuring a swift and seamless UAE FNC election registration experience. The introduction of an electronic registration mechanism has streamlined the process, enabling potential candidates from within the UAE and abroad to easily enroll.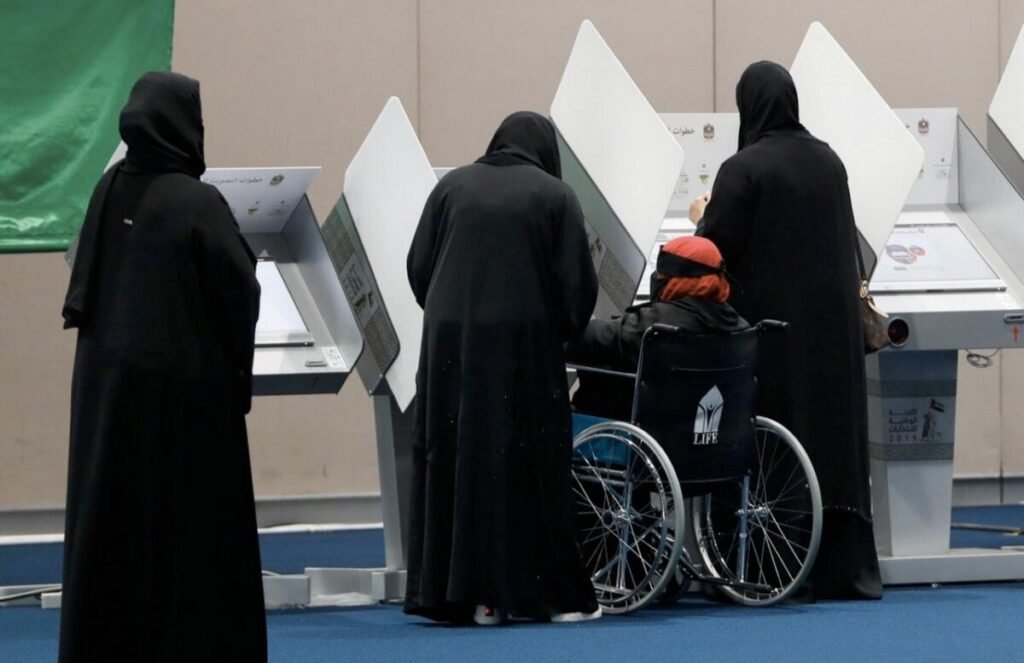 Also read: Musical Marvel DJ Armin Van Buuren Electrifies Burj Khalifa: Setting Two Remarkable Records
Dual Channels for Easy Enrollment
Eligible individuals seeking to participate in the electoral process can seamlessly register via the official National Election Committee website or by utilizing the dedicated mobile application. In-person registrations are also being conducted at designated candidate registration centers, extending the convenience of UAE FNC election registration.
Inaugural Day Witnesses Surge in Candidacy Requests
The inaugural day of registration bore witness to an impressive influx of 162 candidacy requests, spanning all seven Emirates. Abu Dhabi led the charge, recording 58 applications, closely followed by Dubai with 23. Sharjah received 29 submissions, while Ajman and Umm Al-Quwain secured 12 each. Ras Al Khaimah garnered 19 applications, and Fujairah rounded off the count with 9, marking a significant moment in UAE FNC election registration history.
Advertisement

Also read: DEWA's Pioneering Digital Journey: Dubai's Quest To Become The World's Smartest City

Praise for User-Friendly Process
Satisfied candidates who hold positions within the electoral bodies lauded the user-friendly nature of the application process, whether facilitated through the digital platform or the physical candidate registration centers. This positive feedback highlights the commitment to ensuring accessible and efficient UAE FNC election registration.
Key Milestones in FNC Election Timeline
According to the outlined timeline for the Federal National Council elections, the preliminary roster of candidates will be officially disclosed on August 25. Following this revelation, a designated period will be earmarked for the submission of any objections related to the presented candidates. The conclusive list of validated candidates is set to be unveiled on September 2, marking a pivotal phase in the journey of UAE FNC election registration participants.
The enthusiastic response to the UAE FNC election registration underscores the significance of the upcoming Federal National Council elections. With an accessible and efficient registration process, candidates are poised to engage in a dynamic electoral campaign, promoting their visions and contributing to the democratic landscape of the UAE.
Advertisement