Department of Culture and Tourism takes measures to bolster Abu Dhabi tourism and attract international visitors
In a strategic move aimed at propelling its status as a premier global leisure and tourism destination, the Department of Culture and Tourism—Abu Dhabi (DCT – Abu Dhabi) has announced substantial reductions in government fees for hotels and restaurants. Set to take effect from September 1, 2023, these revisions aim to foster increased Abu Dhabi tourism and invigorate the emirate's hospitality sector.
The decision follows directives from the Abu Dhabi Executive Council, showcasing the emirate's commitment to creating an enticing environment for both tourists and residents to explore and enjoy the diverse hospitality offerings. By recalibrating the existing fee structure, Abu Dhabi tourism authorities aim to attract a larger influx of visitors, thus further solidifying its position as a hub of cultural and recreational activities.
Under the revamped fee structure, the tourism fee for guests will be harmonized from six percent to four percent, complemented by the complete removal of the municipality fee of AED 15 per room per night. Moreover, the six percent tourism fee and the four percent municipality fee traditionally applied to hotel restaurants will be waived, except for the four percent municipality fee, which will continue to be levied on the total invoice amount. These changes are anticipated to significantly contribute to the growth of the thriving Abu Dhabi tourism and hospitality sector.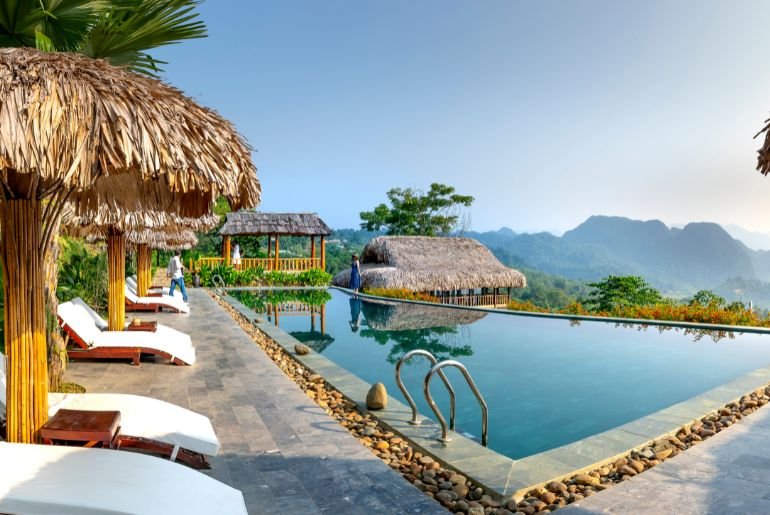 Also read: Emirati Women's Day Extravaganza: 5-Star Offers Await At FORM Hotel's Exclusive Luxury Celebration
For DCT – Abu Dhabi, the primary goal has always been to enhance the emirate's tourism, culture, and hospitality offerings, ensuring that they cater to a diverse range of experiences tailored to various traveler preferences. With sustainability as a core focus, the department strives to champion long-term growth in Abu Dhabi tourism and present the emirate's rich heritage and dynamic culture on a global platform.
Advertisement

Concurrently with the fee reductions, DCT Abu Dhabi has forged a strategic partnership with the esteemed Franco-Dutch airline group, Air France-KLM. This collaborative venture is positioned to amplify air connectivity between Abu Dhabi and Europe, underscoring the emirate's aspiration to be the preferred tourist destination. With a robust goal of drawing over 24 million visitors by the culmination of 2023, this partnership holds the key to expanding Abu Dhabi tourism on the global stage.
Saleh Mohamed Al Geziry, the Director General of Tourism at DCT – Abu Dhabi, emphasizes that this partnership stands as a testament to the department's unwavering commitment to elevating Abu Dhabi tourism and reinforcing its global image. By cultivating enduring alliances with reputable international carriers, Abu Dhabi aspires to welcome travelers from around the world, offering them an avenue to immerse themselves in the emirate's opulent heritage and multifaceted culture.
Also read: Embrace Entrepreneurship: Back-To-School Textbook Swap And Sell Event By Bookends
With the growth in Abu Dhabi tourism and the consequent increase in global connectivity, the emirate is poised to emerge as a pivotal gateway to the East. This evolution positions Abu Dhabi as an additional access point to the region, while the fee reductions and strategic collaborations pave the way for remarkable expansion in the realm of Abu Dhabi tourism and hospitality.
Advertisement