Dubai is steadfastly working towards its goal of becoming the world's smartest city, driven by the visionary leadership of His Highness Sheikh Mohammed bin Rashid Al Maktoum. A pivotal force in this journey is the Dubai Electricity and Water Authority (DEWA), at the forefront of Dubai's digital evolution.
Dubai's commitment to elevating its residents' quality of life underscores its ambition to be the finest city for living, working, and visiting. By harnessing advanced technologies and nurturing constant improvement, Dubai aims to set new standards of well-being comparable to global metropolises.
DEWA: Catalyst for Digital Transformation: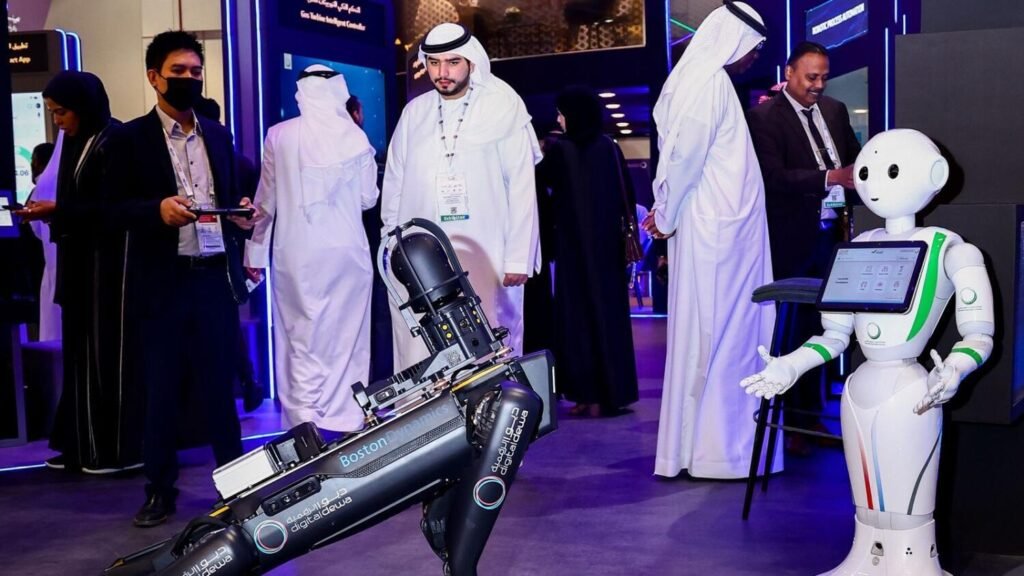 Also read: India And UAE Forge Historic Milestone With Landmark Crude Oil Transaction In National Currencies
A prominent government body plays a vital role in propelling Dubai's digital aspirations. Since the inception of Dubai's digital transformation strategy, it has been delivering cutting-edge smart services tailored to the city's burgeoning population.
Leading the Paperless Revolution: DEWA's digital prowess was recognized with the prestigious 100% Paperless stamp from the Digital Dubai Authority. This accolade, earned in 2021, celebrated DEWA's seamless integration of over 70 projects across diverse governmental and private entities.
Advertisement

Innovative Service Delivery: Its commitment to innovation is evident in its diverse digital channels, including its website, smart app, and the virtual employee, Rammas. This versatility ensures accessibility and convenience for users across platforms.
Sustainable Future: Its sustainability commitment extends towards environmental awareness and carbon footprint reduction. The "Smart Living" initiative empowers customers to monitor energy consumption, fostering responsible practices.
Enhancing Customer Experiences: The transformative approach isn't confined to digital spaces. Its Customer Happiness Centres, powered by AI and robotics, elevate customer care with a remarkable 96.22% service quality rating in 2022.
AI at the Core: DEWA's early embrace of AI has fueled its evolution. By incorporating Generative AI and pioneering ChatGPT technology, DEWA has enhanced user interactions, setting a global precedent.
Rammas: The AI Revolution: The use of ChatGPT technology has revitalized its virtual employee, Rammas. Now equipped with advanced AI capabilities, Rammas offers unparalleled understanding, analysis, and prompt responses to customer inquiries across platforms.
As Dubai's journey toward becoming the world's smartest city gains momentum, DEWA's digital leadership remains pivotal. Through technology, sustainability, and unwavering dedication, DEWA continues to redefine urban living, paving the way for smart cities worldwide.
Advertisement