In collaboration with the globally acclaimed UNTOLD music festival, DJ Armin van Buuren orchestrated an astonishing performance that etched its name in history. Surpassing boundaries, this feat achieved not just one, but two extraordinary world records. As the Burj Khalifa gracefully morphed into a dynamic LED canvas, it created a mesmerizing backdrop for the monumental performance.

Setting World Records: DJ Armin van Buuren's Electrifying Performance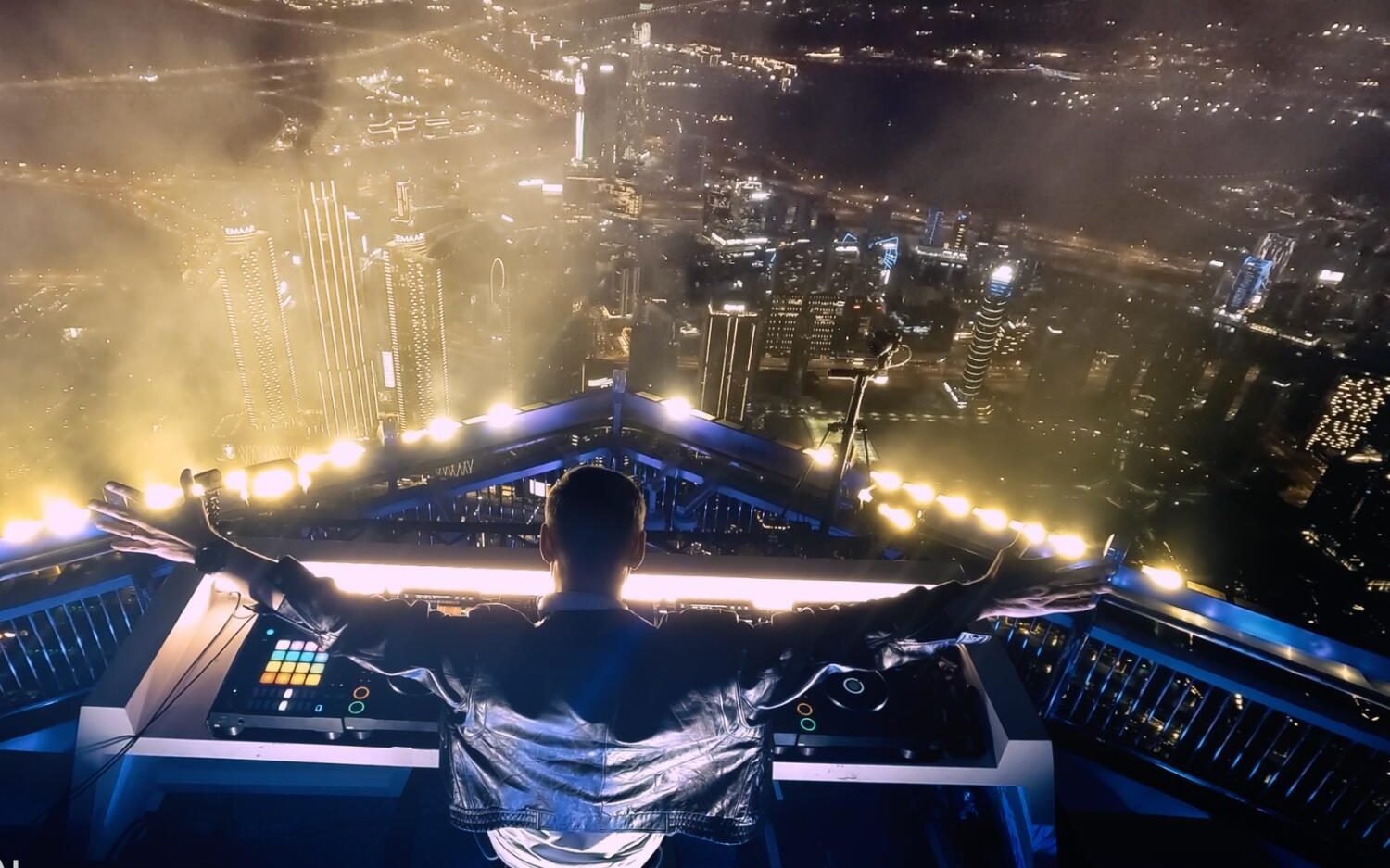 Also read: DEWA's Pioneering Digital Journey: Dubai's Quest To Become The World's Smartest City

A Mesmerizing Fusion
For 41 captivating minutes, the Burj Khalifa's 149th floor became a stage where DJ Armin van Buuren's beats harmonized flawlessly with the building's luminous display. This union of auditory and visual sensations created an ethereal experience, transcending the boundaries of conventional entertainment.

Innovative Filming Endeavors
Capturing every heartbeat of this monumental occasion required unparalleled ingenuity. A total of 18 strategically positioned cameras meticulously documented the event. Ten cameras stood devotedly focused on the resplendent Burj Khalifa, while eight others artfully framed the enchanting desert landscape that bore witness to the spectacle and magic of DJ Armin.

Sculpting the Skies
In a symphony of technology and artistry, four advanced drones took to the skies, soaring over 830 meters to unveil a breathtaking bird's-eye view. Adding to the aerial ballet, a helicopter gracefully glided above, encapsulating the grandeur of the moment. This synchronized dance of drones and choppers immortalized the performance from every angle, culminating in an astonishing 20 terabytes of digital artistry.

Advertisement

Also read: Indian Independence Day: A Remarkable Journey In Strengthening UAE-India Bilateral Relations

The Dawn of UNTOLD Dubai
Beyond this singular performance, a new era of entertainment is poised to dawn upon Dubai. UNTOLD, recognized as one of Romania's paramount electronic music festivals, is set to make its debut in February 2024 at Expo City Dubai. With the stalwart support of Expo City Dubai and the Department of Economy and Tourism, UNTOLD Dubai promises a revolutionary paradigm shift in the city's entertainment landscape.

DJ Armin van Buuren's ethereal performance on the lofty Burj Khalifa apex embodies the spirit of innovation, pushing the boundaries of musical expression. As anticipation mounts for the release of the full video capturing this historic event, it's clear that the fusion of music, architecture, and technology has birthed an extraordinary moment that will resonate for generations to come.
Advertisement