In a tropical oasis nestled within the heart of Dubai, Trader Vic's at Hilton Dubai Palm Jumeirah is gearing up to celebrate the annual extravaganza that has cocktail enthusiasts raising their glasses in anticipation: National Mai Tai Day. On August 30th, as the sun sets over the azure pool, Trader Vic's will transform into a haven of Mai Tai delights, offering an irresistible tribute to the famed Victor "Trader Vic" Bergeron.
Raise a Glass to National Mai Tai Day: Seven Mai Tais for AED 79
Dubai's cocktail connoisseurs and seekers of paradise can rejoice, as Trader Vic's beckons with an exclusive offer: indulge in the essence of National Mai Tai Day with seven tantalizing Mai Tais from their exquisite menu, all for just AED 79. From 5 PM onwards, the aromatic blend of premium spirits and flavors will flow, inviting patrons to immerse themselves in the tropical magic that is the Mai Tai.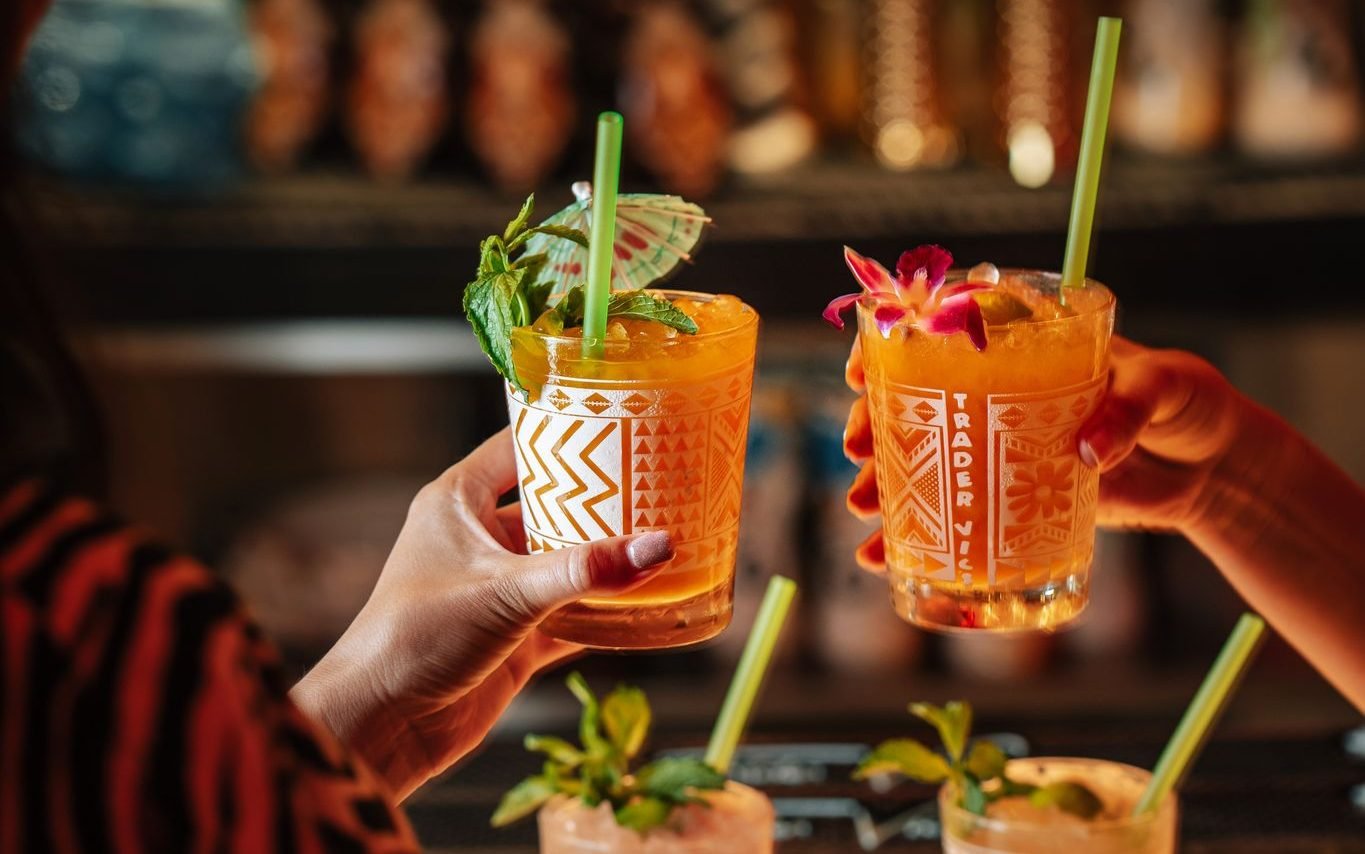 Also read: Ladurée Celebrates Emirati Women's Day With Exclusive "12 Signature Macarons" Tiara Collection
Mai Tai Mixology Mastery: Shake It Up With a Free Class
For those eager to wield a shaker with flair, Trader Vic's is hosting an exclusive Mai Tai mixology class, free of charge. Immerse yourself in the history and craftsmanship behind the iconic cocktail, sharing a moment with the spirits of the past while crafting your own libations.
A World of Mai Tai Delights: Celebrating the Legacy of National Mai Tai Day
Step into a world of unparalleled Mai Tai delights, a celebration of National Mai Tai Day that invites you to explore a spectrum of flavors. Delight in The Original Mai Tai, a true classic that pays homage to the cocktail's heritage. For a contemporary twist, savor the San Francisco Mai Tai, a legacy from Trader Vic's SF-based bartenders. Embark on a journey of taste with the Maui Tai, a pineapple-infused creation that captures the essence of the tropics. Dare to be different with the Vodka Tai, embrace the exotic with the Guava Tai, and ignite your senses with the Passion Tai. At Trader Vic's, the Mai Tai legacy comes alive, a fitting tribute to the essence of National Mai Tai Day.
Advertisement

A Double Delight: Ladies' Night Fiesta
Wednesday nights at Trader Vic's are infused with the lively rhythm of Fiesta De Salsa, where ladies revel in 2 beverages and 1 starter for AED 99. Gentlemen, too, have their moment, with a choice of two starters and three beverages for AED 149. The mid-week island party invites all to unwind and dance away their worries under the stars, a perfect complement to the festivities of National Mai Tai Day.
Also read: 7 Exquisite Experiences At Habtoor Grand Resort: Football, Hangover Brunch, And Beyond
Music and Dance Under the Stars: Celebrate National Mai Tai Day in Style
As the sun sets and the stars emerge, Trader Vic's transforms into a stage of enchantment. Live entertainment takes center stage, with the vibrant La Clave Band serenading guests with island hits. The graceful salsa dancers paint the air with their moves, making the dance style appear effortless and inviting all to join the rhythm. Celebrate National Mai Tai Day in style, as the melodies and movements intertwine, creating an atmosphere of pure delight.
Experience the Magic of National Mai Tai Day at Trader Vic's
Nestled within the luxurious Hilton Dubai Palm Jumeirah, Trader Vic's invites you to immerse yourself in the magic of National Mai Tai Day on August 30th. An unforgettable night of exotic tastes, music, and dance awaits, as Dubai pays tribute to the timeless artistry of the Mai Tai cocktail and the legacy of Victor Bergeron. Embrace the spirit of National Mai Tai Day and let Trader Vic's transport you to a world of tropical bliss.
Advertisement