The back-to-school season is upon us, and parents across the UAE are gearing up to equip their children for success in the upcoming academic year. As students prepare to hit the classrooms once again, three prominent brands, TYPO, Kipling, and EROS Group, have unveiled irresistible offers that blend style, utility, and technology to make this school year truly exceptional.
TYPO – Where Style Meets School Essentials
TYPO's diverse range includes travel accessories, tech gadgets, bags, and more. With an Australian flair, TYPO crafts products that resonate with individuality through vibrant colors and innovative designs, enabling customers to carve their personal space.
Highlighting Must-Have Picks
From diaries and planners to water bottles and stationery kits, TYPO has a versatile array of school essentials.
The Back-to-School Collection brings together practicality and aesthetics seamlessly.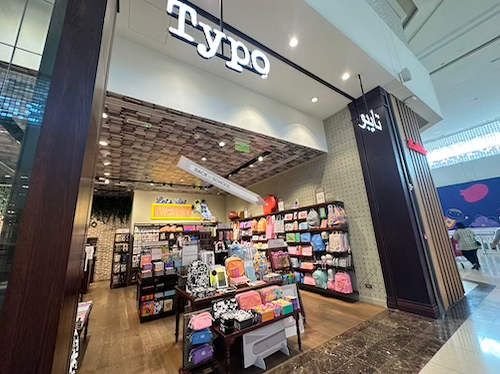 Also read: TYPO's Latest Collection: Get Your Child "Back To School" Ready In Style
Standout Selections from TYPO's Collection:
TYPO Alumni Backpack, AED 129: A functional masterpiece featuring adjustable padded straps, a spacious laptop sleeve, and pockets for snacks and supplies.
TYPO Art Tote Bag, AED 84: A chic tote for tech gear, perfect for vloggers, artists, and students on the move.
Take Me Away 13 Inch Laptop Case, AED 109: Trendy protection for your tech, marrying safety with style.
A6 Buffalo Journal: AED 34: A reliable journal with a secret pocket, embracing sustainability.
TYPO Double Campus Pencil Case, AED 54: A triple-zipped haven for stationery enthusiasts, supporting sustainable cotton farming.
TYPO Laptop Stand, AED 84: Combining aesthetics and functionality, this stand boosts efficiency and organizes tech.
Find Your Perfect Back-to-School Style Discover TYPO's Back to School Collection at various UAE stores, including Dubai Mall, The Pointe, Ibn Battuta Mall, and Abu Dhabi Mall.
---
Kipling Takes Back-to-School Style to New Heights with 25% Off and Complimentary Gifts
As UAE's students prepare for the academic year, Kipling and JASHANMAL Group have a treat in store. The Back to School 2023 collection is brimming with deals that promise to redefine back-to-school style.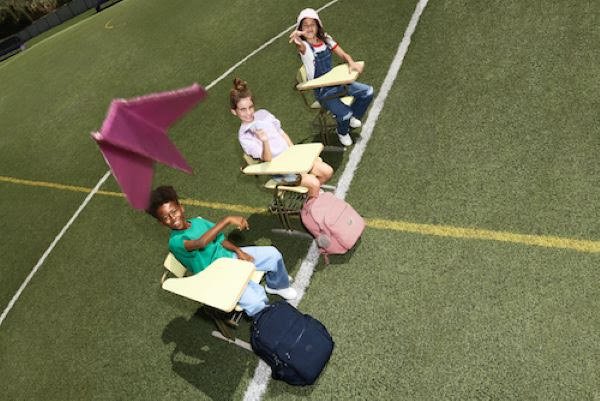 Also read: Embrace The Extraordinary: Kipling's Back-To-School 2023 Collection Sets The Style Bar High
Unveiling Irresistible Deals Score an enviable 25% discount on school essentials and receive a complimentary gift. This irresistible offer from Kipling is set to elevate your back-to-school experience.
Functionality Meets StyleKipling's bags blend style and durability seamlessly, ensuring your child is well-equipped for the school year.
Exploring the Back-to-School Collection From everyday backpacks to laptop bags and trendy accessories, Kipling's collection caters to students of all ages.
Shop with EaseFind Kipling's impressive selection at top-notch stores like KIPLING and JASHANMAL, or shop online at your convenience.
Quick Details:
What: Kipling is Ready to Takeoff – Enjoy 25% off and a Complimentary Gift!
Online:  www.kipling.co.ae
Upgrade Your Tech Game for the New School Year with EROS Group
UAE residents on the hunt for top-tier back-to-school tech deals need to look no further.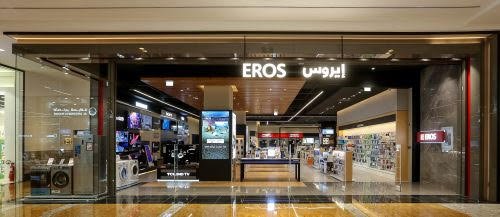 EROS Group is here with deals that redefine affordability.
Embrace Unbeatable Deals For a limited time, EROS Group offers exceptional upgrade and exchange deals on laptops, smartwatches, and headphones.
Trade-In and Upgrade Trade-in old gadgets for up to AED 900 off new ones, ensuring students stay ahead in technology.
Don't Miss the Promotions From Samsung Monitors to Galaxy Tab S6s and exciting discounts, EROS's Back-to-School Promotion is a tech lover's dream.
Seize the Opportunity Snag big savings on your tech needs online or at EROS outlets in Dubai, Sharjah, and Abu Dhabi.
Advertisement