Nestled in the heart of the vibrant UAE capital, the Emirates Palace Mandarin Oriental, Abu Dhabi, has unveiled a mesmerizing addition to its culinary repertoire – the captivating Lebanese Terrace. Against the backdrop of the expansive palace grounds, this new dining destination offers an exquisite fusion of flavors and culinary traditions from Lebanon, weaving together a tapestry of rich heritage and breathtaking beauty.
Savor the Essence of Lebanon at Lebanese Terrace
A Gastronomic Journey with Chef Gilber Sakr: Under the skilled guidance of Chef de Cuisine Gilber Sakr, Lebanese Terrace takes gastronomes on an enticing journey through the Levant. The menu, an ode to Lebanese cuisine, artfully blends traditional influences with contemporary flair. Sakr's expertise and passion shine through each dish, ensuring a symphony of flavors that pay homage to Lebanon's culinary legacy.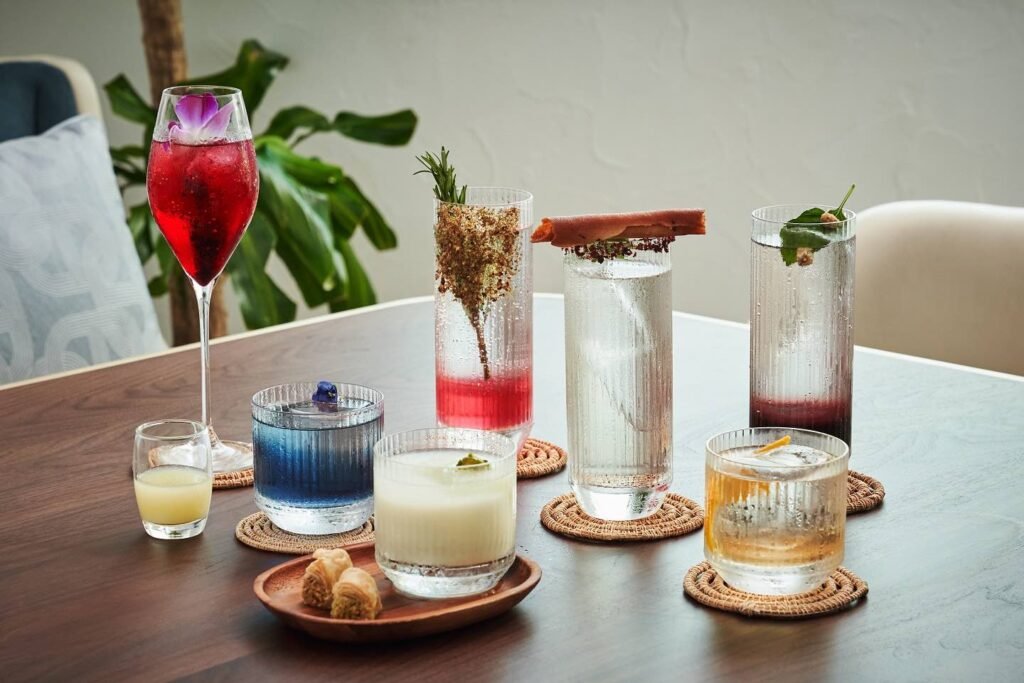 Advertisement

Also read: Celebrating Emirati Women's Day With Unforgettable Experiences At 3 Remarkable Destinations
Immersive Ambiance and Culinary Voyage: The enchanting ambiance of the Lebanese Terrace is designed to evoke the charm of a traditional Lebanese terrace. Olive trees, stained-glass windows, and aquamarine walls transport patrons to the Mediterranean shores. The restaurant's two-story design seamlessly blends indoor and outdoor seating, accommodating up to 200 guests. It's an invitation to indulge in an immersive culinary voyage.
A Culinary Overture: Delectable Mezze to Grills: Prepare to be tantalized by a culinary overture that ranges from delectable hot and cold mezze to Arabic oven-styled grills. The menu boasts beloved classics such as charcoal-grilled meats and seafood platters, as well as intriguing dishes like Hummus Bel Habak and Kafta Bel Habak. Each dish is a testament to generations of Lebanese family recipes, prepared with the freshest ingredients.
Elevating Levantine Cuisine: A Symphony of Flavors: Lebanese Terrace sets new standards in Levantine cuisine, offering patrons a symphony of flavors that captivate the palate. The dishes burst with freshness and authenticity, transporting diners to the heart of Lebanese culinary traditions. The experience is further enriched by an extensive selection of beverages that complement the dishes perfectly.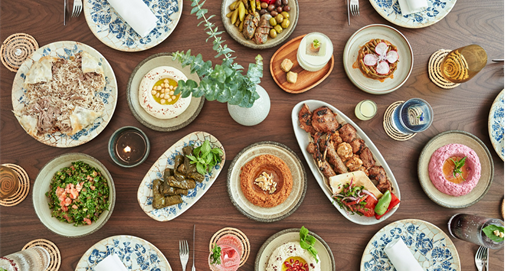 Also read: "Back-To-School Treats" By Mister Baker: Indulge In Delightful Back-To-School Moments
Creating Lasting Memories: Legendary Service: The legendary service of Mandarin Oriental is woven into every aspect of the Lebanese Terrace experience. Whether it's an intimate gathering, a joyous celebration, or a sumptuous family dinner, the warm ambiance and impeccable service create lasting memories.
Plan Your Culinary Journey: Reservations: For those seeking to immerse themselves in the flavors of Lebanon while basking in the luxuries of Abu Dhabi, Lebanese Terrace is the ultimate destination. The blend of aromatic herbs, Mediterranean vistas, and masterful culinary craftsmanship promises an experience that transcends mere dining, turning every visit into a cherished memory.
Advertisement