Step into a realm of rugby frenzy as The Underground Pub, an offbeat London Underground-themed sports bar, readies to host the Rugby Tournament 2023 in a thrilling and iconic backdrop.
Rugby Tournament Fever at The Underground PubDubai
The Rugby Craze Unleashed Prepare to be mesmerized, rugby aficionados! The Underground Pub is primed to enthrall sports enthusiasts with live broadcasts of all the exhilarating Rugby Tournament 2023 showdowns across multiple screens.
A Historic Tournament in France Set against the picturesque backdrop of France, this year's Rugby Tournament 2023, scheduled from September 8 to October 28, 2023, marks a historic milestone as the first Rugby event hosted entirely in France.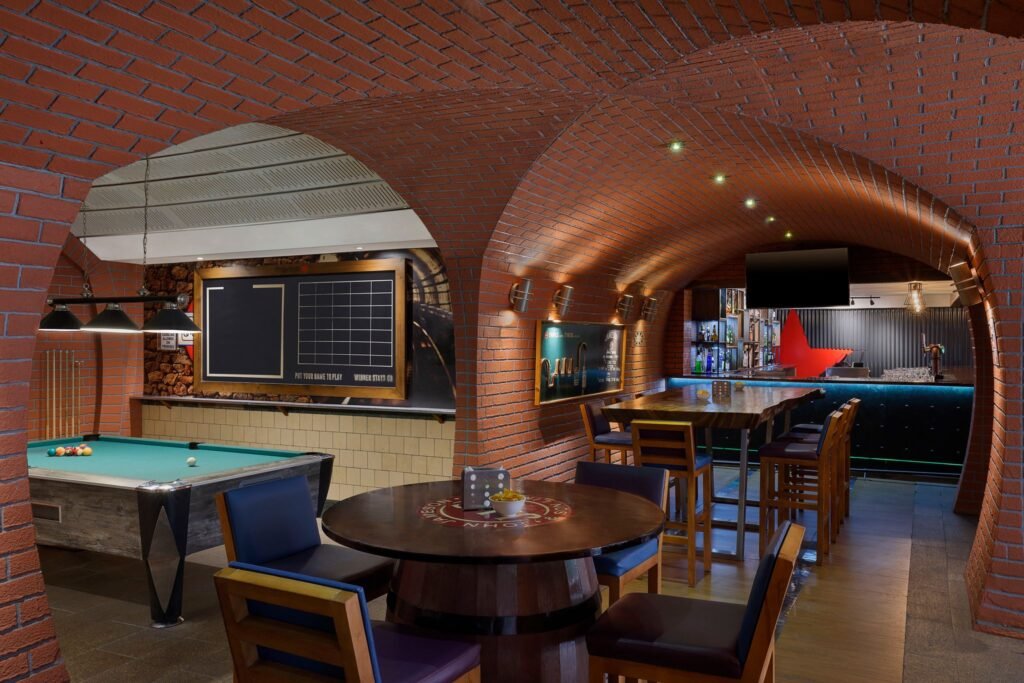 Also read: Lebanese Terrace Enchantment: Emirates Palace Mandarin Oriental, Abu Dhabi Presents An Exquisite Culinary Journey
Unveiling Unrivaled Prizes As if the adrenaline-pumping matches weren't enough, brace yourself for an extraordinary revelation from The Underground Pub. Guests are cordially invited to partake in an exclusive eight-week-long drawing extravaganza centered around the Rugby Tournament 2023.
An Array of Mind-Blowing Prizes A simple expenditure of AED 100 opens the gateway to a cornucopia of mind-blowing prizes, ranging from a scenic Dubai Helicopter Tour and a whimsical Hot Air Balloon Adventure to the daring Dinner in the Sky Dubai, exhilarating Parasailing in JBR, a serene Sunset Yacht Cruise, a pulse-quickening Zipline Adventure, the innovative Heineken Blade Unit, and the pièce de résistance: VIP Tickets to DR7, complete with accommodation and transport for two lucky souls.
Advertisement

The Ultimate Destination for Rugby Enthusiasts Prepare to become a regular at The Underground Pub during the Rugby Tournament 2023. Be part of the weekly drawing extravaganza and bask in the immersive ambiance as you catch every thrilling moment of the matches live.
Also read: Celebrating Emirati Women's Day With Unforgettable Experiences At 3 Remarkable Destinations
Where the Magic Happens Each visit unfolds a fresh opportunity to secure astounding rewards for you and your companion. Nestled within the Habtoor Grand Resort, Autographs Collection, renowned for its exquisite brews, authentic all-England pub gastronomy, and vibrant aura, The Underground Pub vows to elevate your sports-watching escapades to unparalleled heights.
Get Ready for Rugby Ecstasy! So, mark your calendars, rally your fellow fans, and head to The Underground Pub for an unforgettable rendezvous with Rugby Tournament 2023 ecstasy.
Let the games – and the prizes – begin!
Advertisement