Dubai's Roads and Transport Authority (RTA) is taking proactive steps to support students from low-income families as the Back to School season kicks off. In collaboration with the Emirates Red Crescent, the Transportation Security Department of Dubai Police, and Keolis MHI, the operator of Dubai Metro and Tram, the RTA is showcasing its unwavering commitment to fostering educational success and empowering children in need.
RTA's Commitment to Education Excellence
Empowering Education Through Collaboration The RTA, in alignment with its mission to serve the community, has rolled out an impactful initiative that caters to the needs of students and children hailing from low-income backgrounds. The organization's partnership with the Emirates Red Crescent, Dubai Police's Transportation Security Department, and Keolis MHI underscores its dedication to creating a positive impact on young lives.
Equipping for Excellence: Essential Supplies for Every Student At the heart of this initiative lies the distribution of school bags that come complete with a range of essential supplies. These comprehensive kits include writing and drawing books, pens, pencils, rulers, and more. By ensuring that students are equipped with the tools they need, the RTA and its partners are setting the stage for a well-prepared and inclusive academic journey.
Building a Strong Foundation for Success Dubai's commitment to nurturing its community and investing in education shines through initiatives like these. By providing students with the resources they require, the RTA is playing a pivotal role in laying a strong foundation for academic excellence. These collaborative efforts mirror the city's dedication to fostering an environment where every child's potential is recognized and nurtured.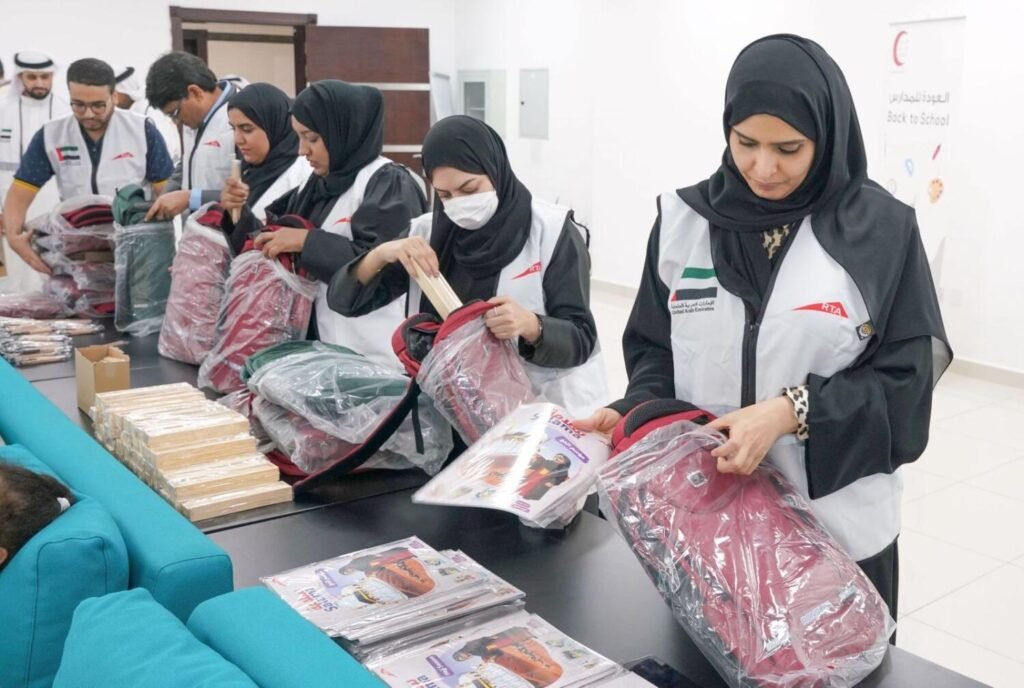 Advertisement

Also read: Embarking On BRICS Expansion: UAE Among 6 New Members Into The Bloc
A Community United for Education This joint endeavor is a testament to the collective power of community-driven initiatives. With Dubai's Roads and Transport Authority at the helm, supported by key partners, the city's youth can approach the new academic year with confidence. The distribution of school bags and supplies not only addresses practical needs but also sends a powerful message of support and encouragement.
Education: A Cornerstone of Progress Education is not just a personal journey; it's a crucial pillar of societal advancement. By actively participating in initiatives that support education, the RTA is contributing to the overall progress of Dubai. These efforts exemplify the authority's dedication to creating a brighter and more equitable future for all its residents.
Also read: Empowering Women Through Wheels: Abaya Rally 2023 Celebrates Emirati Women's Day
Supporting Success, One School Bag at a Time As Dubai's students step into a new academic year, they can do so with the assurance that their community stands with them. The RTA's distribution of school bags and essential supplies underscores its commitment to accessible and quality education. This initiative not only prepares students for success but also instills a sense of belonging and pride within the student community.
Nurturing Dreams and Aspirations Dubai's Roads and Transport Authority, in collaboration with its esteemed partners, is making a resounding statement with its Back to School initiative. By extending a helping hand to students in need, the RTA is sowing the seeds for a future where every child's educational journey is marked by empowerment, support, and accomplishment.
Advertisement