H.H. Sheikh Saud bin Saqr Al Qasimi, the esteemed Supreme Council Member and Ruler of Ras Al Khaimah, is at the forefront of the UAE delegation currently participating in the 15th BRICS Summit. The highly anticipated event, which is being held from August 22nd to 24th, gathers the leaders of major emerging economies in Johannesburg, South Africa.
UAE Delegation's Prominent Role at the 15th BRICS Summit
Leading the UAE delegation, H.H. Sheikh Saud Al Qasimi arrived at O.R. Tambo International Airport amidst a sense of diplomatic anticipation. His entourage includes distinguished personalities such as Sheikh Shakhboot bin Nahyan Al Nahyan, Minister of State; Reem Al Hashimy, Minister of State for International Cooperation; Mahash Saeed Al Hameli, UAE Ambassador to South Africa; and a cadre of senior officials. This eminent assembly symbolizes the UAE's commitment to fruitful international collaborations.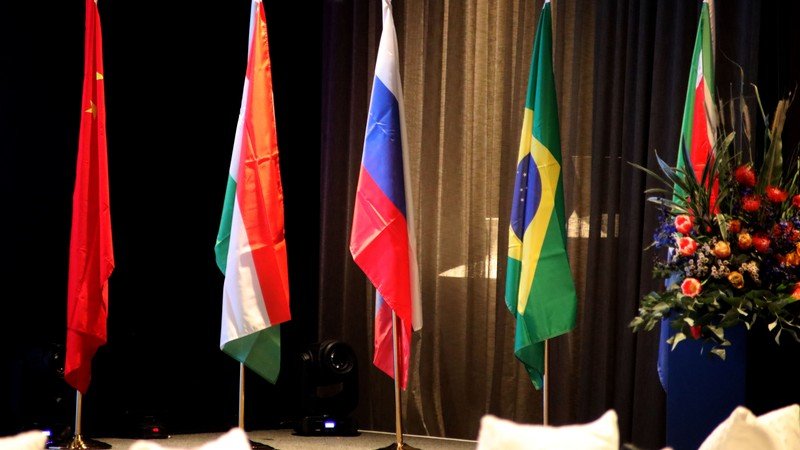 Also read: Emirates' Epic Achievement: Over 14 Million Passengers In Record-Breaking Summer
The 15th BRICS Summit stands as an unparalleled platform for dialogues and discussions among leaders from BRICS member countries – Brazil, Russia, India, China, and South Africa. Additionally, the summit is graced by the participation of leaders from almost 50 other nations, signifying the global significance of this event.
Central to the summit's agenda are deliberations concerning the expansion of BRICS membership and concerted efforts to address pressing global economic issues. Beyond the immediate scope, the summit is poised to fortify economic partnerships, bolster the standing of emerging nations, and galvanize their collective contributions to worldwide economic advancement. The shared commitment to achieving Sustainable Development Goals underscores the collective will to foster progress and prosperity among all member nations.
Advertisement

Also read: Fog Alert In UAE: Red Alert Issued For Abu Dhabi's Al Ain Region
As the UAE delegation takes its place at the 15th BRICS Summit, the world watches with anticipation. The presence and engagement of H.H. Sheikh Saud Al Qasimi emphasize the UAE's dedication to fostering global cooperation, sustainable growth, and enduring partnerships. The summit is not just a meeting of minds; it is an affirmation of shared values and aspirations that transcend geographical boundaries.
In a world that continues to grapple with multifaceted challenges, the 15th BRICS Summit serves as a beacon of hope and collaboration. The legacy of this summit will undoubtedly shape the trajectory of economic partnerships, global development, and international diplomacy for years to come.
Advertisement