Dense Fog Blankets UAE, Prompting Red Alert

In a significant weather development for the UAE, a fog alert has been raised due to a thick blanket of fog that has enveloped various parts of the country. The National Centre of Meteorology has issued a red alert as the fog primarily impacts the Al Ain region in Abu Dhabi, with a focus on the Nahil area.
Heightened Caution Advised for Motorists
As the fog reduces visibility and affects road conditions, authorities urge motorists to exercise heightened caution, particularly in the Al Ain region. The dense fog, expected to persist until 8:30 AM, has led to a red alert specifically for Nahil, and a yellow alert for other areas within Abu Dhabi.Subheading: Navigating Challenging ConditionsNavigating roads during such conditions demands vigilance and caution. Poor visibility significantly increases the risk of accidents and collisions. Motorists should be alert, adhere to reduced speed limits, maintain safe distances, and use hazard lights when necessary.
Varied Weather Forecast
The weather forecast across the UAE indicates a blend of fair and partly cloudy conditions. The night will remain humid, accompanied by light to moderate winds that might become brisk at times.
Advertisement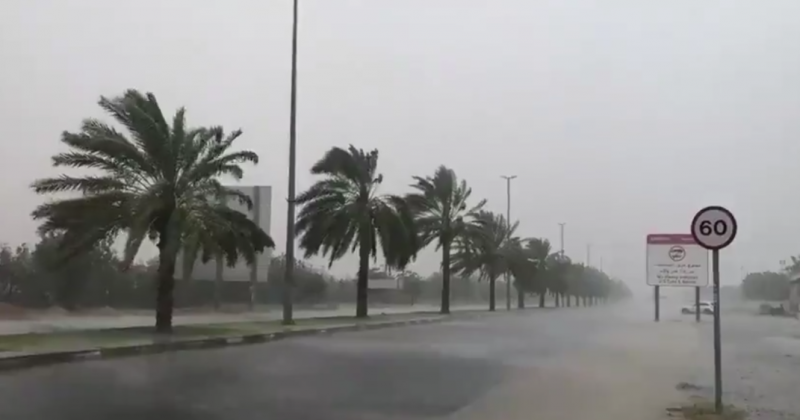 Also read: India's Epic Achievement: Chandrayaan-3 Successfully Lands On Moon's South Pole
Temperature Overview
Temperatures are set to reach a high of 46 degrees Celsius in Abu Dhabi and 40 degrees Celsius in Dubai. Staying hydrated and seeking shelter from direct sunlight is advised, especially during the peak daytime temperatures.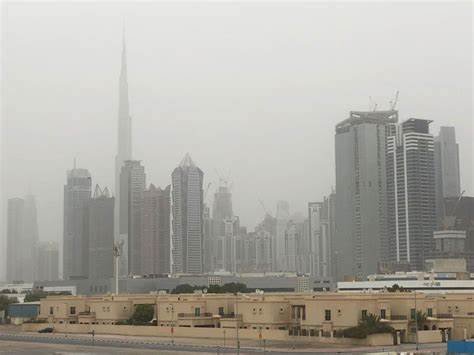 Also read: Here Are 5 Things You Didn't Know About Chandrayaan-3 – India's Moon-Bound Spaceship
Staying Informed and Safe
Staying informed through official channels is paramount during such weather events. Following the guidelines of the meteorological department and local authorities ensures personal safety. Residents and travelers are encouraged to anticipate potential travel disruptions and exercise patience.
As the fog alert continues to be in effect, remaining updated on weather developments and adhering to safety recommendations is crucial. The UAE population's vigilance and adaptability during such conditions contribute to the collective safety and well-being.
Advertisement