In a groundbreaking move, OPPO, the global technology brand, has just raised the bar for the flagship tablet market with its latest innovation – the OPPO Pad 2. With an array of cutting-edge features that redefine user experience, the OPPO Pad 2 is set to become the new benchmark in the realm of tablets.
OPPO Pad 2: Redefining Flagship Tablet Excellence
A Visionary Display Experience At the heart of the OPPO Pad 2 lies an industry-first 7:5 aspect ratio display, a bold departure from conventional tablet screens. This revolutionary design not only introduces a comfortable and familiar reading experience but also offers nearly 10% more viewing area compared to traditional 16:10 tablets. The 11.61-inch screen boasts an ultra-high resolution of 2800×2000, rendering visuals with striking clarity and enhanced detail.
The display goes beyond mere visuals with a 144Hz ultra-high refresh rate and adaptable refresh rate adjustment, ensuring smoother images and efficient power consumption. It has been meticulously tuned for color accuracy, supporting over 1.07 billion colors, and certified by TÜV Rheinland for reduced blue light emissions – a boon for extended viewing sessions.
Performance Redefined Underneath its sleek exterior, the OPPO Pad 2 harbors the powerful MediaTek Dimensity 9000 platform, built on advanced 4nm process technology. This platform, coupled with LPDDR5 high-speed memory and UFS3.1 flash memory, delivers unrivaled performance with minimal power consumption. From intensive apps to multitasking, the tablet effortlessly handles it all, making lag a thing of the past.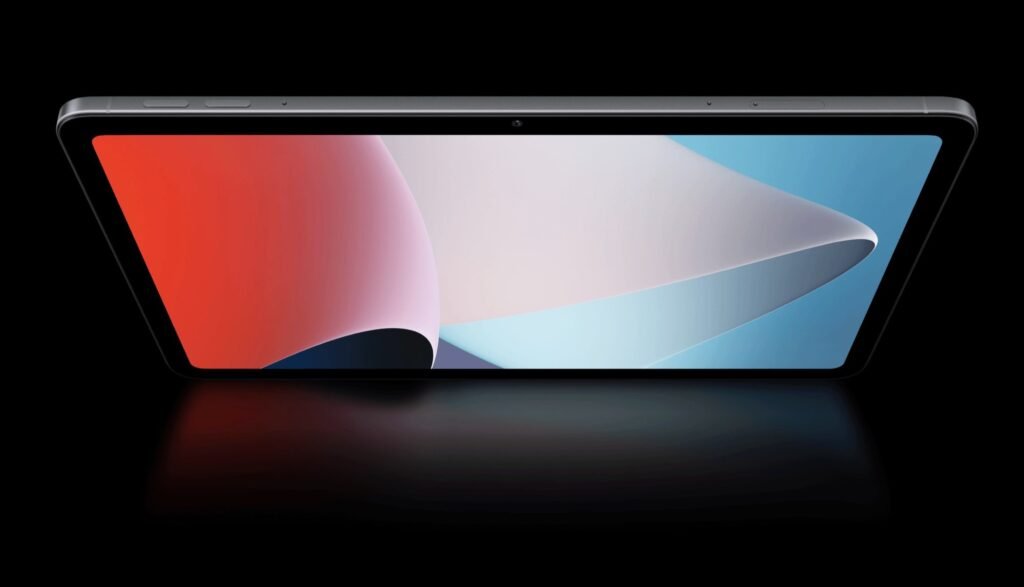 Also read: Empowering Women Through Wheels: Abaya Rally 2023 Celebrates Emirati Women's Day
Battery life concerns are also a thing of the past, thanks to the colossal 9510mAh battery. An impressive 12.4 hours of continuous video playback on a full charge ensures users can go through their day without the constant worry of running out of juice. And with the remarkable 67W SUPERVOOC™ flash charge, recharging to 100% takes a mere 81 minutes.
Advertisement

Seamless Multi-Device Collaboration The OPPO Pad 2 isn't just a tablet; it's a hub for seamless multi-device interaction. With Multi-Screen Connect 2.0, the tablet links effortlessly to any smartphone through the OPPO account, enabling users to access calls, texts, and the internet directly from the tablet. This integration boosts productivity by eliminating the need to juggle between devices.
Moreover, Multi-Screen Connect 2.0 facilitates real-time sharing, editing, and saving of videos, photos, and files across devices. Notifications and apps from the phone can also be mirrored and operated on the tablet, enhancing the multi-device workflow. The continuous screencast feature further enhances convenience, allowing smooth transitions between phone and tablet.
Crafted Elegance Despite its feature-packed arsenal, the OPPO Pad 2 maintains a slim and lightweight profile. Its 6.54mm thickness and 552g weight make it a joy to hold, while the durable gray-colored metal unibody, along with a unique metallic texture surrounding the camera, adds a touch of premium aesthetics to the device.
Also read: Lebanese Terrace Enchantment: Emirates Palace Mandarin Oriental, Abu Dhabi Presents An Exquisite
Setting New Standards With the OPPO Pad 2, OPPO once again affirms its commitment to innovation and user-centric design. By seamlessly integrating groundbreaking features like the 7:5 aspect ratio display, powerful Dimensity 9000 platform, and Multi-Screen Connect 2.0, the OPPO Pad 2 establishes itself as the trailblazer in the flagship tablet arena. With its outstanding capabilities, sleek design, and seamless connectivity, the OPPO Pad 2 sets new standards for what a flagship tablet can achieve.
Advertisement