The St. Regis Downtown Dubai, renowned for its luxury and sophistication, is proud to unveil an array of thirteen delectable dining experiences across its diverse portfolio of restaurants and lounges. This September, the hotel introduces "Restaurant Month," featuring exclusive culinary delights at two of its esteemed restaurants, Hayal and BASTA!
St. Regis Downtown: Restaurant Month
Throughout September, The St. Regis Downtown Dubai invites guests to savor the flavors of Restaurant Month. By booking through Marriott's "More Cravings" mobile application, patrons can relish a 3-course set lunch and dinner menu for just AED 245.
Hayal beckons with a menu that kicks off with sourdough bread and thyme-flavored butter, leading into a tantalizing selection of mezze, cold and hot starters, including Coban Salad, Beets and Cheese, Fried Mussels, and Ispanak Pide. For the main course, indulge in options like Sea Bass and Adana Kebab, and conclude your meal with a choice of traditional Turkish delights, Künefe and Meyve Tabağı.
At BASTA!, patrons commence their culinary journey with delectable antipasti, featuring Grilled Calamari and Beef Fassona Carpaccio. A diverse range of main courses awaits, from Black Angus Striploin to Grilled Salmon and Spinach Tagliatelle Bolognese, all served with enticing sides. Wrap up your dining experience with delightful treats such as Panna Cotta and Cannoli.
Weekly Offers at The St. Regis Downtown Dubai:
1. The St. Regis Bar:
Experience an evening of sophistication at The St. Regis Bar, where a world-class cocktail list meets a speakeasy-inspired atmosphere. The 'Late Night Social' Club welcomes guests every night from 11 PM to 1 AM, offering selected beverages, including cocktails, beers, and wines, starting at AED 25.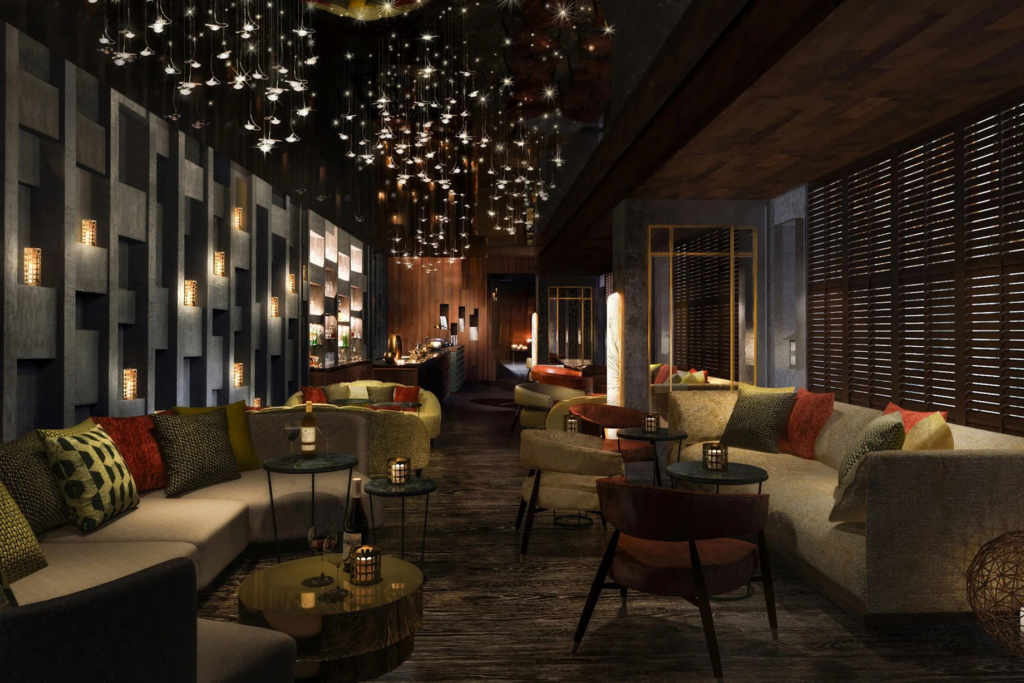 Also read: Dubai's Night Of Electrifying Beats: Wow Music Fest Presents 5 Mind-Blowing Shows
2. Ladies Night – R&B Sessions:
Groove to soulful R&B rhythms at Ladies' Night in The St. Regis Downtown Bar every Thursday from 8 PM to 11 PM. Ladies can enjoy four glasses of bubbly and a bar bite for just AED 150, while DJ ORA BEATS sets the mood.
Advertisement

3. Hayal:
Hayal promises a unique and creative dining experience with vibrant flavors. Don't miss these exclusive offers: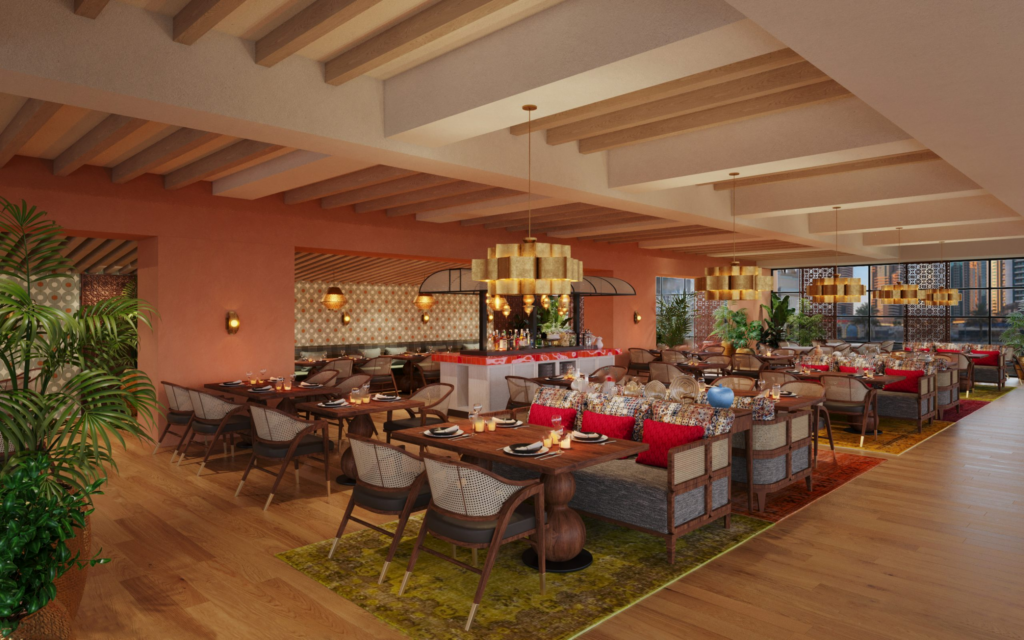 The Big Turkish Breakfast: Enjoy a sumptuous Turkish breakfast every Saturday and Sunday from 8 AM to 4 PM for AED 198 for 2 pax.
Business Lunch: Transport yourself to Istanbul during weekdays with a three-course set menu at AED 99 from 12 PM to 4 PM.
Ladies' Night: Join the artistic and lively Ladies' Night every Tuesday from 7 PM to 10 PM, offering unlimited complimentary beverages and 50% off the A La Carte Menu.
Sip and Paint: On the first and last Thursday of the month, experience Sip & Paint at Hayal from 6:30 PM to 9 PM for AED 299 per person, inclusive of a food platter and 3 alcoholic beverages.
Happy Hours: Enjoy selected beverages, including cocktails, beers, and wines, for AED 25 daily from 6 PM to 8 PM.
4. BASTA!:
This Italian gem combines the charm of a Florentine steakhouse with a Neapolitan pizzeria. Dive into these enticing offers:
Taste of Basta – Sharing Menu: Indulge in a sharing-style menu at the lush terrace overlooking the Dubai Water Canal for AED 260 per person from Monday to Friday, 6 PM to midnight.
Pizza Evenings: Tuesdays are for pizza lovers! For AED 150, enjoy one pizza and two house beverages from 6 PM to midnight.
Sunset Spritz: Catch up over three spritzes and one antipasto with views of St. Regis Downtown Dubai's sunset daily from 5 PM to 7 PM. Choose AED 99 for two spritzes and one antipasti or AED 199 for a bottle of wine and one antipasti.
The Business Lunch: Relish a three-course Business Lunch at AED 130, including tea or coffee, with a view of the sparkling Dubai Water Canal from Monday to Friday, 12:30 PM to 4 PM.
5. The Library:
Located in the hotel's heart, The Library offers an elegant setting for a locally inspired St. Regis Afternoon Tea.
Afternoon Tea: Delight in dainty sandwiches, scrumptious cakes, and a choice of teas and specialty coffees daily from 2 PM to 6 PM. Prices start at AED 195.00 per person, with options for champagne and cakes.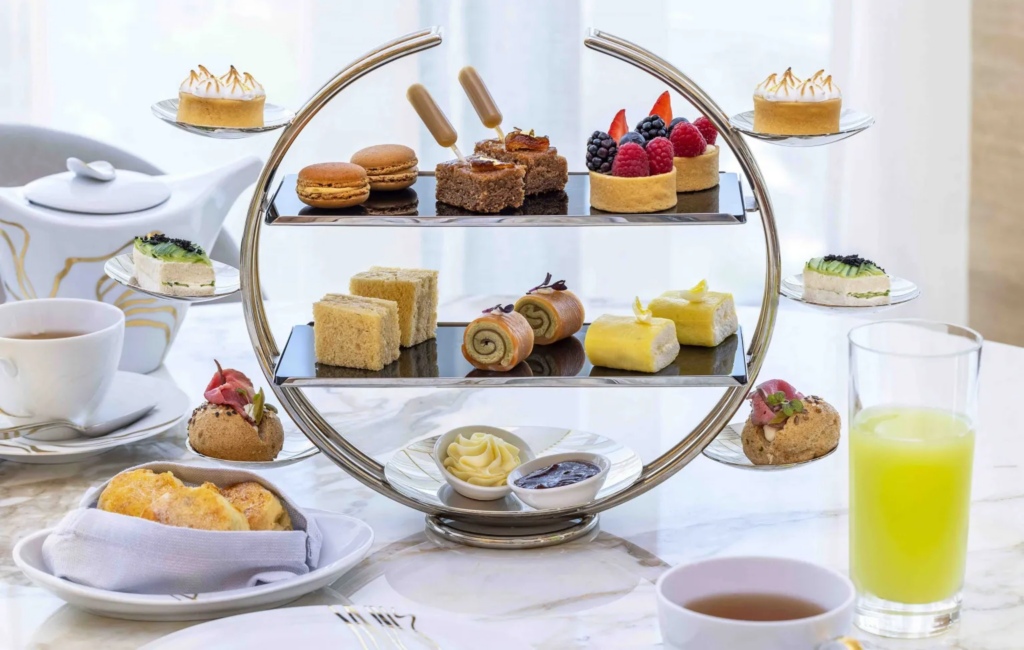 Also read: All-You-Can-Eat Dumplings Extravaganza At China Bistro For International Dumpling Day!
St. Regis Downtown: With these exceptional dining experiences, The St. Regis Downtown Dubai invites guests to embark on a culinary journey like no other. Don't miss out on the opportunity to savor the finest cuisine in the heart of Dubai this September.
Advertisement