In a remarkable stride towards educational advancement, Dubai's private school sector welcomes the addition of five new establishments in the ongoing 2023-24 academic year. This growth not only signifies the dynamism of Dubai's education landscape but also brings forth the significance of diversity and progress in the city's educational offerings.
Fostering Excellence: Dubai Private Schools' Growth and Impact
Driving Diversity and Capacity
The Knowledge and Human Development Authority (KHDA) reports that these newly introduced private schools, offering both British and Indian curricula, contribute 12,000 seats to the educational ecosystem. Such expansion reflects Dubai's commitment to fostering a diverse range of educational experiences for its residents.
A Record of Progress
With the establishment of 27 new private schools within the last four years, Dubai's private education sector showcases consistent growth. Currently, the emirate boasts a total of 220 private schools, collectively catering to more than 326,000 students during the previous academic year.
Also read: Enhancing Connectivity: The New Emirates Road 'E611' Links Ras Al Khaimah To Dubai
A Visionary's Perspective
Dr. Abdulla Al Karam, the Director General of KHDA, underscores how the surge in private school numbers aligns with the leadership's vision. This vision aims to position Dubai as a global frontrunner in private education. The introduction of these five new schools reaffirms the sector's vibrancy and the conducive investment environment within Dubai.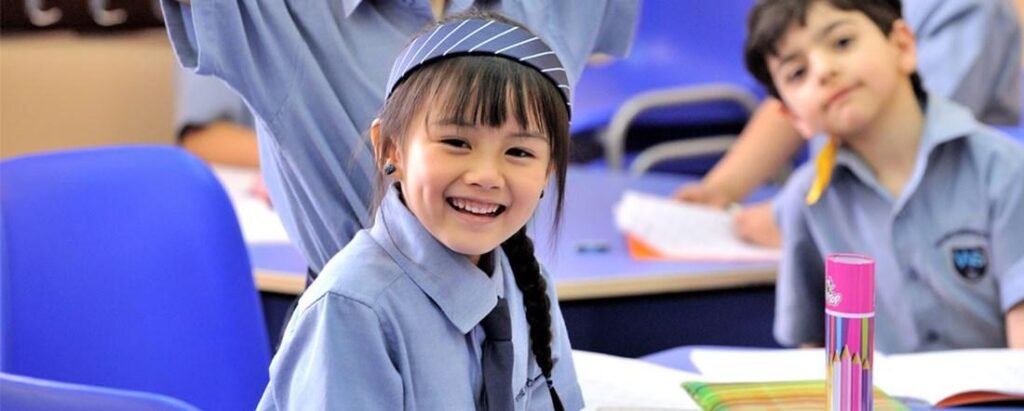 Collaboration for Growth
Dr. Al Karam emphasizes KHDA's commitment to working closely with the education community. This collaboration addresses the evolving needs of Dubai's growing population and bolsters the capacity of the private school sector. The outcome is a commitment to enhancing Dubai's reputation as a world-class destination for living, working, and investing.
Advertisement

A Tapestry of Curricula
Dubai's private schools proudly present a comprehensive range of 17 curricula, representing various countries, languages, and educational philosophies. The British curriculum leads the pack with 36%, followed by India at 25%, the United States at 15%, and the International Baccalaureate (IB) at 7%.
Cultural Inclusivity
Beyond these major curricula, Dubai's private schools extend their inclusivity with offerings in languages such as Chinese, Japanese, German, French, Australian, Spanish, and Filipino. This approach underscores Dubai's status as a melting pot of cultures, catering to the diverse needs of its cosmopolitan populace.
Also read: Experience The Rare Blue Supermoon In Dubai's August Night Sky
Pioneering Progress in Education
Amidst desert landscapes, Dubai's private education sector's growth represents the city's commitment to a vibrant and inclusive future. The continuous introduction of new schools and diverse curricula cements Dubai's stature as a global education leader. This, in turn, enhances its allure as a city that thrives in providing exceptional living, business, and investment opportunities.
As Dubai forges ahead in its journey of educational excellence, the introduction of five new private schools stands as a testament to its commitment to progress, diversity, and world-class education. This significant step forward ensures that Dubai remains a beacon of modern education, attracting individuals from around the world to its dynamic and inclusive learning environment.
Advertisement