In a notable shift, the United Arab Emirates (UAE) has experienced a decline in its inflation growth trend, marking the lowest increase in 17 consecutive months during July 2023. This development aligns closely with the overall pattern observed across the Gulf Cooperation Council (GCC) region, where inflationary pressures have remained notably subdued compared to counterparts in the Middle East and the global market.
Inflation Growth Trends in the UAE
Dubai's CPI Sees Subdued Growth: Dubai's Consumer Price Index (CPI) has demonstrated a modest 1.0% growth during the month of July 2023. This stands in stark contrast to the 5.2% surge recorded in the same period the previous year. This significant moderation in inflation can be chiefly attributed to a substantial 19.7% reduction in Transportation Group costs. The substantial decrease in transportation expenses has effectively countered the 6.1% year-on-year expansion seen in the housing, water, electricity, and gas group during the same month. Worth noting is the fact that among Dubai's 13 CPI subgroups, only three have experienced year-on-year declines in July.
Key Subgroups Drive Growth: On a brighter note, specific key subgroups have managed to achieve year-on-year growth during July 2023. These include the food and beverage group (3.2%), hotels and restaurants group (3.5%), and education group (1.6%). When considering the month-on-month inflation growth, Dubai's CPI index remained stable, showing a modest 0.4% increase. Notably, the housing, water, electricity, gas, and other fuels subgroup, which holds the largest weight, experienced a 0.49% month-on-month increase in July. Moreover, the sport, culture, and recreation subgroup witnessed an impressive 4.55% gain month-on-month, the highest among Dubai's CPI groups.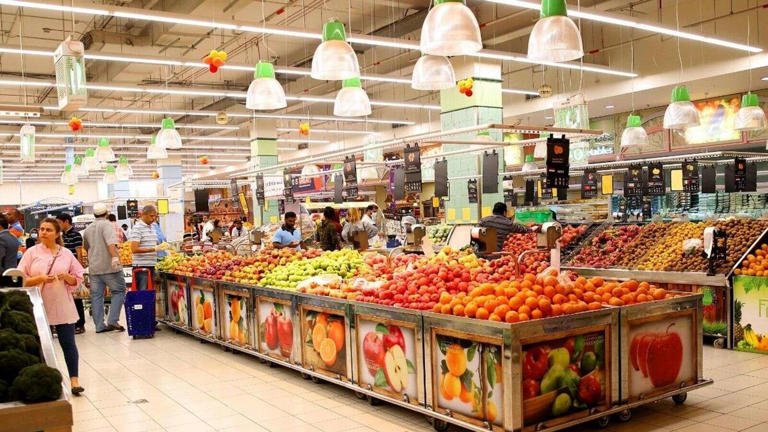 Also read: Rediscover Exquisite Culinary Delights: OKKU Unveils 4 Classic Dishes With A Modern Twist
Global Inflation Trends: Amid the broader economic landscape, a noteworthy global trend of inflation reduction has emerged throughout 2023, compared to the preceding year. This moderation can be attributed to a combination of factors, including diminishing food prices, decreasing energy expenses, and a global demand softening influenced by tightening monetary policies. Of significant influence is the resumption of grain exports from Ukrainian ports following the collapse of the Black Sea Grain Initiative, which has contributed to the decrease in global food prices.
Advertisement

Outlook and Projections: While inflation has been gradually diminishing in the first seven months of the year, it appears that global headline inflation has likely peaked. However, global core inflation remains above central bank targets. According to the IMF's World Economic Outlook Update, projections foresee a decline in global headline inflation from 8.7% in 2022 to 6.8% in 2023 and further to 5.2% in 2024. Correspondingly, global core inflation is projected to decrease from an annual average of 6.5% in 2022 to 6.0% in 2023 and eventually to 4.7% in 2024, indicating a more gradual decrease than headline inflation.
Also read: Terra Cabins At JA Hatta Fort Hotel: Escape To Nature's Tranquility And Discover Enchantment
GCC Housing Subcategory Trends: Among the GCC countries, the housing subcategory has displayed an upward trajectory in inflation growth. Notable examples include Saudi Arabia, where a significant 9.1% year-on-year growth was observed, followed by a 3.2% increase in Kuwait during June 2023. Similarly, Dubai's housing prices experienced a notable surge of 6.1% during the same period, underscoring the generally positive sentiment prevailing in the real estate market.
Hence, the recent achievement of the lowest inflation growth in 17 months within the UAE, spurred by a substantial dip in transportation costs, reflects a stable and promising economic environment. Amidst a changing landscape of global inflation, the UAE's economy remains resilient, with its growth and inflation trends demonstrating a commendable balance.
Advertisement