Embarking on a new gastronomic journey, the renowned Japanese culinary haven, OKKU, reopens its doors on the illustrious Palm Jumeirah. A revered name that once graced Dubai's food scene, OKKU returns to enthrall epicureans with a revamped menu and a fresh location.
Heralding the return of its iconic creations, OKKU embraces evolution over revolution. While honoring its heritage, the restaurant introduces a dash of innovation, striking a balance between the cherished past and contemporary cravings. The secret ingredient to their triumph: the "1% rule," infusing each dish with that extra touch of perfection.
While the essence remains intact, OKKU's culinary wizards have meticulously refined every recipe, enhancing both flavor and presentation. Witnessing a true marriage of tradition and innovation, OKKU unveils an exclusive line of bespoke Japanese porcelain, crockery, and cutlery, designed to elevate your dining experience to unparalleled heights.
OKKU's Iconic Dishes with a Modern Flair
1. Spicy Tuna on Crispy Rice with Caviar The beloved Spicy Tuna on Crispy Rice makes a triumphant return, now adorned with novel toppings. The repertoire expands to feature Spicy Salmon and a delightful Crispy 'O' Style Rice Cake with Charred Tomato and Yuzu Miso, appeasing vegan and vegetarian palates. And for the daring, an enticing option to savor Caviar awaits, inviting newcomers and connoisseurs alike.
Also read: Where To Watch Asia Cup 2023: 4 Premier Destinations Where Cricket And Excitement Unite In Dubai
2. 'O' Style HuShiHu Salad Diving into nostalgia, the 'O' Style HuShiHu Salad, affectionately known as the duck salad, makes a comeback with Yuan Crispy Duck, mixed leaves, cabbage, radish, leek, daikon, and pomegranate, dressed with Hoisin-Amazu perfection. The secret? The 1% rule is in action through a revised cooking method, rendering the duck irresistibly crispy and tender.
Advertisement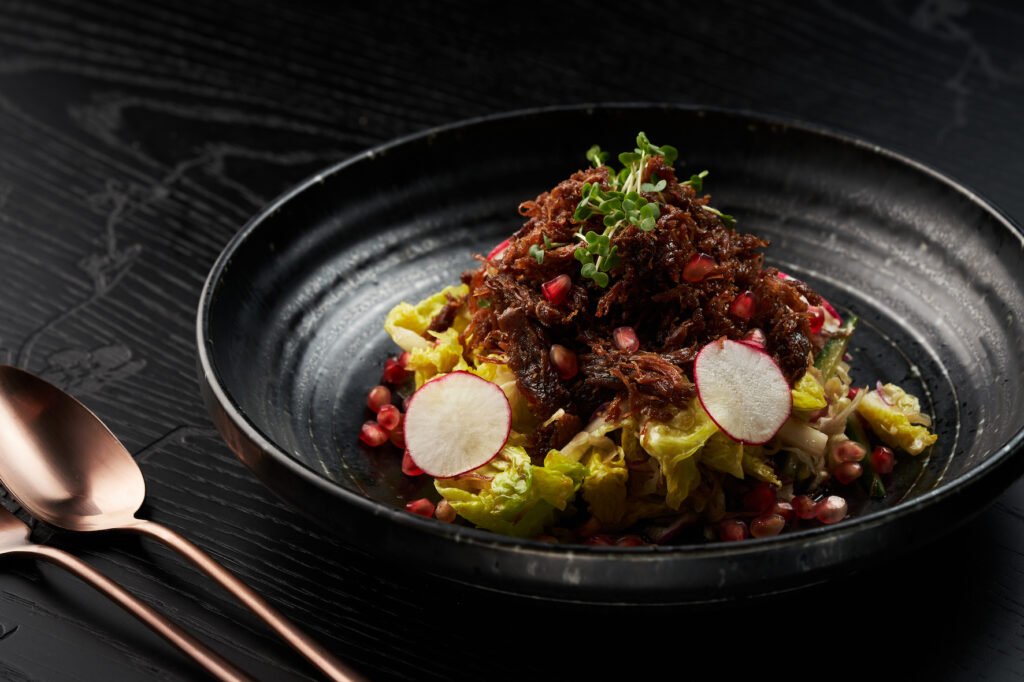 3. Wagyu Himalayan Shioyaki (200GR) Behold the Wagyu Himalayan Shioyaki, a succulent Wagyu 9+ steak paired with Rocket, Spring Onion, Garlic Scape, Garlic-Soy & Oroshi-Ponzu, a symphony of flavors priced at AED 425. Evolving the dining experience, patrons can now sizzle the steak themselves on a Hot Himalayan Salt Stone, creating an interactive spectacle inspired by guest feedback.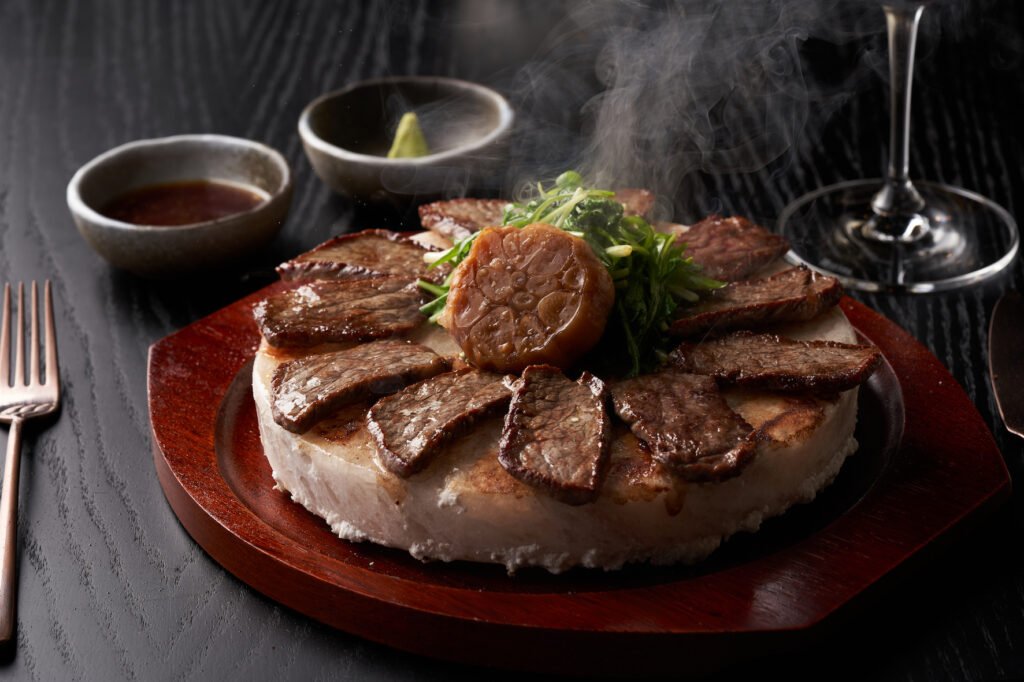 4. Grilled Miso Rib The delectable Grilled Miso Rib, a Slow-Cooked Miso-Soy Short Rib, adorned with a playful Carrot and Papaya Pickle, bathed in a tantalizing Short Rib Jus. As a true testament to evolution, this dish's transformation over time, guided by discerning feedback, showcases Wagyu's exquisite flavors in harmony with fresh carrot and papaya accents.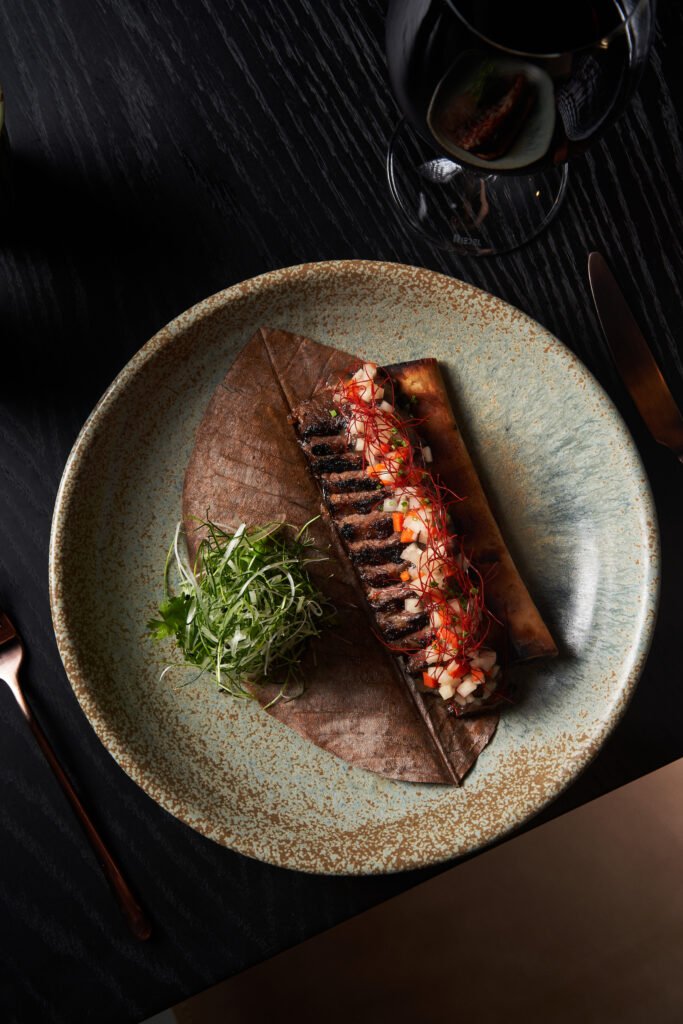 Enriched with history and innovation, OKKU triumphantly returns to Dubai's culinary forefront. These four alluring dishes merely scratch the surface of a diverse menu tailored to satisfy even the most refined palates. In its pursuit of excellence, OKKU beckons gastronomes to indulge in a fusion of tradition and novelty, celebrating the timeless allure of Japanese cuisine.
Also read: Experience The Rare Blue Supermoon In Dubai's August Night Sky
Plan Your Visit: Indulge in this harmonious blend of flavors and experiences, as OKKU reclaims its throne as a must-visit dining haven. Relish in the classics, artfully reimagined, and explore a world of culinary delights that pay homage to the past while embracing the future. Experience OKKU's exquisite revival on Palm Jumeirah and create lasting memories through an unparalleled dining affair.
Advertisement