Nestled amidst the rugged mountains of eastern United Arab Emirates, JA Hatta Fort Hotel invites you to embark on a one-of-a-kind journey with the reopening of its sought-after Terra Cabins. This idyllic escape is set to welcome guests starting September 1, offering an unparalleled experience that seamlessly merges modern comfort with the raw, untouched beauty of Hatta.
Serenity of Terra Cabins: A Blend of Luxury and Nature
Reconnect with Nature in Style Following a triumphant debut season, the popularity of Terra Cabins has soared, with residents of the country showing immense interest and favoring high occupancy rates. This relaunch introduces even more enticing features, allowing guests to luxuriate in the convenience of in-room dining through the hotel's newly launched menu.
A Greener Kind of Luxury Terra Cabins stands as a testament to environmental consciousness without compromising on luxury. Designed to be environmentally friendly with a low impact, these cabins offer a hotel-like experience while treading lightly on the earth. Bathed in natural daylight, their expansive windows frame breathtaking alpine vistas. Each cabin boasts a host of amenities, including a mini-bar, walk-in rain shower, multimedia projector, wardrobe, and an inviting alcove seating area.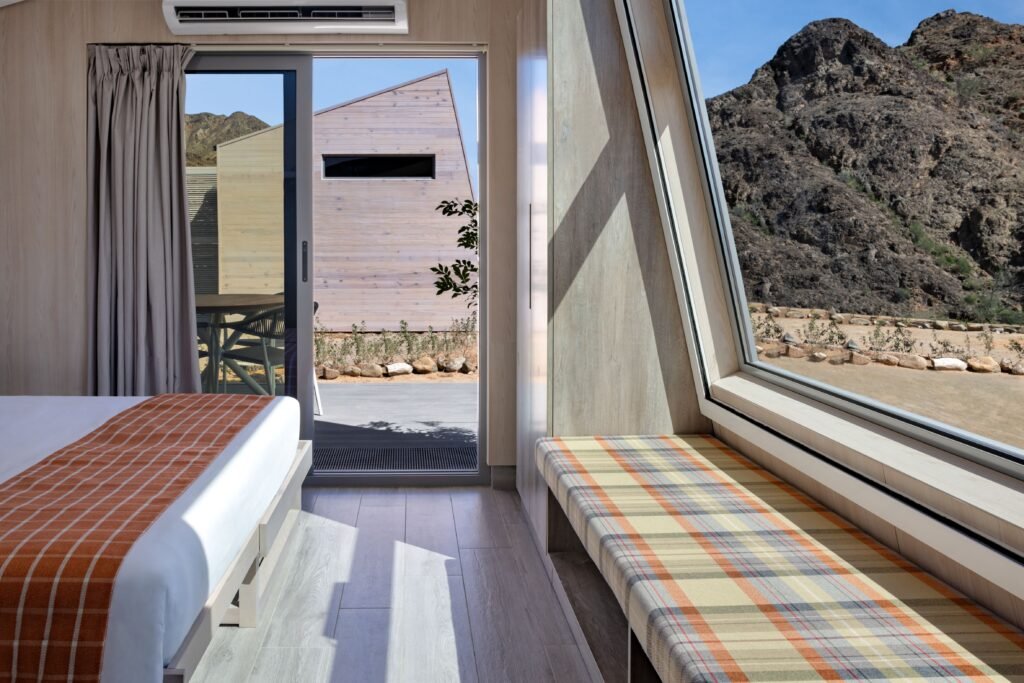 Also read: Skaya Art Agency Presents: 'Art In Shades Of Gold' Exhibition By Yana Rusnak At ME Dubai
Tailored Experiences for Every Guest Choose from the regular Terra Cabins, ideal for up to four guests, equipped with a bunk bed and a double bed. Alternatively, the Deluxe Terra Cabins accommodate groups of up to five, featuring two bunk beds, a double pull-out bed, and a dedicated patio area. Whichever you select, a perfect blend of comfort and privacy awaits.
Advertisement

Seclusion Meets AccessibilityWhile the allure of seclusion and privacy defines the Terra Cabins experience, you'll also have full access to JA Hatta Fort Hotel's range of offerings. Indulge in 24-hour in-room dining, savor the culinary delights of specialty restaurants, and partake in an array of leisure and recreational activities offered at the resort.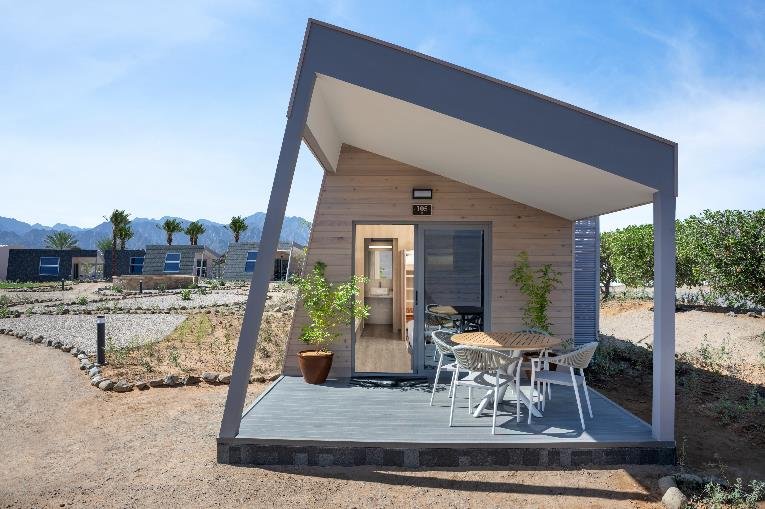 Also read: Enhancing Connectivity: The New Emirates Road 'E611' Links Ras Al Khaimah To Dubai
Mark Your Calendar for an Unforgettable Escape Terra Cabins at JA Hatta Fort Hotel is the epitome of a harmonious sanctuary where nature's embrace meets contemporary luxury. Whether you're seeking a solo retreat, a romantic getaway, or an adventure with loved ones, these cabins promise an extraordinary experience amidst Hatta's captivating landscape.
Book Your Tranquil Getaway Today Indulge in the allure of Terra Cabins and discover a realm where nature's serenity and modern comforts converge. Secure your escape now and prepare to embark on a transformative journey that renews your spirit and revitalizes your soul. Your haven amidst Hatta's mountains awaits.
Advertisement