Discover the Allure of 'Art in Shades of Gold' Exhibition
Skaya Art Agency is thrilled to announce the commencement of its highly anticipated art season, joining hands with the iconic ME Dubai, a stunning architectural gem designed by the late Zaha Hadid. Embarking on this artistic journey, Skaya Art proudly presents the 'Art in Shades of Gold' exhibition, an enchanting collection by Ukrainian artist Yana Rusnak.
This showcase is a pivotal component of ME Dubai's esteemed Cultural Connections initiative, seamlessly blending vibrant animalism and abstract expressions, all while capturing the essence of human ambition and invigorating vitality. The exhibition is set to grace ME Dubai's Art Gallery area on the 3rd floor, welcoming visitors from Thursday, September 7th, to Monday, October 9th, 2023.
A Fusion of Art and Architecture: The Essence of 'Art in Shades of Gold' Exhibition Anastasia Kopijevski, visionary Founder and Owner of Skaya Art Agency, enthusiastically speaks about this collaboration, stating, "The convergence of ME Dubai's exquisite architecture and Yana Rusnak's distinct artworks creates an ambiance that nurtures a deep appreciation for contemporary art, elevating the UAE's art scene."
Discovering Yana Rusnak: The Artist Behind 'Art in Shades of Gold'Born in 1993, Yana Rusnak stands as a prominent Ukrainian contemporary artist, bringing more than 7 years of artistic prowess to ME Dubai. Her paintings serve as allegorical narratives, seamlessly weaving together human emotions and characters with the animal realm.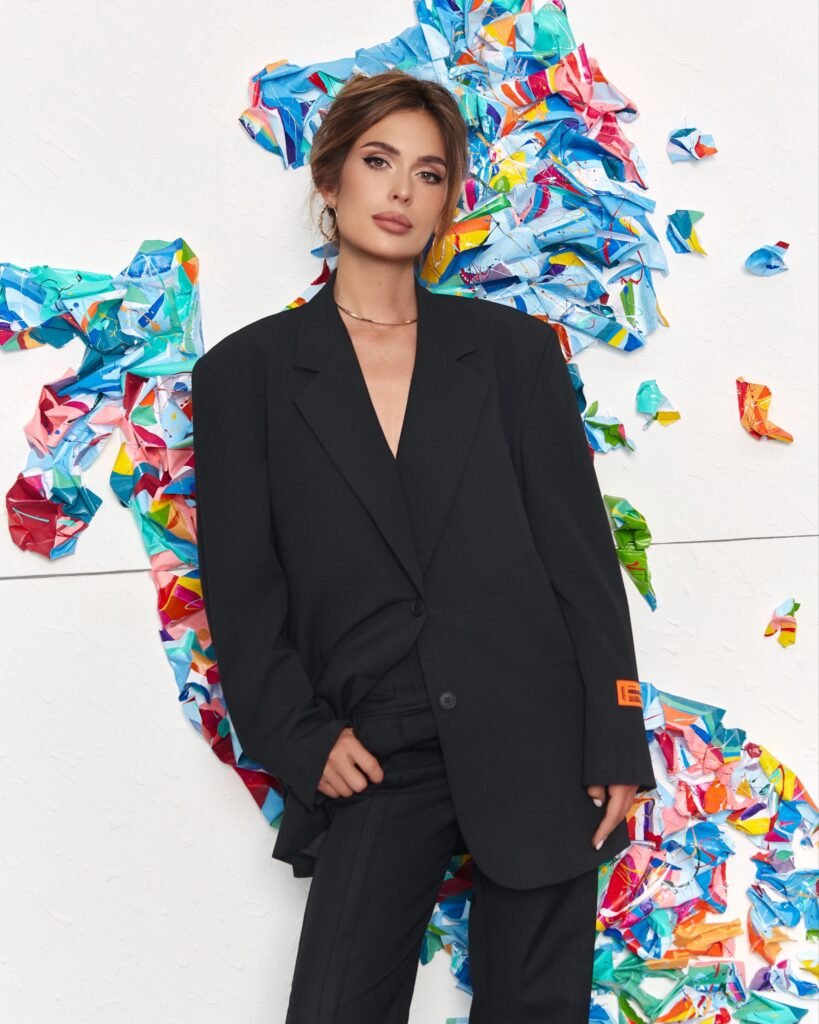 Also read: PureHealth's Landmark Acquisition of Circle Health Group: Expanding Global Healthcare Reach – Social Kandura
Triangles as Symbolism: Unveiling the Narrative Behind Yana Rusnak's Creations At the heart of Yana's creations are bold geometric shapes, vivid hues, and a distinct utilization of triangles, each encapsulating concepts of balance, harmony, conflict, and ascension. The dynamic lines and sharp angles within each triangle evoke a sense of motion and vitality, communicating celestial luminance and the essence of nature.
Gold and Silver: A Precious Palette in 'Art in Shades of Gold' Yana's canvases radiate with the brilliance of two precious metals: Gold and Silver. Silver, reminiscent of the moon's glow, symbolizes innocence, purity, and mercy. Meanwhile, Gold embodies the splendor of the sun and signifies non-deterioration and opulence.
Advertisement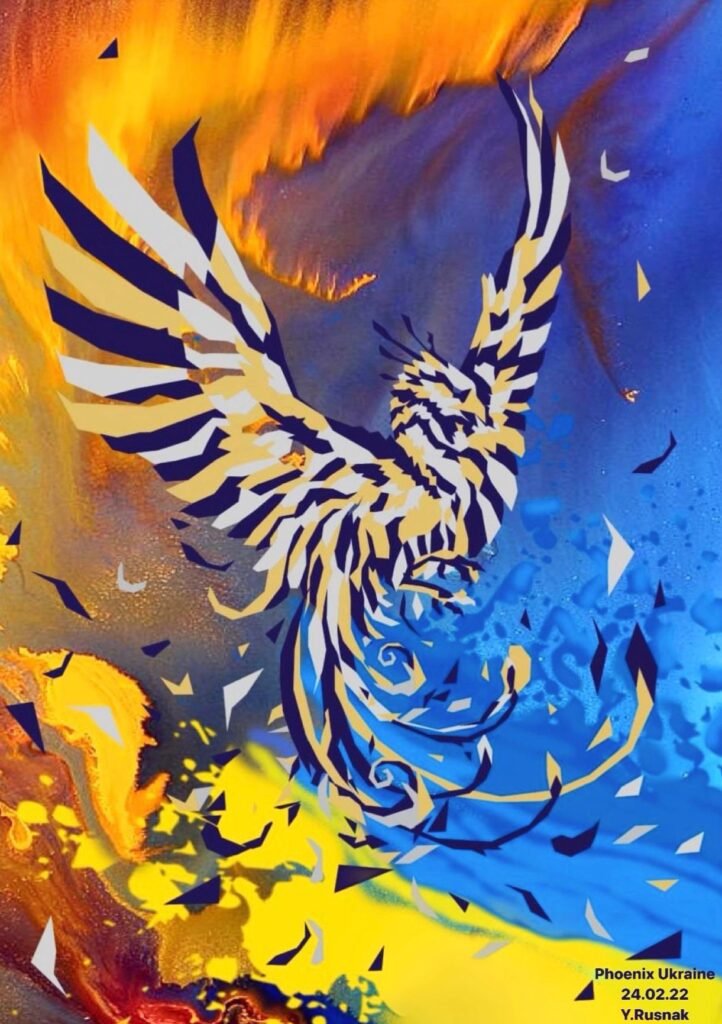 Also read: Fatima Bint Mubarak Empowers Women's Dedication To Sustainability At ADNOC's Emirati Women's Day
A Journey Through Yana Rusnak's International Acclaim The global resonance of Yana's art is evident through her inclusion in private collections worldwide, as well as commercial establishments across prominent cities including Miami, New Delhi, Cairo, Beirut, Moscow, Riyadh, Kiev, London, and Geneva. The UAE, in particular, has embraced her work, with exhibitions at renowned hotels, galleries, and previous editions of World Art Dubai.
An Aesthetic Fusion: Yana Rusnak's Residency at ME Dubai Yana Rusnak's month-long residency at ME Dubai resonates harmoniously with the hotel's awe-inspiring architecture and interior design, creating a captivating aesthetic synergy. Art enthusiasts and visitors are encouraged to immerse themselves in the captivating ambiance of ME Dubai, exploring the hotel's imaginative spaces and indulging their artistic desires within the 'Art in Shades of Gold' exhibition.
Mark Your Calendar: 'Art in Shades of Gold' Exhibition Details For further insights into the exhibition, please visit Skaya Art Gallery's official website. To delve into the world of Yana Rusnak, kindly explore her biography here.
Exhibition Details:
Dates: September 7th – October 9th, 2023 (Free admission to the general public)
Timings: All-day access
Venue: 3rd floor (Art Gallery Area) of The Opus by Omniyat, ME Dubai Hotel, Al Amal Street, Business Bay, Dubai
Prepare to be captivated by the 'Art in Shades of Gold' exhibition, as it marks the inception of an inspiring art season at ME Dubai, where artistic mastery converges with architectural grandeur in a celebration of creativity and cultural connections.
Advertisement