Pioneering Healthcare Excellence: Circle Health Group's Integration with PureHealth
In a significant stride towards expanding its global influence, PureHealth – a leading Abu Dhabi-based healthcare holding company – has successfully acquired Circle Health Group, the largest independent hospital operator in the UK, in a landmark deal valued at an impressive $1.2 billion.
PureHealth's Global Reach Widens: A Strategic Step into the UK Market In a bold move marking its debut in the UK market, this acquisition demonstrates PureHealth's robust commitment to global expansion. Having already established its presence in the USA and various international markets, this acquisition underscores PureHealth's relentless pursuit of enhancing the quality and accessibility of healthcare on a global scale.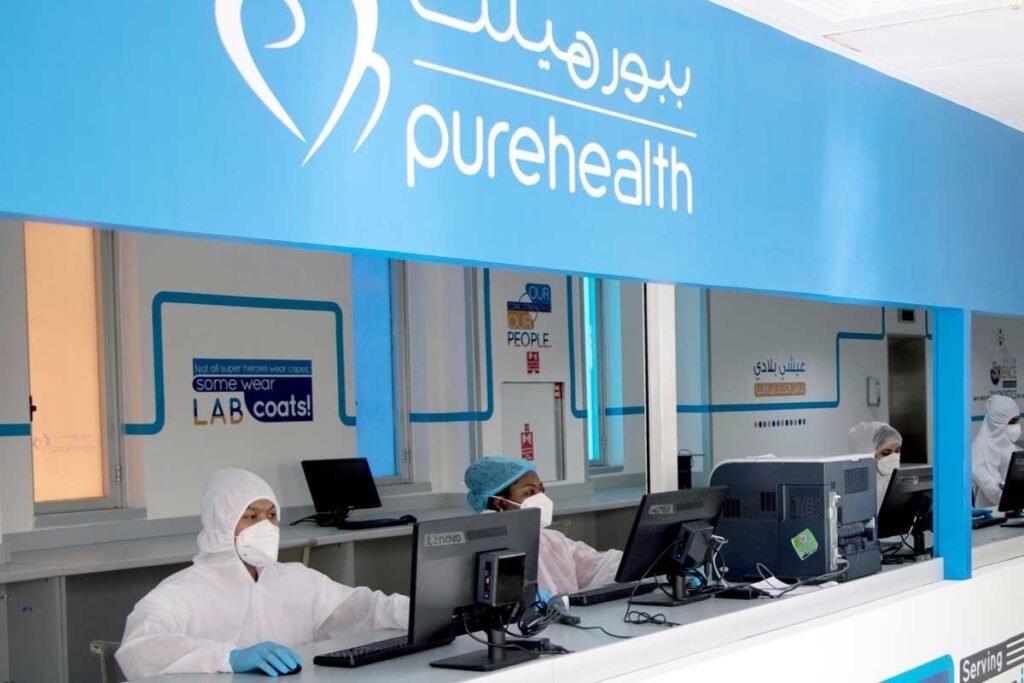 Also read: Fatima Bint Mubarak Empowers Women's Dedication To Sustainability At ADNOC's Emirati Women's Day
Patient-Centric Approach: Benefits for UAE and UK Alike PureHealth's acquisition of Circle Health Group is poised to usher in a new era of patient care. Patients across the UAE and the UK are set to experience an enriched healthcare landscape with a diverse range of choices, an extended network of skilled medical professionals, and the valuable exchange of advanced medical expertise.
Joining Forces: Pure Health and Circle Health Group's Synergy
Advertisement

The integration of Circle Health Group into PureHealth's portfolio holds immense promise. It encompasses Circle Health Group's array of specialties, including orthopedics, oncology, cardiothoracic surgery, neurosurgery, and ophthalmology. This amalgamation synergizes PureHealth's mission to drive scientific innovation and Circle Health Group's trailblazing medical practices.
Leadership Voices: Driving Innovation and Global Impact Farhan Malik, Managing Director and Group CEO of PureHealth, expresses his excitement about this monumental step forward, highlighting the shared vision of driving scientific innovation for the betterment of patients worldwide. The acquisition aligns seamlessly with PureHealth's mission to improve healthcare systems, provide world-class medical services, and enhance the overall quality of life for patients.
Circle Health Group's Legacy: Evolution and Innovation Circle Health Group, established in 2004, has grown steadily, culminating in its acquisition of BMI Healthcare, a prestigious and substantial private hospital group founded in 1987. This legacy, now embraced by PureHealth, underscores the company's commitment to upholding and elevating Circle Health Group's innovative healthcare practices and outstanding clinical outcomes.
Positive Ecosystem Impact: UAE and UK Healthcare Flourish The acquisition's far-reaching effects span beyond borders. Enhanced collaboration between medical professionals, cutting-edge medical techniques, and integration of advanced technologies are poised to redefine patient care paradigms, benefiting both the UAE and the UK healthcare ecosystems.
Recognition and Innovation: Circle Health Group's Distinctive Achievements With accolades such as being named Private Hospital Group of the Year in 2022 and recognition as the UK's most technologically advanced hospital provider, Circle Health Group's reputation precedes it. Pioneering investments in robotics, AI, digital pathways, and online services underscore the group's commitment to innovation.
A Continual Commitment: PureHealth's Legacy of Excellence With this acquisition, PureHealth solidifies its position as a global healthcare powerhouse. This recent venture, combined with the company's previous investment in Ardent Health Services, underscores PureHealth's commitment to providing exceptional care and comprehensive health solutions across diverse regions.
Also read: B20: United Arab Emirates Advocates Free Flow Of Capital, Goods, And Services For Global Prosperity
Forging a Path to Global Healthcare Excellence In sum, PureHealth's acquisition of Circle Health Group marks a historic stride in reshaping the global healthcare landscape. With a strategic foothold in the UK market and an unwavering dedication to patient-centric care, PureHealth is poised to set new standards in healthcare innovation, accessibility, and excellence.
Advertisement