ADNOC's PledgeIn a remarkable affirmation of the UAE's unwavering commitment to fostering sustainability, Her Highness Sheikha Fatima bint Mubarak, the Mother of the Nation, took the lead in commemorating the 9th Emirati Women's Day. The distinguished event, meticulously orchestrated by ADNOC, resonated with the theme "We Collaborate for Tomorrow." This resonant theme seamlessly aligns with the UAE's role as host to the 28th Conference of the Parties (COP28) to the UN Framework Convention on Climate Change (UNFCCC), adding a touch of global significance.
Sustainability for Progress: Sheikha Fatima's Vision
Sheikha Fatima's vision, eloquently conveyed by Dr. Maitha bint Salem Al Shamsi, Minister of State, underscores the pivotal role of Emirati women as dynamic agents in driving sustainable progress. This event is a celebration of their multifaceted contributions across economic and social development, as well as their role in preserving the environment and cultural heritage. Emirati Women's Day stands as a testament to the UAE's dedication to their empowerment and the recognition of their integral position in the nation's development.
Empowerment on a Global Stage: COP28 and Sustainability The significance of this year's Emirati Women's Day is further heightened by its correlation with COP28 and the overarching theme of sustainability. The imperative to cultivate sustainable solutions to climate challenges takes center stage, as the world converges on the UAE for this crucial event. Emirati women emerge as torchbearers in this journey, armed with a legacy of accomplishments that spans economic, social, and environmental domains.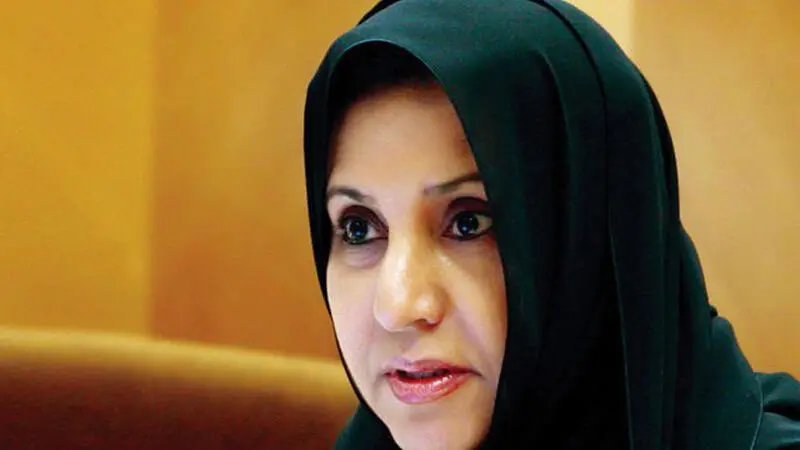 Also read: B20: United Arab Emirates Advocates Free Flow of Capital, Goods, and Services for Global Prosperity
ADNOC's Concrete Steps Towards Sustainability and Gender Balance ADNOC, in consonance with the Year of Sustainability, makes a resolute stride by pledging support for the UN Sustainable Development Goal 5. This pledge, a resounding echo of the UAE Gender Balance Strategy 2026 and the Abu Dhabi Family Wellbeing Strategy, translates into a commitment to ensure equal pay and equitable recruitment and promotion. The company aims to engrain a gender-balanced perspective into its policies and programs, fostering transparency through effective reporting.
Advertisement

Empowering Holistically: The "Energy for Wellbeing" Strategy ADNOC's visionary "Energy for Wellbeing" strategy, in partnership with the Abu Dhabi Department of Community Development, sets the stage for enhanced work-life equilibrium. The strategy aims to nurture familial bonds while emboldening employees to participate actively in community-building. This commitment echoes ADNOC's ethos of empowerment, extending beyond professional realms.
Women Pioneers: Illuminating the Path to Sustainability Dr. Sultan bin Ahmed Al Jaber, the driving force behind ADNOC's advancements, commends Sheikha Fatima's tireless support and acknowledges the pivotal role of Emirati women in ADNOC's transformational journey. With Emirati women constituting 37 percent of recent UAE national recruits, and a remarkable 32 percent increase in female representation since 2017, ADNOC solidifies its commitment. Women currently occupy 20 percent of senior leadership positions, with aspirations to achieve 25 percent representation in technical roles by 2030.
Also read: Enhancing Connectivity: The New Emirates Road 'E611' Links Ras Al Khaimah To Dubai
Uniting for a Sustainable Future: ADNOC's Emirati Women's Day The recent ADNOC Emirati Women's Day event, hosted at the esteemed Abu Dhabi Energy Center, showcased the resonance of the theme through TED-style talks. These insightful presentations shed light on how ADNOC's initiatives enable women to seamlessly integrate successful careers with nurturing family bonds. The live broadcast to a wide audience underscores ADNOC's dedication to cultivating an inclusive and vibrant workplace culture.
In essence, ADNOC's celebration of Emirati Women's Day serves as a testament to the formidable contributions of Emirati women and their integral role in spearheading sustainable progress. The synergy between gender empowerment and sustainability underscores the UAE's trajectory towards a harmonious and eco-conscious future.
Advertisement