In a groundbreaking development, England is set to introduce revolutionary 7-minute cancer treatment injections, marking a significant leap in cancer care. The Medicines and Healthcare Products Regulatory Agency (MHRA) has granted approval for the National Health Service (NHS) to administer Atezolizumab, also known as Tecentriq, through a swift and painless injection.
Atezolizumab: A Marvel in Cancer Treatment
Atezolizumab, a checkpoint inhibitor, is celebrated for its remarkable capacity to empower the immune system to detect and eradicate cancer cells. Until now, it has been administered intravenously through an IV drip, a process that typically consumes 30 to 60 minutes of patients' time.
Transforming Cancer Treatment Durations
With the introduction of 7-minute cancer treatment injections, treatment times are set to be dramatically reduced, potentially slashing drug treatment durations for NHS cancer patients by up to 75 percent.
A Significant Quality of Life Enhancement
Professor Peter Johnson, NHS England's national director for cancer, emphasized the significance of this development in improving the quality of life for cancer patients. He stated, "Maintaining the best possible quality of life for cancer patients is vital, so the introduction of faster under-the-skin injections will make an important difference."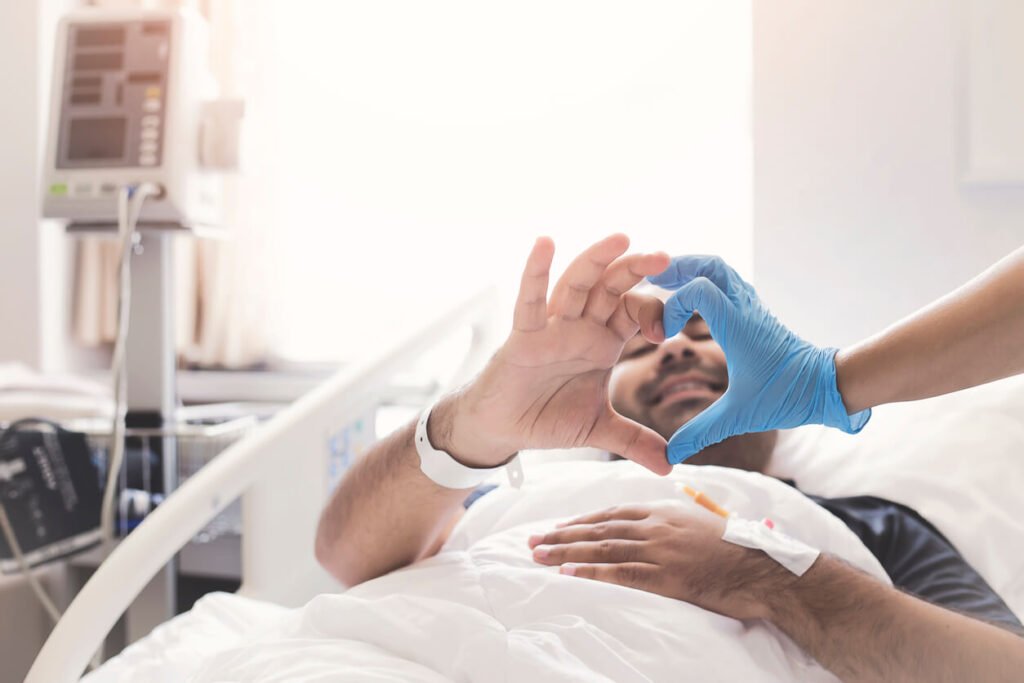 Also read: Dubai Sports Council Presents The 5th Thrilling Labor Sports Tournament
Unveiling the Benefits of Subcutaneous Administration
The subcutaneous administration of Atezolizumab offers a multitude of benefits, ranging from reduced pain and enhanced patient comfort to simplified administration procedures and shorter treatment durations. Numerous studies have underscored the advantages of this accelerated treatment approach, with patients experiencing less discomfort and a more streamlined treatment experience.
Advertisement

Accessibility and Affordability
What makes this development even more promising is that it comes at no additional cost to patients, thanks to an existing commercial agreement between the NHS and the drug's manufacturer, Roche. This ensures that this revolutionary treatment remains accessible to all those in need, without placing an undue financial burden on patients and their families.
A Paradigm Shift in Cancer Treatment
England's move to introduce the world's first 7-minute cancer treatment injections represents a significant milestone in the fight against cancer. Not only does it enhance treatment efficiency, but it also brings relief to patients who have endured lengthy intravenous sessions. This approach epitomizes the relentless pursuit of innovative solutions to combat cancer and enhance patient well-being.
Also read: Emirates Airlines Cancel Flights To Hong Kong On September 1 And 2 Due To Severe Weather Conditions
A Brighter Future for Cancer Patients
In conclusion, the introduction of Atezolizumab through 7-minute cancer treatment injections marks a turning point in cancer care, offering hope and improved outcomes for patients. With reduced treatment times, increased patient comfort, and no added financial burden, England's pioneering initiative sets a high standard for global cancer treatment.
This innovative stride towards more efficient and patient-friendly cancer treatments signifies a brighter future for those battling this formidable disease. England's commitment to enhancing the lives of cancer patients through cutting-edge solutions serves as an inspiration to the world.
Advertisement