Gargash Motors, the distinguished distributor of premium and luxury cars in the United Arab Emirates, in association with GAC Motor, has proudly revealed the spectacular GS3 EMZOOM R Style. This showcasing event, held at their Deira showroom, marks a significant milestone in the realm of automotive design and innovation.
GS3 EMZOOM R Style: Setting the Stage for Excellence
The GS3 EMZOOM R Style is a true masterpiece of automotive design, blending futuristic aesthetics with state-of-the-art features and a spacious interior. This launch showcases GAC Motor's unwavering commitment to delivering innovative and trendsetting vehicles that consistently exceed expectations. Gargash Group, in partnership with GAC Motor, is at the forefront of shaping the future of mobility while creating unparalleled experiences for passionate car enthusiasts in the UAE.
A Testament to Innovation
Shehab Gargash, Managing Director & Group CEO of Gargash Group, expressed his enthusiasm, stating, "With the introduction of the GS3 EMZOOM R Style, we reaffirm our brand values by seamlessly merging unique design, intelligent technology, and outstanding performance."
Design and Features
Morgan Sunderland, General Manager at Gargash Motors, added, "Our mission is to introduce vehicles that not only inspire curiosity but also seamlessly combine style, comfort, and advanced features. Our commitment to customer satisfaction drives our relentless pursuit of excellence."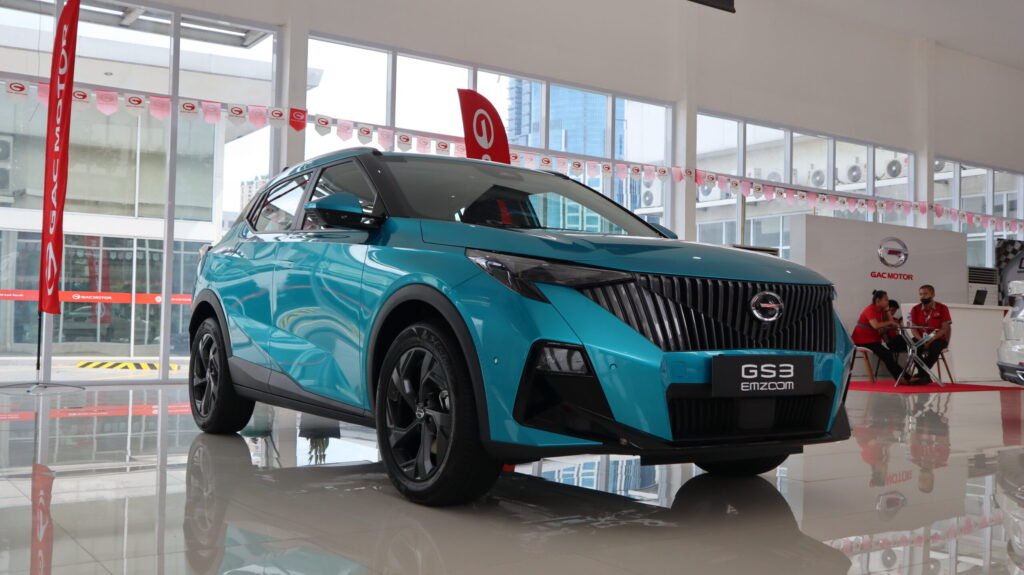 Also read: Dubai Sports Council Presents The 5th Thrilling Labor Sports Tournament
Meeting Customer Expectations
Zeng Hebin, General Manager of GAC Motor International, remarked, "We are thrilled to join forces once again with our esteemed partner, the Gargash Group, to introduce the EMZOOM R Style to the vibrant UAE market. This vehicle embodies the perfect blend of comfort and sophistication, catering to a wide range of transportation needs."
Zhang Yongming, General Manager of GAC Middle East, emphasized, "Emzoom R Style, our latest addition to the lineup, signifies an era marked by heightened confidence in our brand's value and the prowess of our self-developed technology."
Futuristic Features
The GS3 EMZOOM R Style boasts a sci-fi-inspired exterior and a Smartwatch feature, allowing for remote car control and engine start. GAC has also introduced exclusive performance enhancements, including faster gear shifts, improved stopping power, and a launch start mode, enabling the 1.5 Turbo engine to achieve 0-100km/h in just 7.5 seconds, all while maintaining excellent fuel efficiency.
Elevating the Driving Experience
The vehicle features hidden door handles, an exceptionally spacious interior and trunk, a cockpit with dual digital control panels, car play, and a wireless charging pad for your phone. Additional technological highlights include a 360-degree camera, adaptive cruise control, and lane-keeping assist for enhanced safety and comfort.
Also read: Dubai: The Iconic Deira Clock Tower Reopens After Dh10-Million Makeover
Embracing the Future
During the event, Gargash Motors also showcased the innovative EMKOO, a next-generation technical SUV celebrated for its pioneering style, intelligent technology, and remarkably efficient powertrain. EMKOO has resonated deeply with UAE residents, captivating the market with its distinctive allure.
In a bold move toward the future of mobility, Gargash Motors and GAC Motor continue to push the boundaries of automotive excellence, setting new trends and delivering exceptional quality and service to their valued customers. The GS3 EMZOOM R Style is set to redefine the driving experience for those who appreciate both style and performance.
Advertisement