Labor Sports Tournament: A Unifying Extravaganza
Dubai Sports Council (DSC) is thrilled to announce the launch of the 5th Labor Sports Tournament in partnership with the Permanent Committee of Labor Affairs in Dubai and Dubai Police, all under the inspiring theme, "Their Happiness is Our Goal." This spectacular sporting event is set to run from September 3rd, 2023, to March 13th, 2024, across ten diverse locations within Dubai, featuring an exciting lineup of 11 sports competitions.
Celebrating Laborers: A Shared Goal
At the heart of Dubai's sports calendar, the 5th Labor Sports Tournament promises to be a unifying celebration of the contributions made by laborers from various backgrounds. The tournament's grand unveiling took place at a press conference graced by distinguished personalities, including H.E. Saeed Hareb, the Secretary General of DSC, H.E. Brigadier Ali Al-Khalfan Al-Mansouri, Director of General Dept. of the Community Happiness in Dubai Police, and Mr. Abdulla Shukri, the Secretary General of the Permanent Committee of Labor Affairs in Dubai.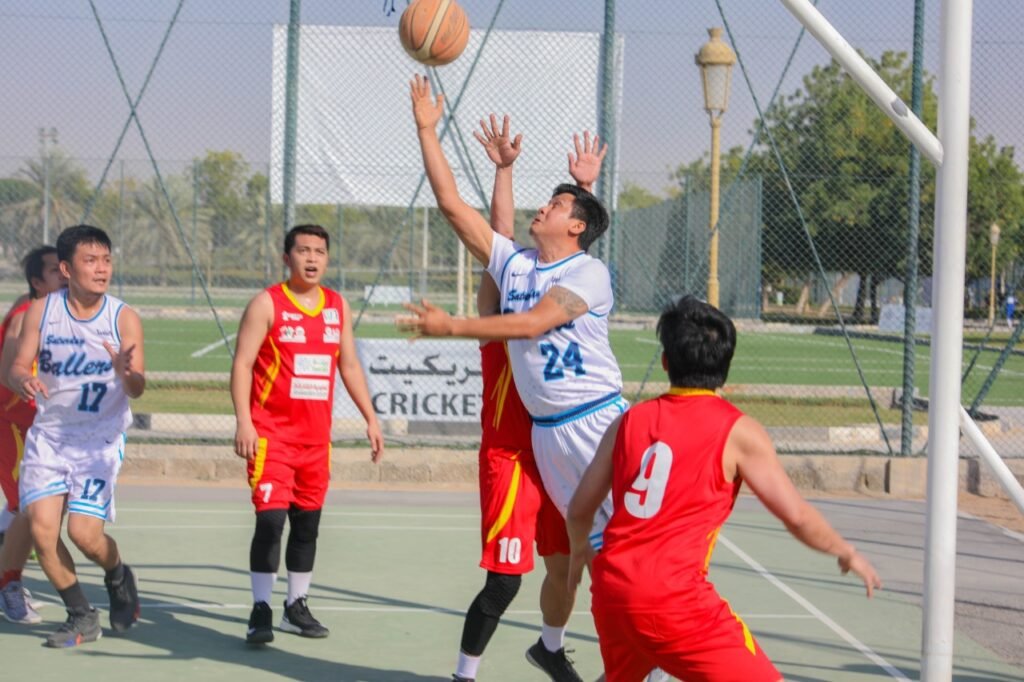 also read: Dubai: The Iconic Deira Clock Tower Reopens After Dh10-Million Makeover
Inclusivity Takes Center Stage
H.E. Saeed Hareb, extending a warm welcome to attendees, emphasized the essential role of laborers in the nation's continuous development. "Laborers are vital partners in our ongoing progress, integral to our society. This edition of the Tournament marks a significant milestone, as it warmly welcomes women's participation in volleyball and badminton competitions," he announced.
Enhancing Productivity Through Sports
The primary objective of the Tournament is to infuse joy into the lives of laborers, offering them a platform to engage in constructive activities. This, in turn, is expected to boost their productivity, further contributing to the nation's sustainability and development. H.E. Saeed Hareb extended his gratitude to the public and private sectors for their unwavering commitment to organizing this event, with special acknowledgment for the support from the Permanent Committee of Labor Affairs in Dubai and Dubai Police.
Advertisement

A Unified Effort for Success
Mr. Abdulla Al-Shukri, addressing attendees in Arabic and Urdu languages, expressed heartfelt gratitude to DSC for its initiatives, extending their benefits to all segments of Dubai's diverse population. He emphasized the leadership's strong encouragement of sports, making every sports event held in the Emirate a valuable contributor to community development.
Exploring Tournament Highlights
Ms. Fawziya Fraidoon, Manager of Community Events at DSC, presented an insightful overview of the tournament's journey since its inception in 2010. She revealed that this year's edition will feature 11 sports competitions, including basketball, football, running, arm wrestling, badminton, volleyball, swimming, tug of war, yoga, cricket, and kabaddi. These thrilling events will be spread across ten different locations within Dubai.
Also read: Emirates Airlines Cancel Flights To Hong Kong On September 1 And 2 Due To Severe Weather Conditions
Unity Through Sport
The 5th Labor Sports Tournament is poised to be an embodiment of the UAE's commitment to inclusivity, happiness, and the promotion of sports as a unifying force within society. With its diverse sports offerings, increased participation, and unwavering support from various entities, it is set to be a remarkable event that strengthens bonds and fosters cooperation among a multinational and diverse labor force. Mark your calendars and be part of this extraordinary celebration of unity through sport!
Advertisement