In response to the looming threat of Super Typhoon SAOLA, Emirates Airlines, the renowned Dubai-based carrier, has taken decisive action to ensure passenger safety and operational efficiency. The airline has decided to cancel flights to and from Hong Kong for two consecutive days, September 1 and 2, 2023.
Emirates Airlines: Prioritizing Passenger Safety
Flight Cancellations Due to Super Typhoon SAOLA
Emirates is prioritizing safety above all else as it confronts the severe weather conditions brought on by Super Typhoon SAOLA. This powerful weather system has prompted concerns among aviation authorities and has led Emirates Airlines to make this precautionary move.
Impacted Flights
The Emirates Airlines flights affected by the cancellations are as follows:
EK380 and EK384, originating from Dubai (DXB) and flying to Hong Kong (HKG) as well as Bangkok (BKK) to Hong Kong (HKG) on September 1.
EK381 and EK385, traveling from Hong Kong (HKG) to Dubai (DXB) and Hong Kong (HKG) to Bangkok (BKK) on September 2.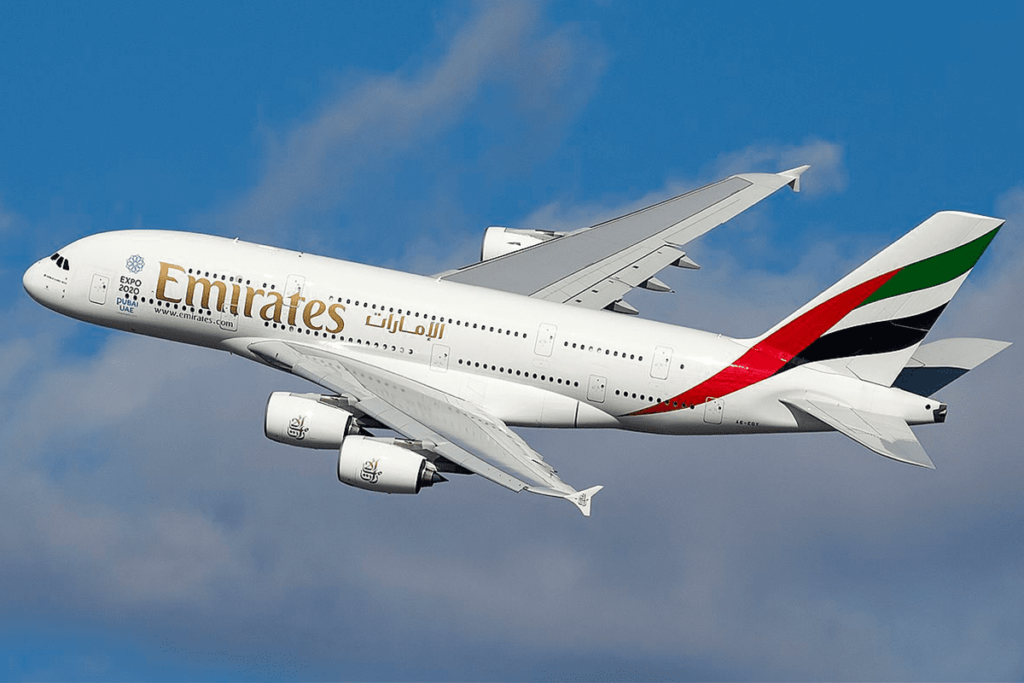 Also read: Positive Shift In Petrol Prices: UAE Witnesses An Upbeat September 2023
Passenger Guidance
Emirates is committed to the safety and well-being of its passengers. In light of this commitment, the airline will not accept passengers bound for Hong Kong onto flights departing from their point of origin during the affected dates.
Advertisement

Rebooking Options
Passengers who have already made their bookings are urged to reach out to their travel agents promptly. If your reservation was made directly with Emirates Airlines, you can contact the local Emirates office to explore various rebooking options.
Stay Informed
For the most up-to-date information and further updates regarding these cancellations, please visit Emirates Airlines' official website or consult your travel agent. Emirates Airlines will continue to monitor the situation closely and make necessary adjustments to ensure the safety and comfort of all passengers during this period.
Also read: UAE Central Bank Takes Strong Action To Ensure Financial Integrity
Safety Always Comes First
While disruptions due to severe weather can be inconvenient, Emirates places passenger safety as the utmost priority. This proactive approach reaffirms the airline's dedication to ensuring the well-being of its passengers in every circumstance.
Travel with Confidence
Emirates remains dedicated to delivering world-class service and ensuring the safety and comfort of its passengers. Despite the challenges posed by Super Typhoon SAOLA, Emirates Airlines appreciates your understanding and cooperation. Remember, when you choose to travel with Emirates Airlines, you're choosing safety, comfort, and unwavering commitment to your well-being.
Advertisement