As students across the UAE return to their classrooms, school buses once again become a common sight on the roads. Ensuring the safety of students, parents, and motorists is paramount during this time. The Ministry of Interior has issued crucial reminders regarding traffic laws and violations to keep in mind as school buses hit the road.
Safety: For Vehicle Drivers:
Motorists are urged to be vigilant and stop at the stop sign when they encounter a school bus. Failure to comply with this law can result in a fine of Dh1,000 and 10 traffic points. This rule exists to protect the safety of students and must be strictly followed.
Also read: 7-Minute Cancer Treatment Injection Set To Debut In England, Says Report
For Bus Supervisors:
Bus supervisors or conductors play a vital role in ensuring students' safety during their bus journeys. To maintain a secure environment, they should adhere to the following measures:
Assist students when getting on and off the bus.
Keep a close watch over students while they are on the bus.
Ensure that no student is left behind on the bus at the end of each trip.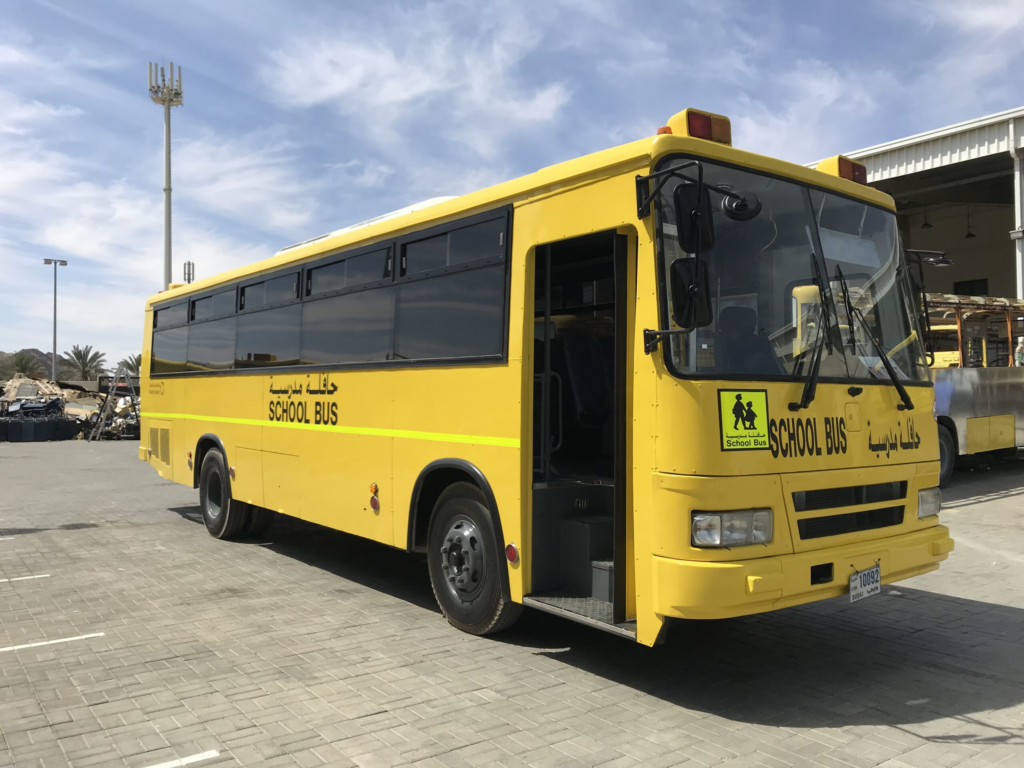 These measures are essential for the well-being of students and should be practiced diligently.
For Students:
While students may feel their role in traffic regulation and safety is minor, they too bear responsibility for their safety and the safety of others. Here are some guidelines for students:
Advertisement

Arrive at the bus stop at least 5 minutes before the bus is scheduled to arrive. This proactive approach helps avoid last-minute hassles that could endanger lives.
Avoid distracting the bus driver during the journey. A focused driver ensures a safe trip for everyone.
Maintain a calm and orderly atmosphere while traveling to and from school. Creating a peaceful environment is beneficial for all passengers.
By following these simple yet crucial rules, students, bus supervisors, and motorists can contribute to safer school bus travel in the UAE. The Ministry of Interior emphasizes the importance of adherence to these guidelines to prevent accidents and ensure the well-being of students during their daily commute.
As the school season commences, let us all play our part in ensuring the safety of our students and making school bus travel a secure and smooth experience for everyone on the road. Compliance with these regulations not only avoids fines and penalties but, more importantly, safeguards precious lives.
Also read: Dubai Sports Council Presents The 5th Thrilling Labor Sports Tournament
Stay informed, stay safe, and let's work together to make the roads safer for our children as they embark on their educational journeys.
Advertisement