As the cricketing world eagerly anticipates the World Cup 2023 squad announcement, one name has emerged as a focal point of attention: KL Rahul. With just a few days left before the selection deadline, India's provisional squad is set to include this dynamic player who recently received a fitness clearance. Let's dive into the details surrounding KL Rahul's return and other significant squad updates.
Key Players in India's World Cup 2023 Squad
KL Rahul's Remarkable Comeback
KL Rahul's journey back to fitness has been nothing short of remarkable. After undergoing successful rehabilitation post-thigh surgery, he has been working tirelessly at the National Cricket Academy in Bengaluru. The NCA trainers and team management have closely monitored his progress and are now confident in his readiness for the World Cup.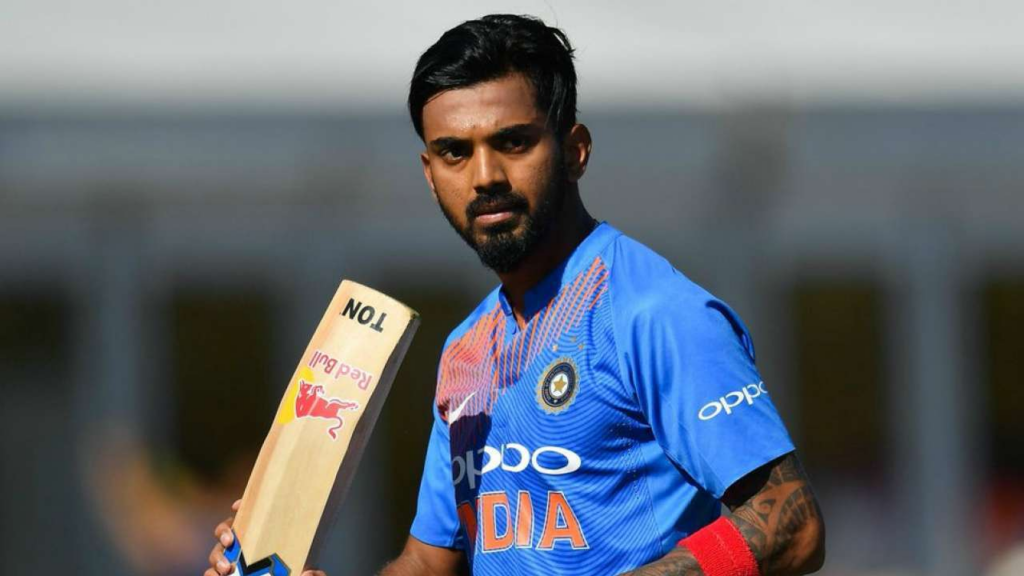 Also read: Avoid Fines And Ensure UAE School Bus Safety: Vital Rules To Protect Your Child On The Road
A Versatile Addition: Rahul as Wicketkeeper
What makes KL Rahul's inclusion even more exciting is his potential role as a wicketkeeper. This versatility adds a new dimension to India's squad, offering more options and flexibility during the tournament.
Selectors' Strategic Meeting
The Chairman of selectors, Ajit Agarkar, recently engaged in discussions with captain Rohit Sharma and head coach Rahul Dravid in Pallekele. These deliberations played a crucial role in finalizing the squad, emphasizing the importance of teamwork and strategy in the World Cup.
Ishan Kishan's Impressive Stint
Another noteworthy mention goes to Ishan Kishan, whose composed 81-run performance against Pakistan solidified his position as the second wicketkeeper in the squad. Unfortunately, this means that Sanju Samson, the traveling reserve, will not make the final cut.
Suryakumar Yadav's Middle-Order Potential
Despite his recent less-than-satisfactory outings in ODIs, Suryakumar Yadav has earned his place in the squad. The team management believes in his ability to bolster the middle order, adding depth to the batting lineup.
Advertisement

Also read: Affordable UAE-India Flights: Salam Air's Dh361 Tickets For Fujairah To Kerala Route
A Strong Batting Lineup
In addition to Rahul, the batting lineup boasts heavyweights like Rohit Sharma, Virat Kohli, Shubman Gill, and Shreyas Iyer, making India a formidable force at the crease.
Pace and Spin Dynamics
The pace department will be in the capable hands of Jasprit Bumrah, Mohammed Siraj, and Mohammed Shami, supported by the all-round abilities of Hardik Pandya and Shardul Thakur.
Kuldeep Yadav, the left-arm wrist spinner, leads the spin attack after an impressive 2023 performance. Ravindra Jadeja joins him as one of India's first-choice spinners.
Axar Patel: The Strategic Pick
In a strategic move, the selectors opted for left-arm spinner Axar Patel as the third spinner, adding both spin depth and batting prowess to the squad. This decision unfortunately sidelines veterans R Ashwin and Yuzvendra Chahal, who excelled in the 2019 World Cup.
With the provisional squad for World Cup 2023 now unveiled, cricket enthusiasts around the globe are buzzing with excitement. This diverse and dynamic squad is poised to take on the world's best in what promises to be a thrilling tournament.
India's provisional squad for World Cup 2023: Rohit Sharma (Captain), Hardik Pandya (vice-captain), Shubman Gill, Virat Kohli, Shreyas Iyer, KL Rahul, Ravindra Jadeja, Shardul Thakur, Jasprit Bumrah, Mohammed Siraj, Kuldeep Yadav, Mohammed Shami, Axar Patel, Ishan Kishan, Suryakumar Yadav.
Advertisement