The Spinneys Dubai 92 Cycle Challenge, in collaboration with Dubai Sports Council, is set to make waves in the cycling community once again, offering an exhilarating weekend for riders of all ages and abilities. With registrations officially open, the 14th edition promises to be a cycling festival like no other, taking place in the vibrant Expo City Dubai.
Total Energies Outride and Junior Rides Return
This cycling spectacle will witness the return of the TotalEnergies Outride, a 38-40 kilometers route designed for riders aged 13 and above. With TotalEnergies reprising its role as the Official Presenting Partner, participants can expect a delightful mix of challenge and enjoyment as they navigate traffic-free streets, starting from the newly designated Expo City Dubai.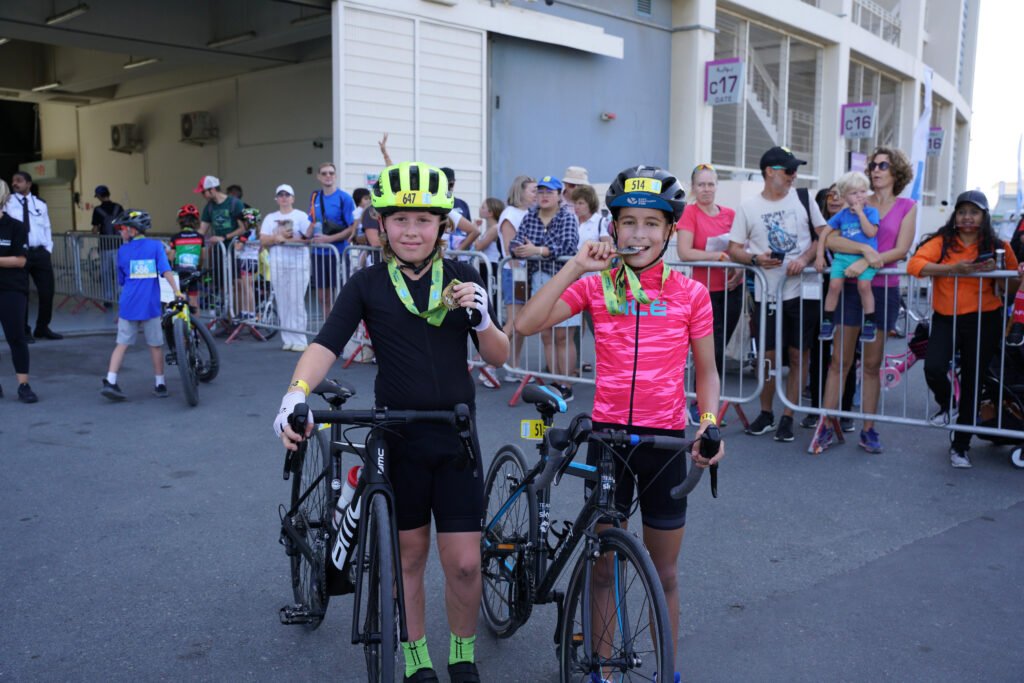 Thomas Vigneron, Managing Director for TotalEnergies Marketing ME, expressed delight at the partnership, emphasizing the shared values of safety, passion, discipline, and respect. The Outride has gained popularity for providing a relaxed yet adventurous experience, attracting both seasoned cyclists and families seeking a day of cycling fun.
Also read: Dubai's Iconic Sheikh Zayed Road To Temporarily Close For This Sunday, Know Why!
Simultaneously, the beloved Junior Rides make a comeback, offering untimed, non-competitive races for children aged 2 to 12. The four categories cater to various age groups, providing a platform for the youngest riders to experience the joy of cycling. Parents are encouraged to join their little ones, creating memorable moments at Expo City Dubai.
Qualifying Event for Prestigious Championships
In a significant development, the 14th Spinneys Dubai 92 Cycle Challenge has been designated as a qualifying event for the 2024 UCI Gran Fondo World Championships in Aalborg, Denmark, and a seeding event for the 46th Cape Town Cycle Tour in March 2024. This adds a new level of excitement for participants, offering a chance to compete on the global stage.
Advertisement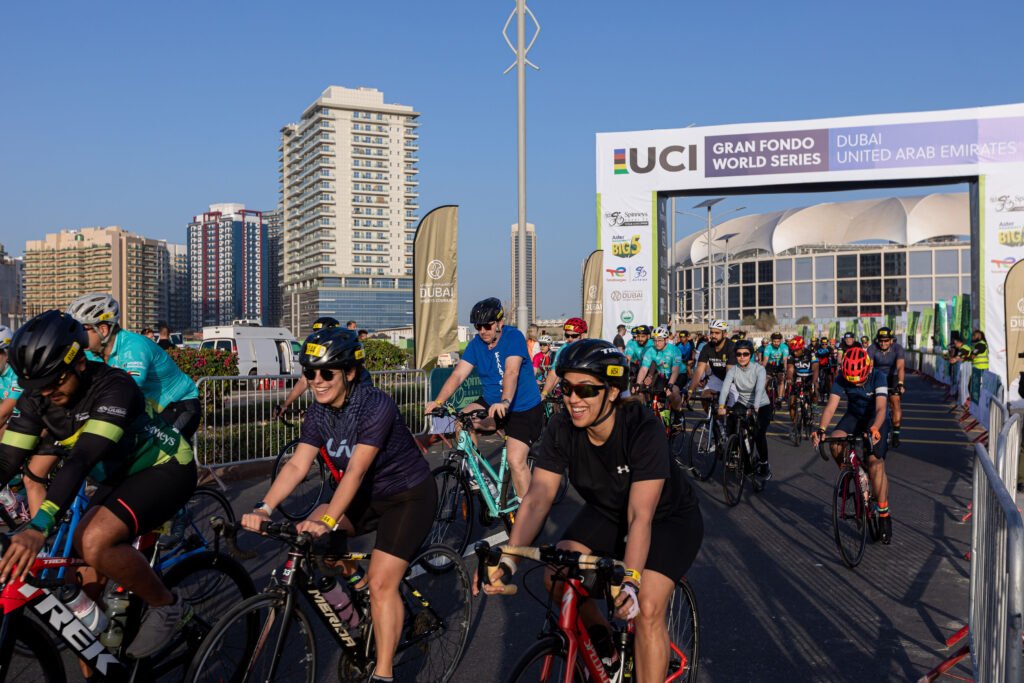 Also read: Explore The Dubai Fountain Boardwalk For Just Dhs20! Here Are The Details!
Active Giving Sustainability Initiative
Embracing the Year of Sustainability, participants are encouraged to contribute to the Active Giving initiative by converting cycled kilometers into tangible environmental impact. With the goal of planting 2,500 trees, the cycling community has already planted over 680 trees, with more riders urged to join Team Spinneys in fostering positive environmental change in the region.
Exciting Competitions Courtesy of Dubai 92 Radio
Adding to the excitement, event co-title sponsor Dubai 92 Radio will kick off two weeks of thrilling competitions starting November 13th. Listeners stand a chance to win fantastic prizes, including Giant bicycles, TotalEnergies Outride entries, Spinneys shopping vouchers, and more.
Spinneys Dubai 92 Cycle Challenge: Registration Details
The Aster Pharmacy BIG 5 continues with Build-Up Ride 3 on December 3rd at Al Qudra Cycle Track. Registrations for the 65km race close on November 30th. To be part of this cycling extravaganza, riders can visit cyclechallenge.ae for registration and further information.
In partnership with Dubai Sports Council, Spinneys, and Dubai 92, the Spinneys Dubai 92 Cycle Challenge stands as a pinnacle of Middle East sporting races, uniting thousands of riders from across the globe.
Don't miss the opportunity to be part of this iconic cycling event—register now and pedal towards an unforgettable experience!
Advertisement