Filipino expatriates in the UAE eyeing a visit back home in 2024 are in for a treat as Cebu Pacific announces an irresistible super seat sale, offering one-way flights from Dubai to Manila for just Dh1. The catch? Interested travelers must act swiftly, as the offer is valid only for bookings made between November 8 and November 14, 2023.
Dh1 Fares: A Limited-Time Opportunity
The incredible Dh1 base fare applies to one-way flights scheduled from April 1 to October 31, 2024, creating a window of opportunity for those planning their trips during this period. This exclusive promotion is part of Cebu Pacific's larger "piso fare" campaign launched for the 11.11 celebration, making air travel significantly more accessible.
Beyond Manila: Explore More of the Philippines
For those with a penchant for exploring more of the beautiful Philippines, the good news extends beyond Manila. As part of the same campaign, Cebu Pacific is offering one-way tickets to other domestic destinations like Boracay island and Bohol for an unbelievable Php1, equivalent to just 7 fils.
Also read: Dubai's Iconic Sheikh Zayed Road To Temporarily Close For This Sunday, Know Why!
What's Included, What's Not
It's important to note that while the Dh1 and Php1 fares cover the base fare and include a hand-carry baggage allowance, certain fees such as admin charges, fuel surcharges, and airport terminal fees (if applicable) are not included. As always, travelers are advised to carefully review the terms and conditions associated with this offer.
Advertisement

Cebu Pacific: Explore the Network
Cebu Pacific, known for its extensive network, currently serves 35 destinations within the Philippines and connects to 25 international locations. This initiative not only caters to the Filipino expatriate community in the UAE but also encourages travel enthusiasts to explore the diverse destinations offered by the airline.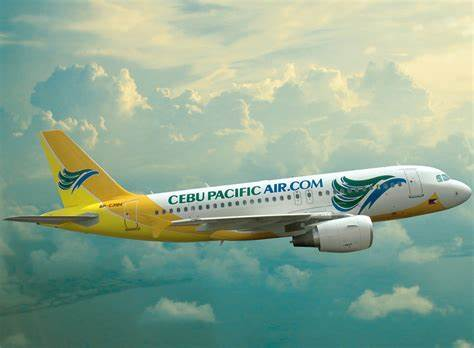 Also read: Explore The Dubai Fountain Boardwalk For Just Dhs20! Here Are The Details!
Plan Ahead in the Post-Pandemic Era
As travel restrictions continue to ease globally, this limited-time offer presents a golden opportunity for individuals to plan their journeys well in advance and secure affordable flights to reconnect with loved ones or explore new horizons.
Act Fast: Your Dream Journey Awaits
In conclusion, this budget-friendly promotion by Cebu Pacific aligns with the airline's commitment to making air travel accessible and affordable. Act fast to capitalize on this incredible offer and embark on your dream journey without breaking the bank.
Advertisement