Unlock a mesmerizing encounter with the renowned Dubai Fountain Boardwalk, an extraordinary addition to Dubai's iconic attractions. Priced at an affordable Dhs20 per person, this enchanting journey promises a unique, up-close perspective of the world's tallest performing fountain.
A Floating Marvel in the Heart of Dubai
The 272-meter-long Dubai Fountain Boardwalk beckons visitors to embark on a captivating adventure from either Burj Park or the Fountain promenade. As you stroll along this floating platform, revel in the closest point, a mere 9 meters away from the awe-inspiring fountain.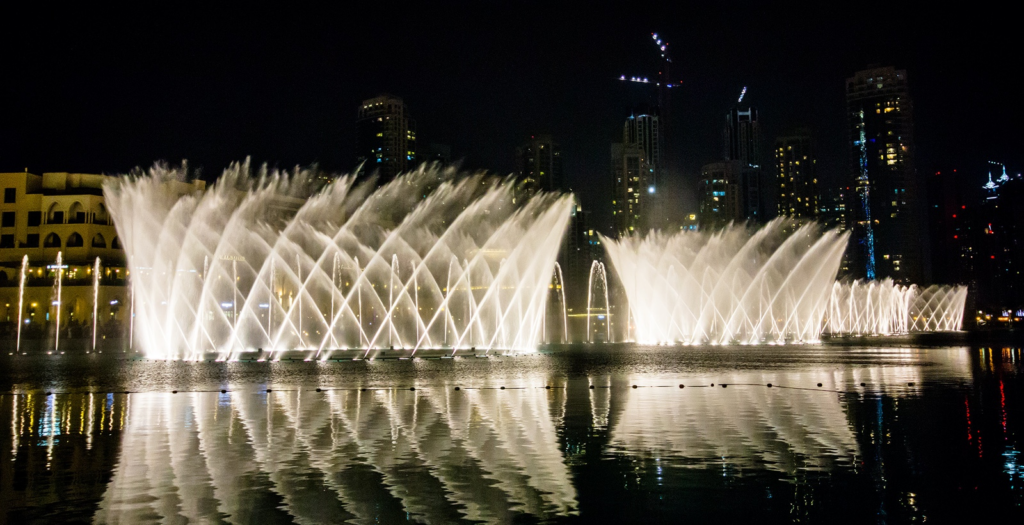 Also read: Elevate Your Style With The Exclusive Paul Smith Eyewear Collection At Aster Opticals, Mall Of The Emirates
Mesmerizing Operation Hours and Showtimes
Operating between 5.45 pm and 11.15 pm, the Dubai Fountain Boardwalk offers an exclusive experience. Evening performances of The Dubai Fountain show occur every 30 minutes from 6 pm to 11 pm, providing multiple opportunities to witness this spectacular water choreography against the backdrop of the iconic Burj Khalifa.
Dubai Fountain: The Global Marvel
Advertisement

Standing tall at over 900 feet, The Dubai Fountain is a global marvel. Its performances unfold against diverse musical backdrops, ranging from classical to contemporary Arabic and world music genres. When in full operation, the fountain propels an astounding 22,000 gallons of water into the air, showcasing an unparalleled fusion of technology and artistry.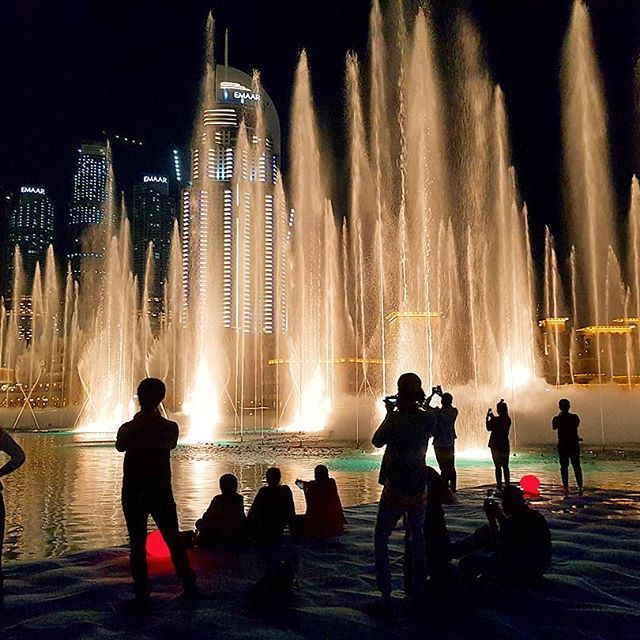 Also read: UNTOLD Dubai 2024 Reveals Stellar Line-Up Featuring Ellie Goulding, G-Eazy, And More!
Affordable Magic: Your Ticket to the Boardwalk
For a mere Dhs20, immerse yourself in the magical experience of Boardwalk, nestled in the vibrant Downtown Dubai area. This floating spectacle promises an unforgettable journey through the heart of one of the world's most celebrated cityscapes.
Secure Your Spot Now!
To secure your spot on this floating spectacle and make memories against the backdrop of Dubai's iconic skyline, visit burjkhalifa.ae/en/downtown-dubai/the-dubai-fountain. Don't miss this chance to discover the magic of the Dubai Fountain Boardwalk!
Advertisement