Discover Unmatched Elegance
Aster Opticals, a premium optical chain and part of the Aster DM Healthcare group, proudly unveils the highly anticipated Paul Smith Eyewear Collection at its newly revamped Mall of the Emirates store. The exclusive collection, titled "Classic with a Twist," brings forth the renowned British designer brand's simple and classic style, catering to discerning eyewear customers in the UAE.
Paul Smith Eyewear Collection : A Stylish Fusion:
Paul Smith Eyewear Collection This gender and age-neutral eyewear collection showcases Paul Smith's signature eclectic mix of colors, designs, artist strip designs, and hinges. The eyewear boasts custom-made contrasting lamination, embodying Aster Opticals' commitment to providing premium eyewear products. The Paul Smith Eyewear Collection is more than just glasses; it's a statement of individuality and sophisticated personal design.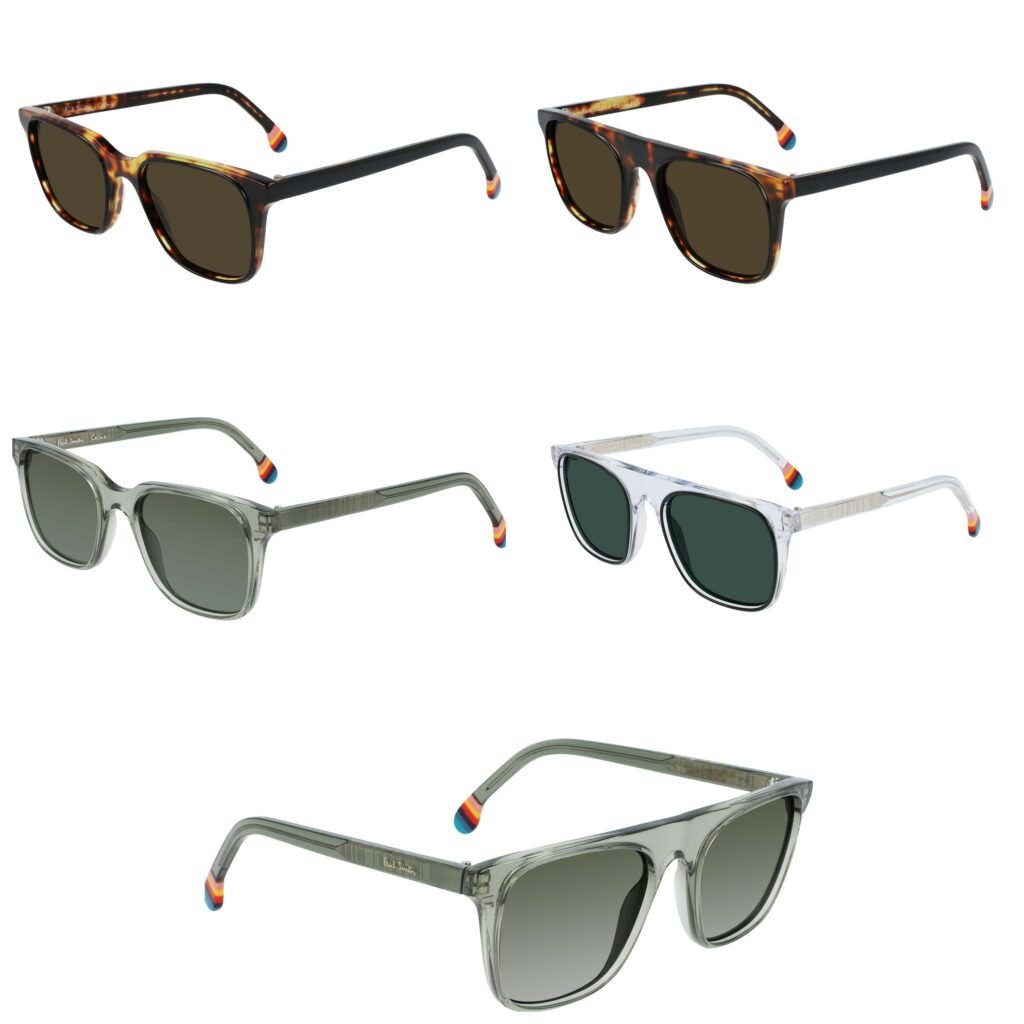 Also read: Festive Brunch Ideas: Top 5 Picks In UAE To Make Your Celebration More Scrumptious
Inauguration by Ms. Alisha Moopen
Ms. Alisha Moopen, Deputy Managing Director of Aster DM Healthcare, inaugurated the eyewear collection, stating, "Stylish and contemporary, yet ingrained in tradition – we realized that many of our customers are seeking a unique blend for their personal style, which can make their daily eyewear set them apart from the rest. This was our thinking behind partnering with Paul Smith, known internationally for sophisticated personal design, and bringing their eyewear collection exclusively for our customers at Aster Opticals."
CEO's Enthusiastic Note
Mr. N.S. Balasubramanian, CEO of Aster Retail, expressed his excitement, saying, "We are thrilled to introduce the Paul Smith Eyewear Range at our re-designed Aster Opticals store in the Mall of the Emirates. This exclusive collection not only adds a touch of British elegance to our existing range of branded eyewear but also reflects our commitment to providing our customers with top-quality products that best suit their personal style."
Advertisement

Timeless Pieces and Personal Connection
Known for its direct and authentic connection with customers, Paul Smith appeals to the global creative community, including students, actors, musicians, and business professionals. The brand's hallmark lies in its innovative fusion of traditional craftsmanship with avant-garde design, resulting in exquisitely crafted, coveted, and timeless pieces.
Aster Opticals: Your Optician of Choice
Over the years, Aster Opticals has become the optician of choice for people in the UAE, offering complete eyecare solutions with state-of-the-art eye test facilities, experienced customer support, and a diverse product range of world-renowned brands. The introduction of the Paul Smith Eyewear Collection enhances their commitment to providing top-notch products and services to their valued customers.
Aster DM Healthcare: Setting New Standards
As part of Aster DM Healthcare, one of the largest integrated healthcare providers in the GCC and India, this collaboration with Paul Smith marks another milestone in providing top-notch products and services. The venture sets new standards for style and sophistication in the world of eyewear in the UAE, reflecting the brand's commitment to excellence.
Also read: Discover 11 Must-Visit Winter Pop-Ups In The UAE This Winter
Explore the Elegance: Visit Aster Opticals Today
Elevate your style and embrace sophistication with the exclusive Paul Smith Eyewear Collection. Visit Aster Opticals at the Mall of the Emirates to explore the timeless pieces that redefine eyewear fashion.
Advertisement