This weekend, embark on a journey of diverse experiences and delightful offerings across Dubai. From vibrant festivals to delectable dining options, there's something for everyone. Dive into our roundup of events, and let the festivities begin!
1. The Stables Daily weekly Activations
The Stables offers a week filled with special events including Rogue Monday, Interactive Games, and Race Night on Wednesday, Prosecco Friday, and Sunday Roast. Live music, happy hours, and themed nights add to the charm.
Location: The Stables
2. Redefined Gastronomy at Sfumato
Sfumato, a two-level restaurant in ME Dubai Hotel, offers a twist on comfort food by Chef Alena Solodovichenko. From boozy weekend breakfasts to sumptuous business lunches, it's a gastronomic delight.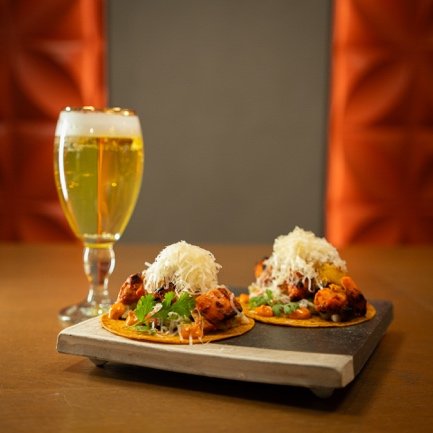 Also read: Exciting Travel Deal: Cebu Pacific Flights From Dubai To Manila For Dh1 In A Special Seat Sale
Date: Throughout November
Location: Sfumato, ME Dubai Hotel
3. Ting Irie's November Events
Ting Irie, Dubai's first Jamaican restaurant, presents themed nights like 3 Likkle Birds Ladies Night, Skankin Thursdays, and Throwback Sunday. Enjoy reggae beats, Afro-Caribbean brunches, and nostalgic vibes.
Location: Ting Irie, Downtown Dubai
Happy Hours – Infuse Your Soul with Jamaica's Joy
Ting Irie's lively happy hours offer the perfect blend of selected beverages at half price. Engage in uplifting conversations and cheerful vibes, making each sip a joyful experience.

Date & Time: Sunday – Friday | 12:00 pm – 8:00 pm
Price/Offer: 50% off on selected beverages
Likkle Birds Ladies Night – Every Wednesday
Ladies indulge in a 2-course set menu with unlimited select beverages. Gents can revel in the King's Feast package, offering a sumptuous 3-course meal with unlimited selected beverages.
Date & Time: Every Wednesday | 7:00 pm – 12:00 am
Price/Offer:
Queen's Basic Package – AED 145
Queen's Package with Bubbles – AED 190
King's Feast Package – AED 265 + VAT
Skankin Thursdays – A Musical and Culinary Extravaganza
Date & Time: Every Thursday | 8:00 pm – 12:00 am
Price/Offer: Food and unlimited selected beverages for 3 hours for AED 195 per person
Details: Groove to Reggae, R&B, Hip-hop, and Dancehall beats while relishing delectable dishes like Ting Irie's famous Flamin' Wings and Oxtail Sandwiches.
Dutty Wine Brunch – Every Saturday
Date & Time: Every Saturday | 2:00 – 6:30 pm
Price/Offer:
Drinks only Package – AED 199
Food + House Drinks – AED 249
Food + Premium Drinks – AED 349
Food + Hennessy – AED 399
Details: Unleash your inner party animal with an Afro-Caribbean extravaganza. Enjoy a wide array of dishes and tempting beverages while DJs set the stage for rhythmic revelry.
Throwback Sunday – A Nostalgic Culinary and Musical Journey
Date & Time: Every Sunday | 8:00 pm – 12:00 am
Price/Offer: 3-course meal and unlimited selected beverages for 3 hours for AED 265 per person
Details: Take a trip down memory lane with Old School tracks, iconic dishes like Jerk Chicken and Vegetable Curry, and unlimited selected beverages.
4. Weekend Brunches at Grand Habtoor

Sunday BBQ at the Beach – Al Manara Beach Bar
Al Manara Beach Bar offers a beachside BBQ extravaganza every Sunday. Unwind by the sea, savor grilled delicacies, and enjoy a perfect escape with family and friends.
Date: Every Sunday
Location: Al Manara Beach Bar
Bite & Sip at Spartan Sports Cafe
Description: Spartan Sports Cafe pairs Mexican tacos with a pint of Stella Artois or buffalo wings for AED 65 per person. Enjoy the vibrant atmosphere, indoor games, and unbeatable savings.
Date: Daily
Location: Spartan Sports Cafe
Burger & Milkshakes Combo at Sauce – Sip, Savor and Play
Sauce at Habtoor Grand Resort offers a delightful combo of burgers and milkshakes. Engage in indoor games like air hockey, Jenga, Uno cards, and Connect 4 while enjoying these tasty treats.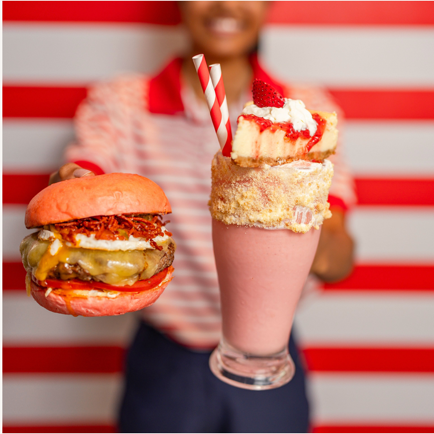 Date & Time: Daily | 4pm to 9pm
Price: Starting at AED 120 per person
Special Kids Brunch at Sauce – A Wholesome Feast for Little Ones
Treat your kids to a luxurious brunch at Sauce, complete with complimentary beach and pool access. The menu features playful twists on kids' favorites, including milkshakes, popcorn, and cotton candy.
Date & Time: Every Sunday | 12:30pm to 3:30pm
Price: Starting at AED 150 per person
Sauce – Perfect Place to Celebrate Kids Birthday
Celebrate your child's birthday at Sauce with specially crafted packages that include delicious treats, pool and beach access, and a range of indoor and outdoor games.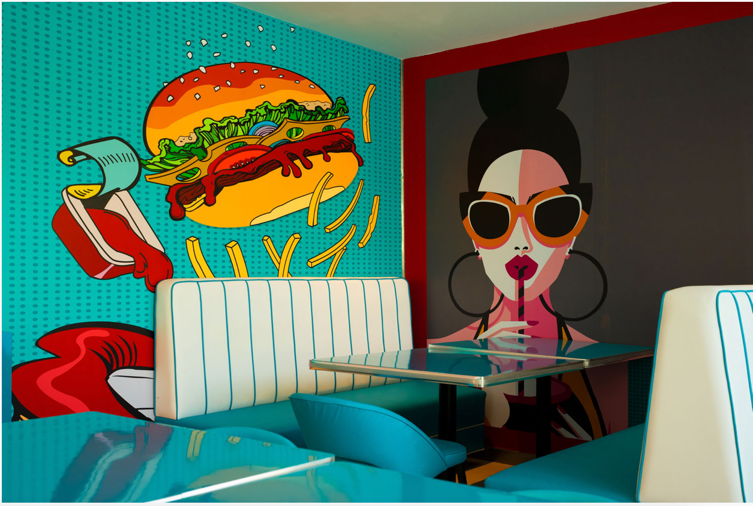 Also read: Spinneys Dubai 92 Cycle Challenge 2024: Pedaling Into A Spectacular Cycling Fiesta For All Ages And Abilities!
Price: Starting at AED 120 per person
Wine Pairing Set Menu at Luciano's – Elevate Your Evenings with Wine Pairing Magic
Luciano's, an authentic Italian gem at Habtoor Grand Resort, presents a Wine Pairing Set Menu for a sophisticated dining experience. Each dish is thoughtfully paired with exquisite wines.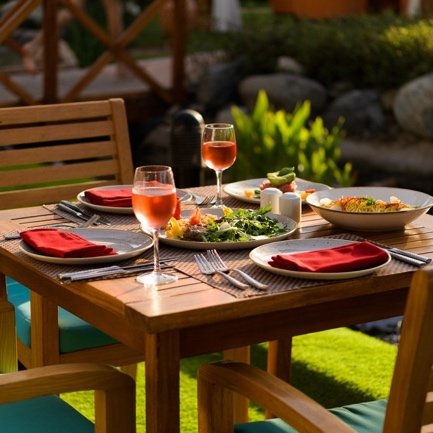 Date & Time: Daily | 7pm to 10pm
Price: AED 420 per person (3-course set menu)
Sushi at OĀNJO – Unlimited Sushi Extravaganza
Oanjo invites sushi enthusiasts for an All You Can Eat experience, complemented by a DJ's lively beats in a mesmerizing rooftop setting.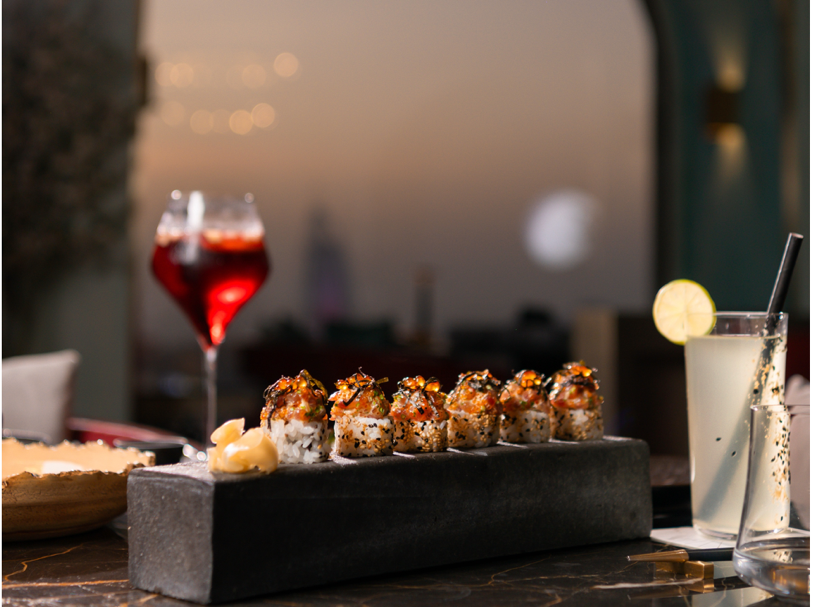 Date & Time: Every Friday, Saturday & Sunday | 5pm to 10pm
Offer: AED 125 per person for sushi, AED 100 for selected beverage
Comedy Night at Spartan Sports Café – A Night of Laughter, Drinks, and Fun
Enjoy a night of hilarity with some of the best comedians in town at Spartan Sports Café. Unwind with unbeatable drink deals in a modern and chic atmosphere.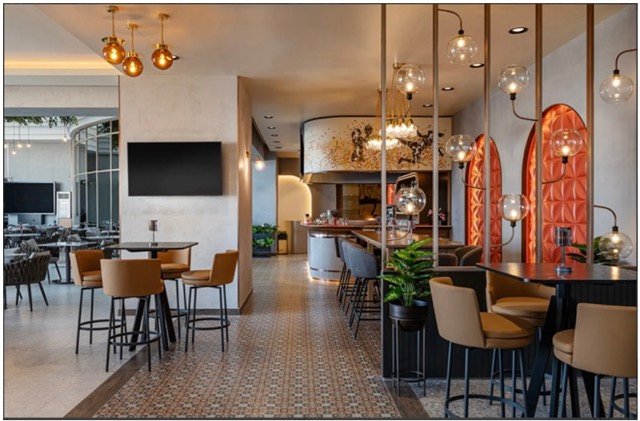 Date & Time: 2nd and 4th Friday | 8pm to 11pm
Offer: Bucket Deal – AED 129 for 5 bottles of Carlsberg or Budweiser
Bite & Sip at Spartan Sports Cafe – Experience the Delightful Pairing of a Bite and a Sip
Indulge in the culinary delight of Mexican tacos paired with a refreshing pint of Stella Artois or zesty buffalo wings at Spartan Sports Cafe.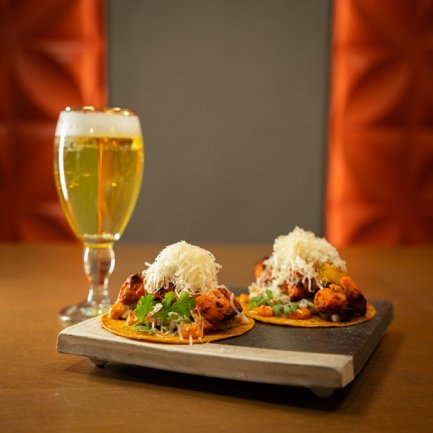 Date & Time: Daily | 11am to 2am
Price: AED 65 per person – Mexican Tacos with Pint of Stella Artois or Buffalo Wings
Travel around the World with Swissôtel Al Ghurair's Sunday Brunch – "Little Explorers" Culinary Journey
Swissôtel Al Ghurair presents an "Around the World" brunch, exploring six different destinations. The special buffet and themed children's workshops make it an ideal family experience.
Date & Time: Every Sunday | 12:30pm to 4pm
Price: AED 159 per adult, AED 79 per child (6-12 years), complimentary for children below 6 years
5. Mövenpick Resort Al Marjan Island's Boons and Brunch: A Family Affair
Experience weekend family fun at Mövenpick Resort Al Marjan Island's weekly "Boons and Brunch." Every Saturday from 1 PM to 4 PM at Boons Brasserie and Bar, indulge in a buffet with soft drinks for AED 225 or opt for the house drinks package at AED 325 per person. Kids under 12 dine free.
Exclusive pool and beach access
Complimentary Xscape Teen Zone access
Diverse live food stations: Charcuterie Corner, Sushi Station, and Roast Craving
Boons House Band for lively entertainment
Dedicated kids' area with a buffet, customizable milkshakes, and cotton candy art
Details:
Time: Every Saturday, 1 PM – 4 PM
Location: Boons Brasserie and Bar, Mövenpick Resort Al Marjan Island
Price: AED 325 (alcohol package), AED 225 (non-alcoholic package), Free for kids below 12
Reservations: Ensure your spot by calling +971 7 246 0000 or emailing reservation.almarjanisland@movenpick.com.
6. Weekend Delight at Eva's Fusion in Dubai
Dive into the weekend with Eva's Fusion at Millennium Place, Barsha Heights. For just AED 75 on Saturdays and Sundays, relish a shisha, a delightful starter, and a beverage of your choice throughout the day. The newly opened Modern Indian Restaurant and Café offer indoor and outdoor seating, providing a laid-back atmosphere with live music and sports screenings. With over 40 shisha flavors and a diverse menu featuring signature dishes like Tandoori Lobster, Eva's Fusion promises a weekend of great food, chill vibes, and enduring memories.
What: Shisha, Starter, and Drink for AED 75
When: Saturdays & Sundays
Where: Millennium Place Barsha Heights Hotel, First Floor
Contact: +971 58 599 5382
Website: Eva's Fusion Website
Eva's Fusion sets the stage for a culinary escapade, making it a must-try weekend hotspot in Dubai.
7. Dubai's Weekend Highlights: Sports, Specials, and Gastronomic Joys
71 Sports Bar: Formula 1 and Happy Hours This Sunday, catch the Formula 1 Las Vegas GP live at 71 Sports Bar. Enjoy international comfort food while cheering for your favorite team. Don't miss their daily happy hour deals from 5 PM to 8 PM on weekdays and 12 PM to 8 PM on weekends.

Date & Time:

Formula 1 Event: Sunday, 19th NovemberHappy Hour: Sat & Sun | 12 PM to 8 PM

For reservations, call 04 245 3988 or visit 71 Sports Bar.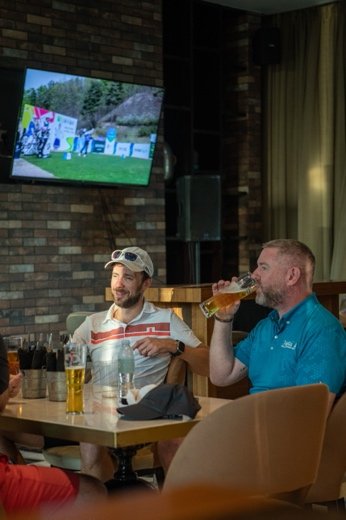 Caddy Shack: Burger and a Pint Relish a burger and a pint at Caddy Shack in Trump International Golf Club Dubai. Priced at AED 79 per person, savor this delicious combo against the backdrop of stunning golf course views.

Date & Time: Weekends (Fri, Sat, Sun) | 12 PM to 8 PM For reservations, call +971 54 417 0399.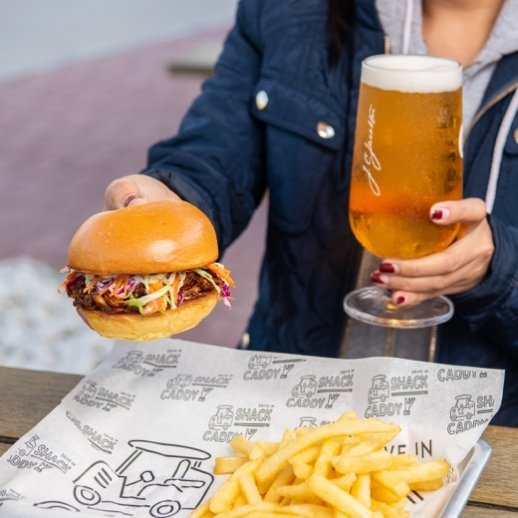 PRATO: Surf & Turf and Classic Family Roast Saturdays bring Surf & Turf at PRATO – Beef Tenderloin with half Lobster Thermidor. Sundays feature the Classic Family Roast – a hearty selection of meats with trimmings and a house beverage.

Date & Time:

Surf & Turf: Every SaturdayClassic Family Roast: Every Sunday | 12 PM onwards

Price:

Surf & Turf: AED 199 | AED 149 (Zonin Valpolicella Bottle)Classic Family Roast: AED 130

For reservations, call 04 245 3988 or visit PRATO.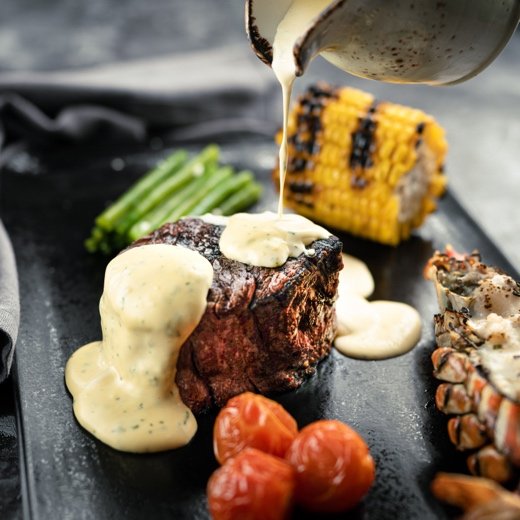 Dubai's weekends are set to be a perfect blend of sports excitement, culinary indulgence, and unbeatable deals. Gather your friends and dive into the city's vibrant weekend offerings.
8. Roxy Cinemas' November Ladies' Night Extravaganza!
Roxy Cinemas invites ladies for a cinematic treat at the exclusive Ladies' Night on Tuesday, 14th November. For AED 179, enjoy a film (choose between 'The Marvels' or 'What Happens Later'), unlimited mocktails, VIP Lounge treats, and a delectable main course. Each guest receives a goody bag with leggings from Mohuki and a reusable bottle from Waicee. Don't miss this luxurious cinema experience at The Beach, City Walk, and Dubai Hills Mall. For reservations, visit Roxy Cinemas.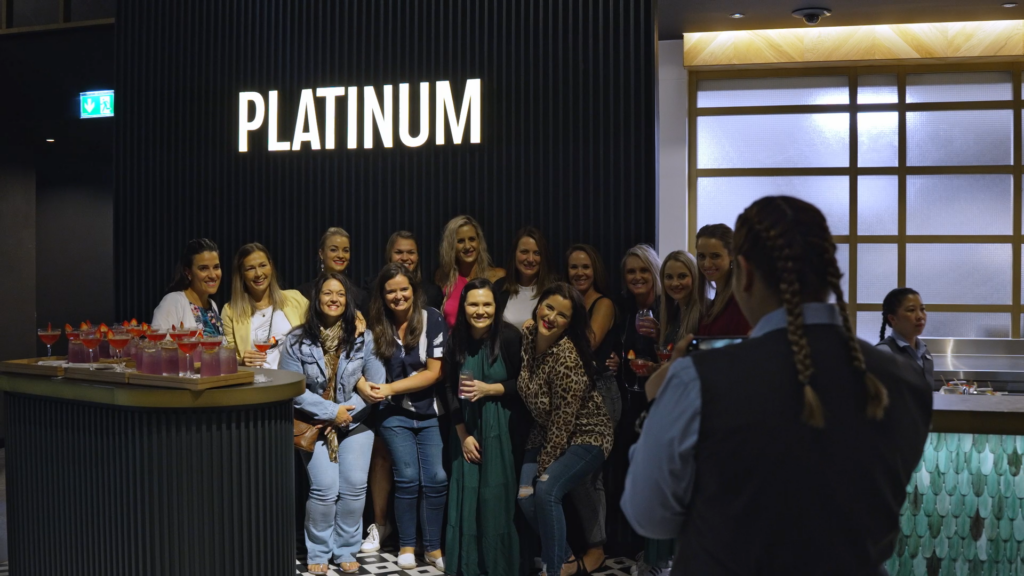 9. The Stables: Cricket World Cup Finals and Sunday Roast Spectacle
Join The Stables for an unforgettable experience during the Cricket World Cup Finals on Sunday, 19th November. Immerse yourself in the game's excitement with the Cricket World Cup Final Happy Hour Extravaganza! Watch the match on the big screen, share the thrill with fellow fans, and indulge in delicious sharing platters. As cricket holds a special place in British culture, every moment becomes a celebration of the game.
Date & Time:
Extend the celebration into the evening with The Stables' traditional Sunday Roast. Delight in a hearty Sunday Roast paired with live Cricket World Cup action, creating the perfect conclusion to your weekend.For reservations or more information, visit The Stables.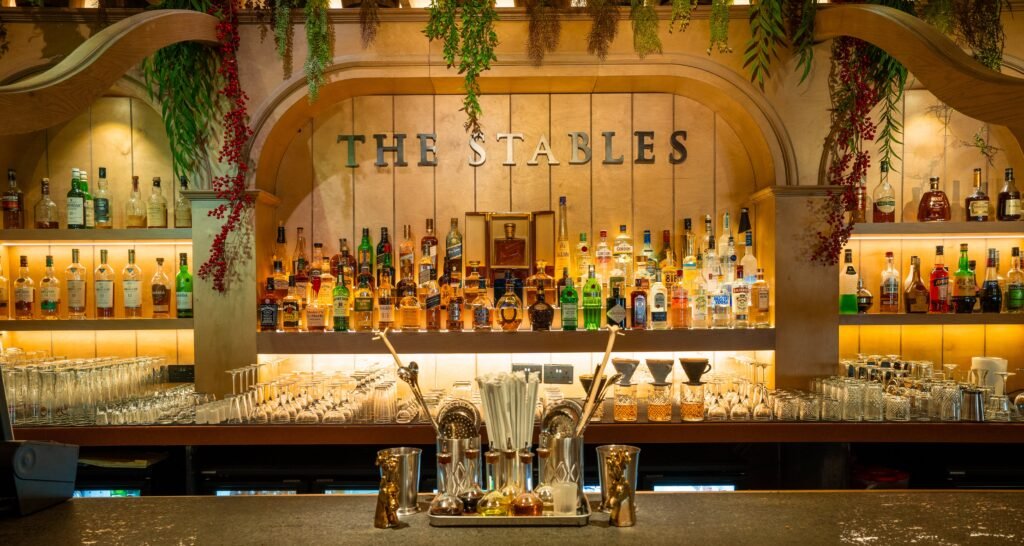 10. Sausage Saloon's 26th Birthday Bash at DFC Mall
Sausage Saloon, a hotdog brand originally from South Africa, is turning 26 and celebrating its inaugural year in Dubai! From Monday, November 20th, to Sunday, November 26th, visitors at DFC Mall can enjoy a week-long giveaway of free hotdogs, courtesy of the beloved mascot, Frank.
In the spirit of their 26th birthday, Sausage Saloon is offering a daily giveaway of 26 free hotdogs leading up to their official birthday on the 26th. Join in the celebration as Sausage Saloon spreads joy with the Dubai community.
Sausage Saloon is situated in DFC Mall's Food Court and is open every day from 11 AM to 11 PM. Don't miss this opportunity to savor quality hotdogs from a brand with over two decades of experience in serving world-class hotdogs.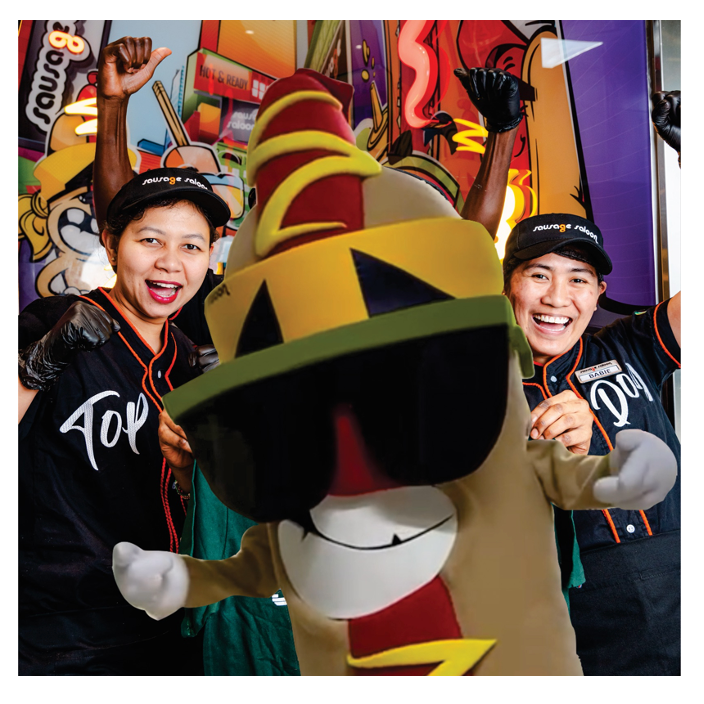 Location: Dubai Festival City, Food Court
Opening Hours: 11 AM to 11 PM
Price: Starts from 20 AED
11. Wingstop UAE's "Golden Wing Campaign"
Wingstop, The Wing Experts, transforms dining into an exciting affair with the "Golden Wing Campaign" from November 22 to November 30. Dine-in guests spending AED 40+ receive a scratch card for a chance to win prizes like a grand AED 200 coupon, free milkshakes, wings, loaded fries, and a 15% discount voucher. This limited-time promotion adds a layer of fun to every visit, making it a golden opportunity for incredible rewards.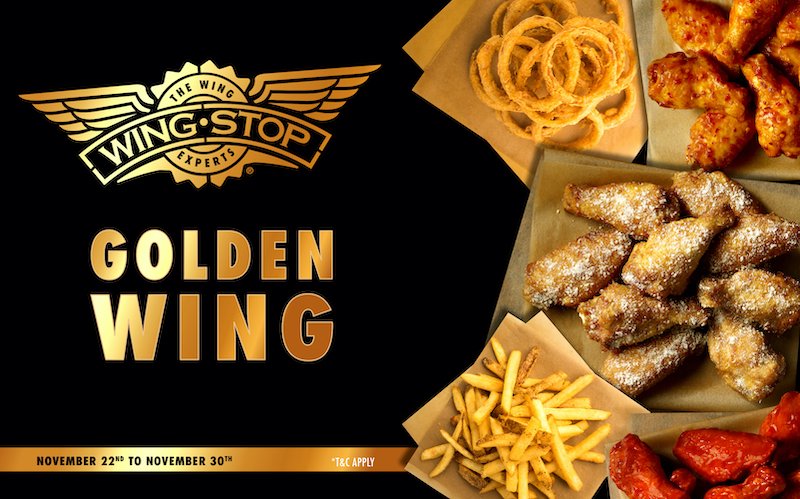 For details, visit Wingstop UAE.

12. Dubai's Bubbalicious Brunch Unveils Premium Experiences!
Dubai's renowned Bubbalicious Brunch at The Westin Dubai Mina Seyahi Beach Resort & Marina introduces the Superlicious Package (AED 795), offering an upscale adults-only experience at BABA Steakhouse. This premium package includes a seafood platter, Black Angus Tomahawk steak or organic chicken, access to the Speakeasy Bar, and free-flowing Taittinger Prestige Rose champagne with caviar pairings.
The classic Bubbalicious experience, including the Champagne Package (AED 680), has been enhanced with food pairings at all 32 beverage stations, themed beverage selections, and Saturday's exclusive Laurent Perrier La Cuvée pours at BABA Steakhouse. Join the brunch every Saturday from 1:00 pm to 4:00 pm for an elevated culinary journey.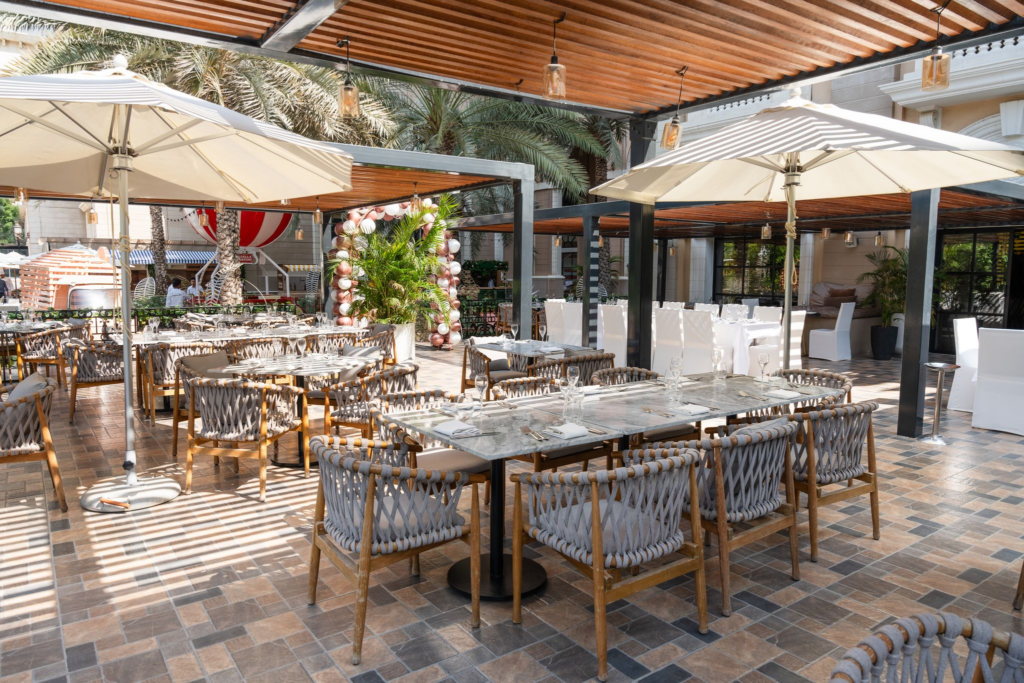 For bookings and details, contact +971 (0)50 235 1857 or 03034.restaurants@westin.com.
This weekend, Dubai transforms into a hub of excitement and celebration. Whether you're exploring Diwali collections, enjoying themed weekends, or indulging in culinary delights, the city has something special for you. Make the most of these offerings, create lasting memories, and embrace the diverse experiences Dubai has to offer!
Advertisement