Dubai's bustling thoroughfare, Sheikh Zayed Road, is set to temporarily close its lanes to motorists for a single day next week. This closure, scheduled for Sunday, November 12, is in conjunction with the Dubai Fitness Challenge's exciting event, Dubai Ride. The iconic road will become a space for fitness enthusiasts and record-breakers, promising a memorable day for Dubai residents and visitors alike.
Sheikh Zayed Road Closure Details
The exact timing of the road closure is yet to be confirmed, and the Dubai Road and Transport Authority (RTA) will provide further details closer to the event. However, commuters need not despair, as the Dubai Metro service along Sheikh Zayed Road will continue to operate without interruption.
Dubai Ride offers participants two distinct route options, catering to various preferences and fitness levels. Families looking for a leisurely ride can enjoy a scenic 4-kilometre journey through Downtown Dubai. Meanwhile, those seeking a more challenging adventure can opt for the 12-kilometer ride along Sheikh Zayed Road. The starting points for these routes are conveniently located at the Museum of The Future, Al Satwa, Coca-Cola Arena, Business Bay, and Lower Financial Street.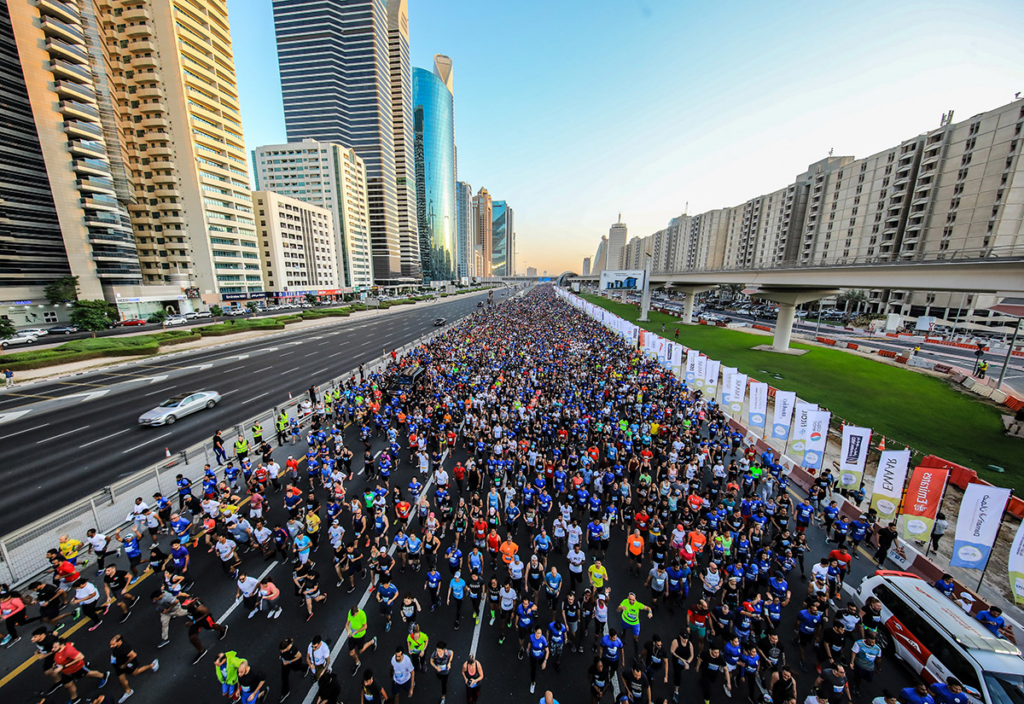 Also read: Abu Dhabi's Sheikh Zayed Festival Just Weeks Away (socialkandura.com)
In addition to Dubai Ride, another extraordinary event is set to unfold on the same day. An ambitious Guinness World Record attempt will be made to break the largest high-intensity interval training class record, right on Sheikh Zayed Road. This record-breaking endeavor is a collaborative effort involving adidas, Les Mills, and DFC. Those keen to be part of this historic fitness spectacle can register via the adidas app.
Advertisement

It's worth noting that this isn't the only instance of Sheikh Zayed Road closing in November. On Sunday, November 26, the road will once again shut down, this time for the Dubai Run. So, keep these dates in mind as you plan your travel in the coming weeks.
Also read: Christmas Decor: 6 Places For Successful Shopping In Dubai (socialkandura.com)
For those eager to participate in Dubai Ride or any of the related events, there is still time to register online. Whether you're a fitness enthusiast, a record-breaker, or simply looking to enjoy a unique day out in Dubai, mark your calendars for Sunday, November 12, and join in the excitement. Sheikh Zayed Road is about to transform into a hub of fitness and adventure, making it an event not to be missed in the vibrant city of Dubai.
Advertisement