Dubai is gearing up for the festive season, and it's time to deck the halls of your home with Christmas decorations. Whether you're an avid Christmas decorator or just starting to embrace the holiday spirit, these tips and recommended stores will guide you to the best spots for all your festive needs in Dubai.
Tips before moving ahead :
Plan Ahead: Before embarking on your Christmas decor shopping spree, create a list of items you need. This will help you stay organized and avoid impulse purchases.
Set a Budget: Determine how much you're willing to spend on Christmas decorations. Setting a budget will help you make informed choices and avoid overspending.
Explore Different Themes: Consider what theme you want for your holiday decor. Some stores, like Ace Hardware, offer collections based on themes, making it easier to create a cohesive look.
Quality Matters: Invest in quality decorations that can be reused in the future. Look for items that are durable and well-crafted.
Check Store Locations: Some stores have multiple locations, so choose the one most convenient for you. It's important to factor in the store's proximity to your home.
Visit Early: To find the best selection and avoid the holiday rush, start your Christmas decor shopping early in the season.
Top Picks for Christmas Decor Shopping in Dubai
1. Irony Home
If you're looking to impress your guests, visit Irony Home located inside THAT Concept Store in Mall of the Emirates. This luxury interiors and furniture store offers a range of lavish artificial trees, baubles, wreaths, stockings, and more, providing a premium Christmas decor shopping experience.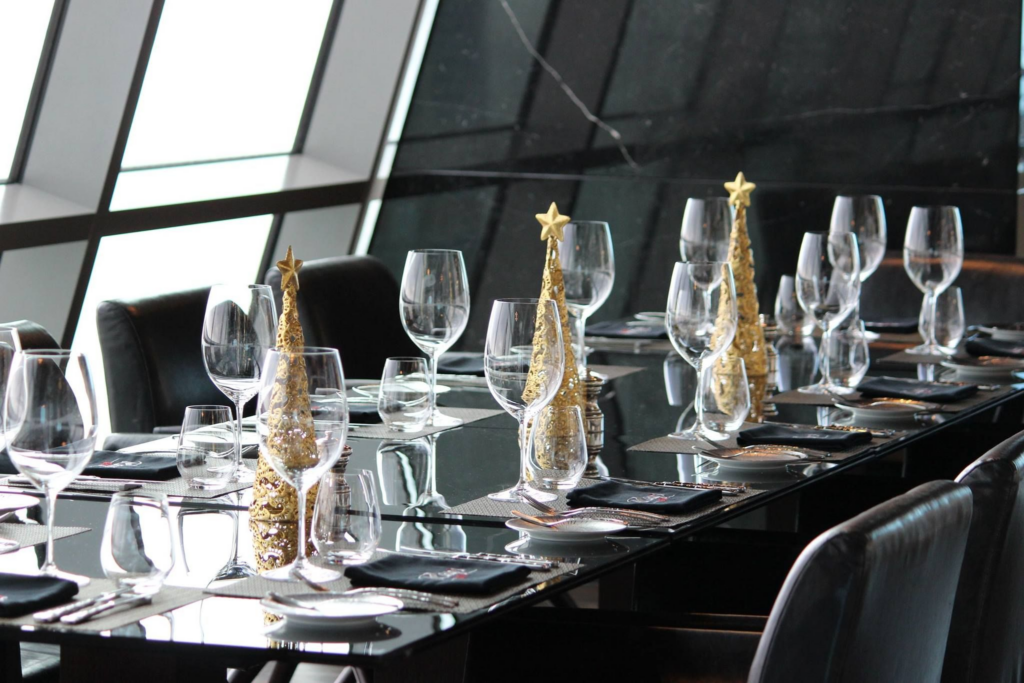 Also read: 7 Exciting Events And Concerts In The UAE Postponed, Dates Awaited! (socialkandura.com)
2. Crate and Barrel
Crate and Barrel's Holiday Collection 2023
Crate and Barrel has launched its brand-new seasonal collection, becoming the one-stop shop for holiday decorating, gifting, and entertaining. The collection includes a stunning assortment of collectibles, garlands, trees, kitchen tools, gifts, and more.
The Spirit of Giving: Crate and Barrel has partnered with regional artists to create hand-made ornaments for the fifth edition of its 'Ornaments for a Cause' initiative. These unique ornaments feature local motifs and sustainable materials, starting at AED120. Partial profits are donated to support families in need.
All The Trimmings: The collection offers everything needed to spruce up your home, including premium decorations, personalized stockings, fragrant candles, and gifting options for all budgets. You'll also find a range of realistic, full firs, from pre-lit to classic centerpiece options.
Kitchen Merriment: Crate and Barrel ensures that holiday baking is a breeze with holiday-themed mixing bowls, cake pans, cookie cutters, and trivets. They offer high-end appliances from brands like KitchenAid, SMEG, and G3 Ferrari. For the dinner table, you'll find motifs of snowflakes, trees, and reindeer.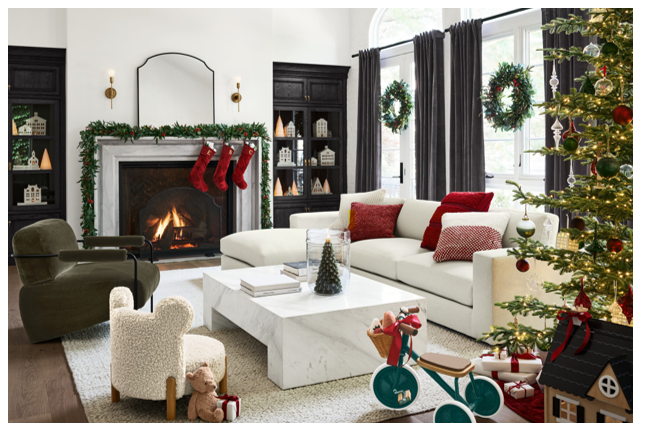 With Crate and Barrel's holiday collection, you'll have access to an array of festive items to create a cozy and inviting holiday atmosphere in your home.
Advertisement

3. Ace Hardware
Ace Hardware, with convenient locations on Sheikh Zayed Road and in Dubai Festival City, is a favorite among seasoned expats. This year's collection is divided into four themes: Winter Wishes, Soft Glamour, Traditional Vibes, and Candy Land. Shop for artificial trees, decorations, lights, wreaths, garlands, wraps, ribbons, and Lemax Christmas villages.
Also read: UAE's 5 Delectable Ways To Celebrate World Vegan Day!
4. Marks & Spencer
Dubai residents and visitors alike can count on Marks & Spencer for all their holiday decor needs. Find it at the Mall of the Emirates, Dubai Mall, and Festival City Mall. It offers a wide range of Christmas decor, from baubles to artificial trees, making it ideal for those seeking a traditional holiday look.
5. Bloomingdale's
For a picture-perfect Christmas, look no further than Bloomingdale's at the Dubai Mall. It offers an elegant selection of Christmas decor, including delicate ornaments and festive garlands, perfect for creating a charming holiday atmosphere.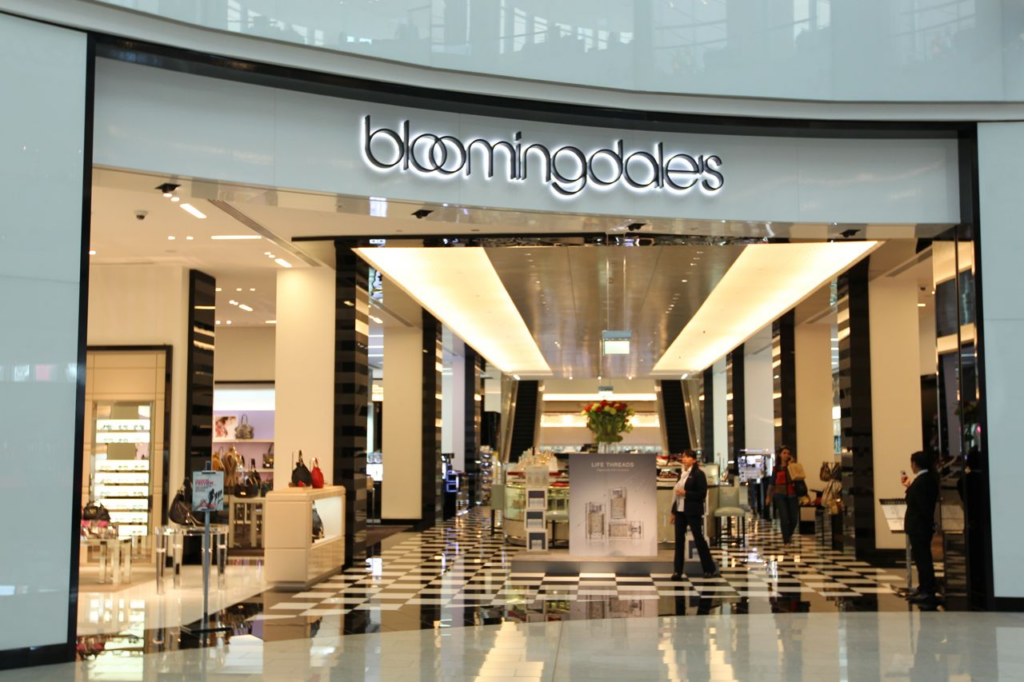 Also read: 6 Irresistible Weekend Brunches In Dubai – October 2023
6. Home Centre
Home Centre goes all out when it comes to festive home decor. With multiple locations, including Mall of the Emirates, Oasis Mall, and Mirdif City Centre, it offers a range of Christmas trees, including 8-foot and slim 5-foot options, with prices starting at Dhs199 for the 5-foot tree. Various tree styles, from snowy to berry-adorned, are available, ensuring there's something for every holiday decorator.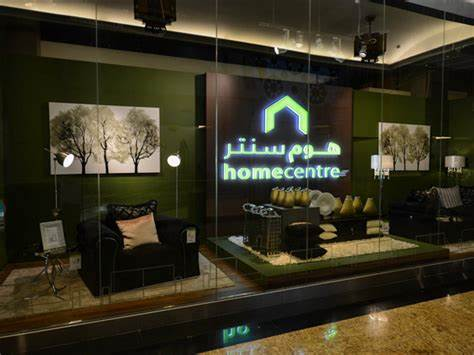 7. IGP in UAE: Unveils Unique Festive Gifting Experience
International Gifts Platform (IGP) makes a dazzling debut in the UAE, introducing a personalized touch to festive and Christmas gift shopping. Renowned for over 10 million gifts delivered globally, IGP brings a curated selection of thoughtful presents for every occasion.
Distinctive Festive Offerings
IGP's festive catalog spans festival merchandise, fresh blooms sourced globally, delectable cakes, and personalized treasures. Each gift is carefully curated, ensuring an emotional impact and lasting impressions, making it the perfect choice for festive celebrations.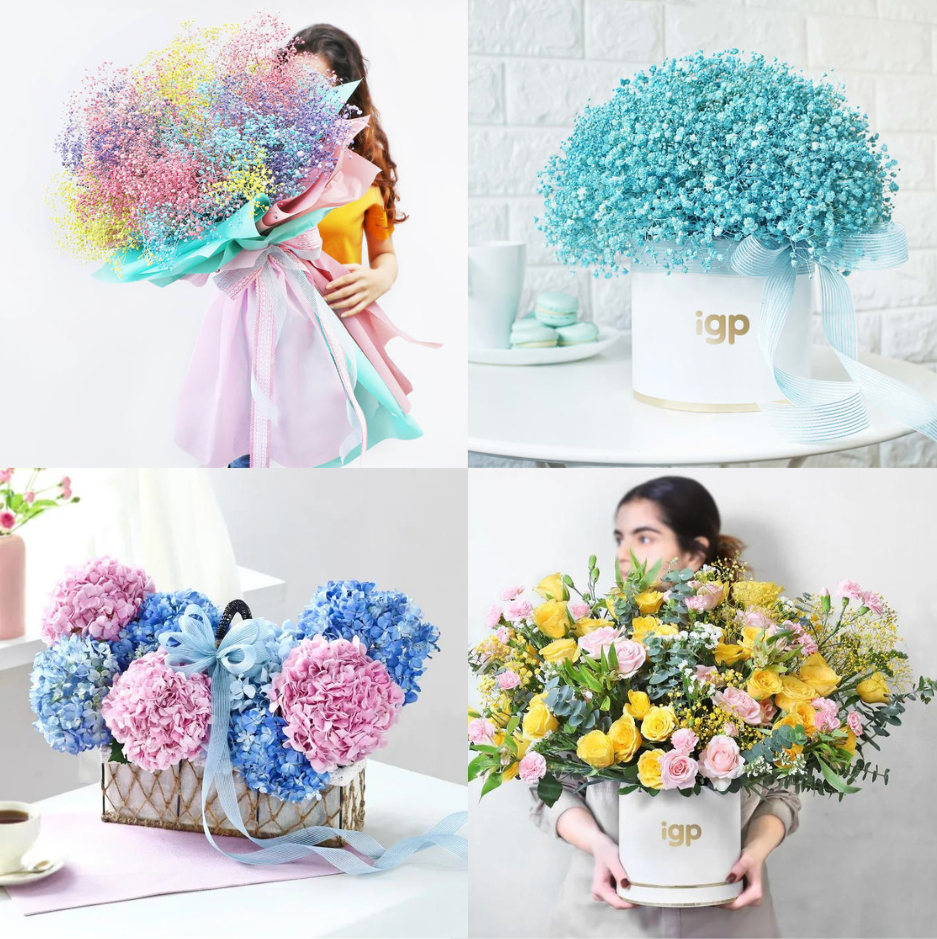 Personalized Treasures and Culinary Delights
Explore IGP's range of personalized gifts, from sleek flasks to exquisite glassware, plush pillows, and artisanal charcuterie boards. Add a personal touch with names or special messages, creating cherished, one-of-a-kind treasures. Indulge in HACCP & ISO 22000 certified culinary delights, featuring flavors like Philadelphia cheesecake, Lotus Biscoff, Salted Caramel, Tiramisu, and more.
With these tips and fantastic Christmas decoration options in Dubai, you're all set to create a magical holiday atmosphere in your home. Whether you prefer a traditional, luxurious, or modern holiday look, these stores have you covered. Get ready to welcome the holiday season with style and festive cheer!
Advertisement