Dubai, UAE – Brace yourselves, Dubai! An exhilarating musical fiesta is about to hit the heart of the city at the Dubai Media City Amphitheatre. On the 11th of November, 2023, the Butterfly Carnival Music Festival is all set to take Dubai's music scene to a whole new level.
A Day-to-Night Sonic Adventure
This festival is not your average gig; it's a captivating journey that begins at 2 pm, embracing the radiant Dubai sun and leading you into a mesmerizing night of music and festivities.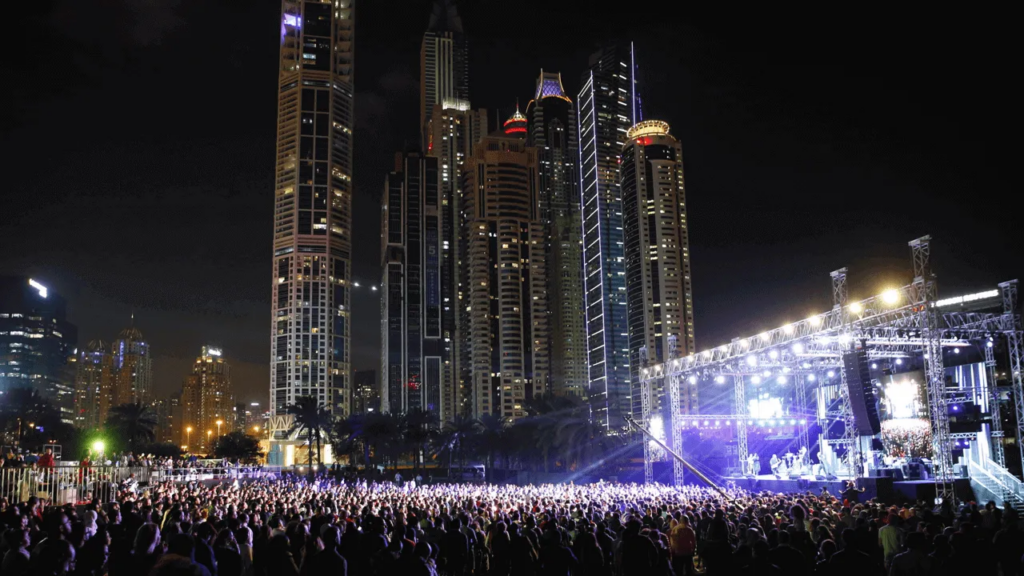 Also read: Christmas Decor: 6 Places For Successful Shopping In Dubai (socialkandura.com)
A Multifaceted Line-Up
Breaking away from the conventional, Butterfly Carnival Music Festival boasts a line-up as diverse as Dubai itself. Major League DJz, Dany Neville, Waff, Sosa, Artful Dodger, Daliwonga, and Rampage Sound will grace the stage. With genres ranging from EDM, techno, to Afrobeats, this festival has something for everyone.
Tickets and Packages
For eager festival-goers, tickets are available at Dhs300, and they can be conveniently purchased through Platinumlist. But for those seeking a more immersive experience, there's a brunch package for Dhs679. This package offers four hours of unlimited drinks and a food token, making sure you're both fed and entertained.
A Harmonious Fusion of Styles
This festival is not just a one-note experience; it's a symphony of sounds. With over 30 local artists, it pays homage to Dubai's rich and diverse music culture.
Advertisement

Butterfly Carnival Music Festival: More Than Music
Beyond the beats, the Butterfly Carnival Music Festival promises a carnival atmosphere. Expect dancers, drummers, and acrobats to add a visually stunning dimension to the event. With multiple bars, food trucks, and stalls, you won't just hear the excitement; you'll taste it too.
Save the date
This is just the tip of the iceberg for music lovers in Dubai. The Soho Garden Festival will be happening on the 4th of November at the Dubai Media City Amphitheatre, headlined by the legendary Eric Prydz. And if that's not enough, get ready for The Ibiza Orchestra Experience, an epic beach festival slated for December.
Prepare to Take Flight
As the Butterfly Carnival Music Festival approaches, Dubai's music enthusiasts can anticipate a memorable experience that transcends boundaries. It's not just a music festival; it's a celebration of diversity and pure entertainment. Secure your tickets and be part of this groundbreaking event.
Date: November 11, 2023
Time: 2:00 PM onwards
Location: Dubai Media City Amphitheatre, Dubai Media City
Don't miss out on this symphony of sounds. Get your tickets now and join the Butterfly Carnival Music Festival.
For further information and ticket bookings, visit Platinumlist.
Advertisement