Get ready for a musical extravaganza like no other as the Grammy-winning sensation, Maroon 5, is poised to captivate Dubai with their chart-topping hits on November 16, 2023. This six-member pop-rock band, renowned for their infectious tunes including "This Love," "Moves Like Jagger," "Sugar," and "Girls Like You," is gearing up for an exclusive performance at the highly-anticipated Dubai Airshow Gala Dinner.
The Dubai Airshow Gala Dinner: An Exclusive Affair
The Dubai Airshow Gala Dinner is not just any event; it's an invitation-only gathering that brings together influential figures in the aviation, aerospace, and defense sectors from across the globe. Over the years, this prestigious soirée has witnessed electrifying performances by megastars such as Jennifer Lopez, Katy Perry, The Script, Stevie Wonder, and Tom Jones.
In line with its aviation focus, Dubai Airports is uniting its strategic partners and global industry peers to celebrate its remarkable achievements. The Dubai Airshow's Gala Dinner will feature a performance by Maroon 5, led by the charismatic Adam Levine on vocals, Jesse Carmichael on rhythm guitar and keyboards, James Valentine on lead guitar, Matt Flynn on drums, PJ Morton on keyboards, and Sam Farrar, a multi-instrumentalist and bassist.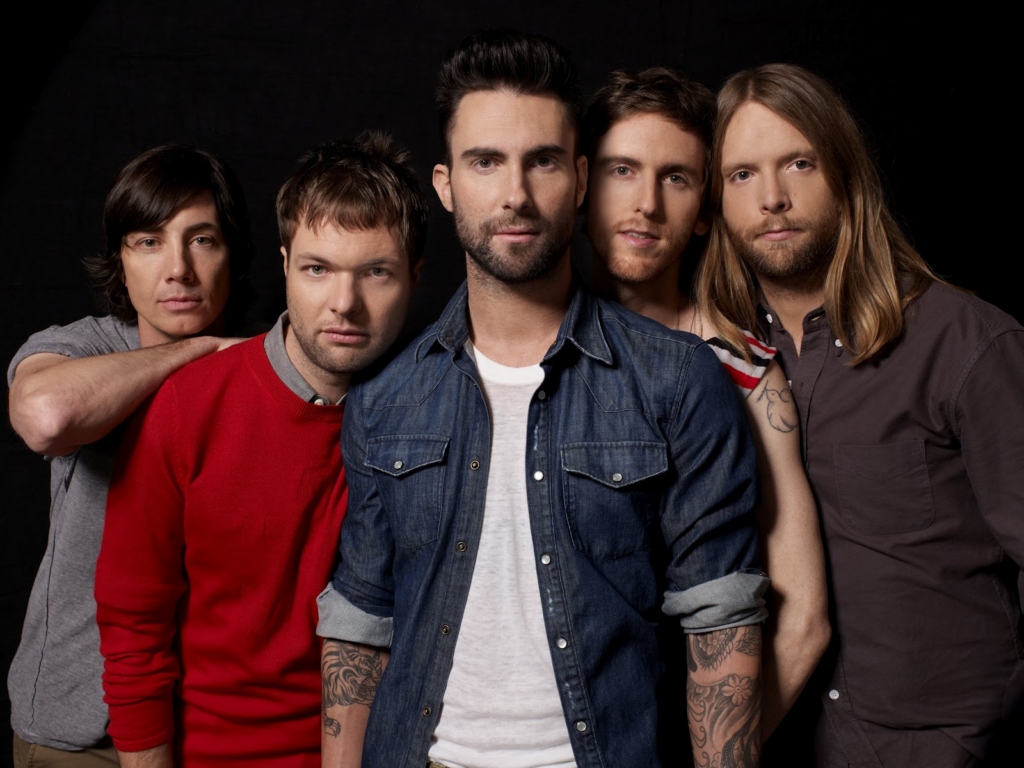 Also read: 'Little Moscow' In Dubai? Russian Investors Turn Developers (socialkandura.com)
Advertisement

Win Your Exclusive Invite to Maroon 5 Live in Dubai
For fans who've been yearning to witness Maroon 5 in Dubai, here's some exciting news. Two coveted tickets are up for grabs, and you could be the lucky winner. To participate in the competition, simply head over to Dubai Airports' Instagram page and comment on your favorite Maroon 5 song under the relevant post.
Maroon 5's upcoming performance in Dubai promises to be an unforgettable musical journey. So, don't miss out on this golden opportunity. Rush to Dubai Airports' Instagram page, try your luck, and you might just find yourself immersed in the enchanting melodies of Maroon 5, live in concert!
Ticket Details for the Event:
Golden Circle: AED 1250
Floor Standing: AED 450
Lower Bowl Premium: AED 950
Lower Bowl Plus: AED 650
Lower Bowl Standard: AED 550
Lower Bowl Platinum: AED 1050
Upper Bowl Standard: AED 300
Upper Bowl Premium: AED 400
Event Information:
Date: November 16th
Ticket Prices: Starting from AED 300
Also read: Hessa Street 4 Lane Project: Transportation And Convenience (socialkandura.com)
Get ready to groove to the rhythm of Maroon 5's iconic songs in the heart of Dubai. Mark your calendars, secure your tickets, and get ready for a night of music, glamour, and unforgettable memories at the Dubai Airshow Gala Dinner.
Advertisement