Get ready for a spooktacular journey through the UAE as the Halloween season takes center stage. From thrilling adventures for little ones to delectable treats and Halloween brunches for all ages, the Emirates has something special for everyone. Join us as we dive deeper into these hauntingly delightful Halloween experiences in the UAE.
Halloween: A Spooky Extravaganza in the UAE
1. OliOli – Where Magic and Adventure Collide
Trick and Treat: OliOli® invites kids to embark on a mystical adventure from October 27th to 31st. Break a wicked witch's spell by completing 13 thrilling tricks to unlock sweet treats. Plus, there's a dress-up competition with multi-visit passes up for grabs.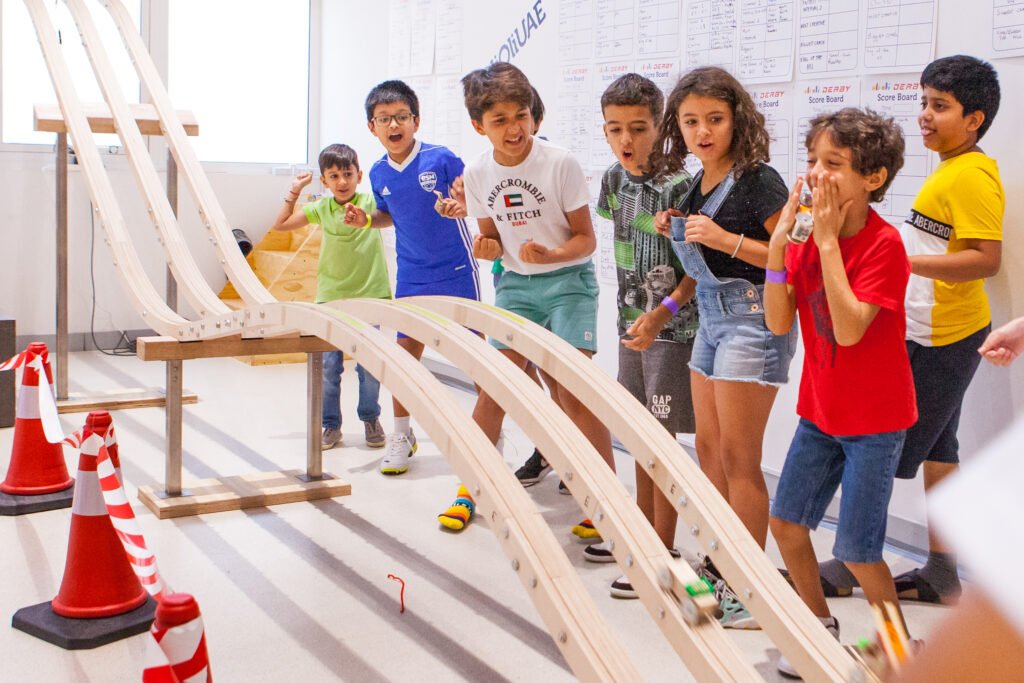 Also read: UAE Public Holidays 2024: Mark Your Calendar For Eid Al Adha And More!
OliOli Grand Prix: Unleash your creativity at the ultimate maker racer event. Build your miniature race cars and put them to the test on the tracks. Be prepared to be amazed by the MakerMobile, a one-of-a-kind cardboard replica of an F1 car, a Middle East exclusive. Don't miss this temporary exhibition, closing on October 31st.
2. Mister Baker's Spooky Sweet Treats
Eye Monster Cake: Make your Halloween celebration truly special with the AED 357.00 Eye Monster Cake, a spooky masterpiece that's sure to impress.
Scary Halloween Castle Cake: Go all out with an AED 1197.00 Halloween Castle Cake, perfect for grand celebrations.
RIP Halloween Cupcakes: Looking for smaller treats? Grab some spooky cupcakes at just AED 35.00 per piece. Available at various Mister Baker stores across the UAE.
3. Ladurée's Luxurious Halloween Indulgence
Popcorn Tart: Satisfy your sweet cravings with the unique Popcorn Tart. Priced at 52 AED, this delectable treat features a crusty dough base, corn almond cream, macadamia nuts, and a generous drizzle of caramel popcorn. Keep an eye out for the bat chocolate decor to add an eerie flair to your Halloween celebrations.
Halloween Macaron Box: For macaron enthusiasts, Ladurée offers a limited-edition box of eight delicious macarons with Halloween-themed designs, available for 155 AED.
Printed Macarons: From October 27th to 31st, Ladurée's store will feature visually enticing macarons that are insidiously inspired and perfect for adding a touch of spooky elegance to your day.
4. PRATO's Family-Friendly Halloween Brunch
Spooktastic Brunch: Join PRATO on October 28th for a family-friendly Halloween brunch. The extensive menu includes salads, starters, mains, and desserts, with special treats like devilled eggs and roast beef striploin angus.
Entertainment: Groove to the beats of a live DJ while the little ones enjoy the special kids' corner. And if you come dressed in your scariest costume, you might just win some exciting prizes. Kids under six dine-free.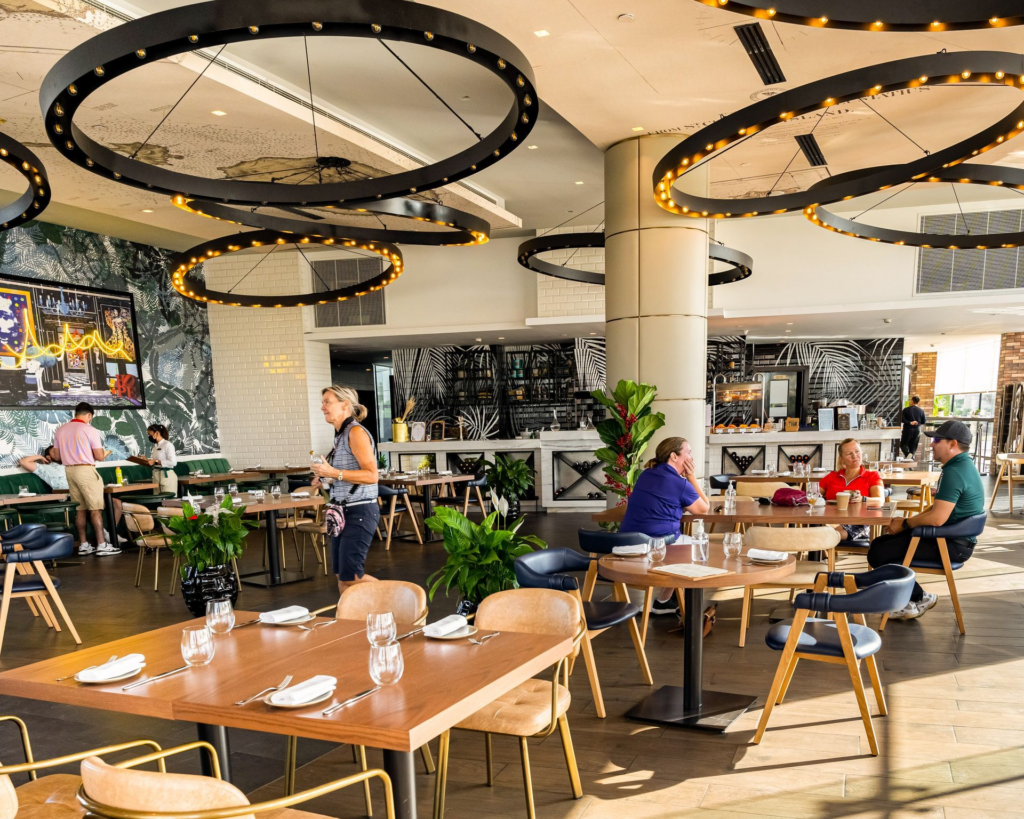 5. The Stables – A Spine-Tingling Halloween Brunch
Thrilling Entertainment: Immerse yourself in thrilling entertainment at The Stables this Halloween. From exciting games to mesmerizing live music and Halloween-themed delicacies, there's something for everyone.

Advertisement

Costume Contest: Don't forget to unleash your inner ghost and get creative with your costume, as prizes await the most creatively dressed guests.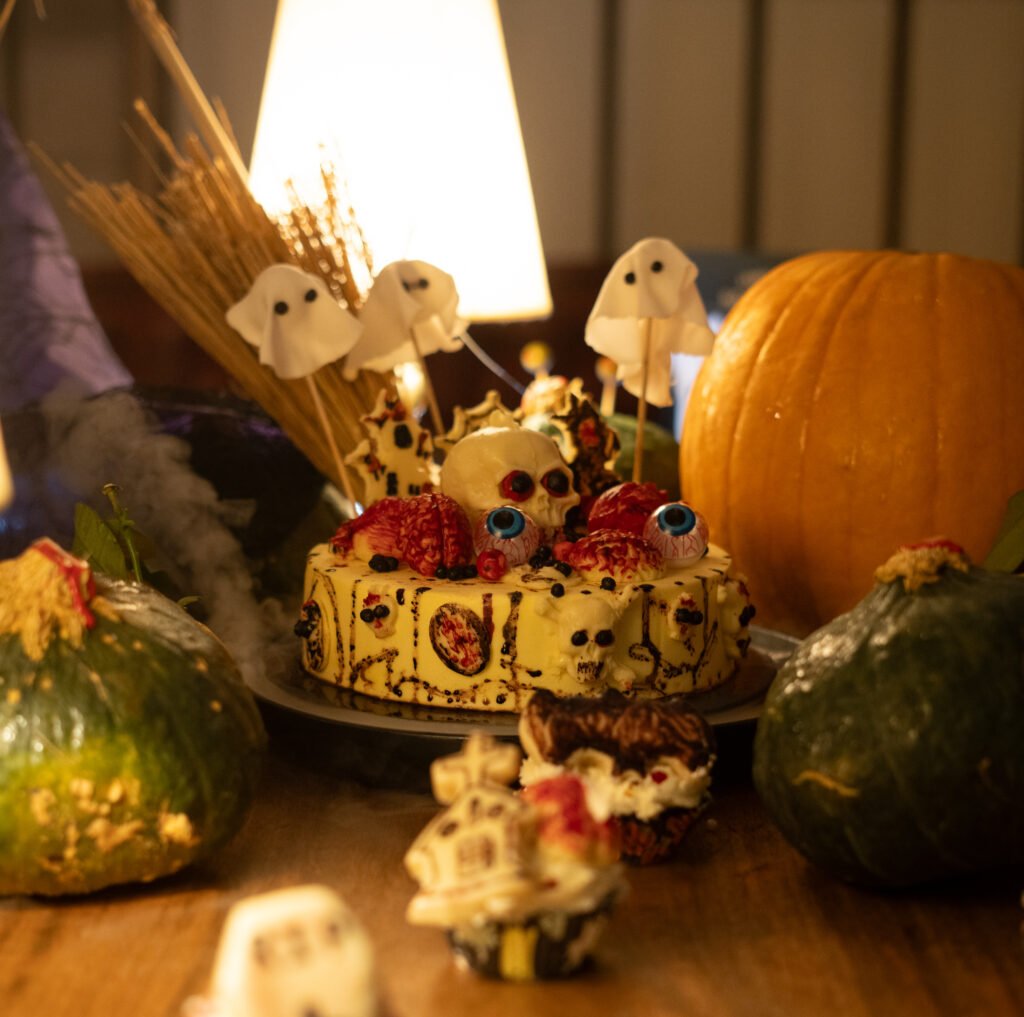 Also read: Emirates Introduces In-Flight Meal Pre-Order Service To New Destinations
6. Habtoor Grand Resort: Where Halloween Magic Unfolds
Join the Halloween revelry at Habtoor Grand Resort, Autograph Collection, for a truly vibrant celebration in Dubai.
The Underground Pub's Mystical Transformation: From Friday, October 27th to Sunday, October 29th, immerse yourself in The Underground Pub's magical transformation into a mysterious haunt. Adorned with eerie decorations, it sets the perfect spooky ambiance. Dress up in your wickedly creative Halloween costume to unlock a delightful 20% discount on your bill. Enjoy a vast menu of pub snacks, salads, classic pub grubs, and more, including dishes like chicken tenders, BBQ chicken wings, and apple crumble. Mingle with fellow ghouls and goblins for a spooktacular time.
Also read: 7 Exciting Halloween Spooktacular Experiences In Dubai (socialkandura.com)
Halloween Themed BBQ Night at Al Dhiyafa Grand Kitchen: Join the culinary wizards at Al Dhiyafa Grand Kitchen on Tuesday, October 31st, from 6:30 pm to 10:30 pm for a Halloween-themed BBQ Night. Delight in a scrumptious assortment of sizzling grilled BBQ delights, all with a spooky twist. This chic buffet restaurant is lavishly adorned with Halloween décor, promising a memorable night.

Get ready for a Halloween celebration that will tantalize your senses at Habtoor Grand Resort, Autograph Collection. Call or WhatsApp for reservations, and embrace the spirit of Halloween in style.
7. CouCou Rooftop: A Thrilling Halloween Adventure
CouCou Dubai invites you to dare the Tower of Terror this Halloween on the 30th and 31st of October, 2023. This two-night metamorphosis promises beguiling culinary sensations and tantalizing performances 52-levels in the sky.
Tower of Terror: The grand doors creak open at 8 PM, and your reservations unlock a world of secrets that will send pulses racing and fright levels soaring. The Tower of Terror beckons, and the question is: will you heed the call?
For reservations and to be part of this enigmatic allure, contact +971 52 451 2188. Find CouCou Rooftop on the 52nd floor of The Palm Tower, The Palm Jumeirah.
Mark your calendars for the 30th and 31st of October, starting from 8 PM. For more details, visit their website at coucou-dubai.com. It's an adventure you won't want to miss!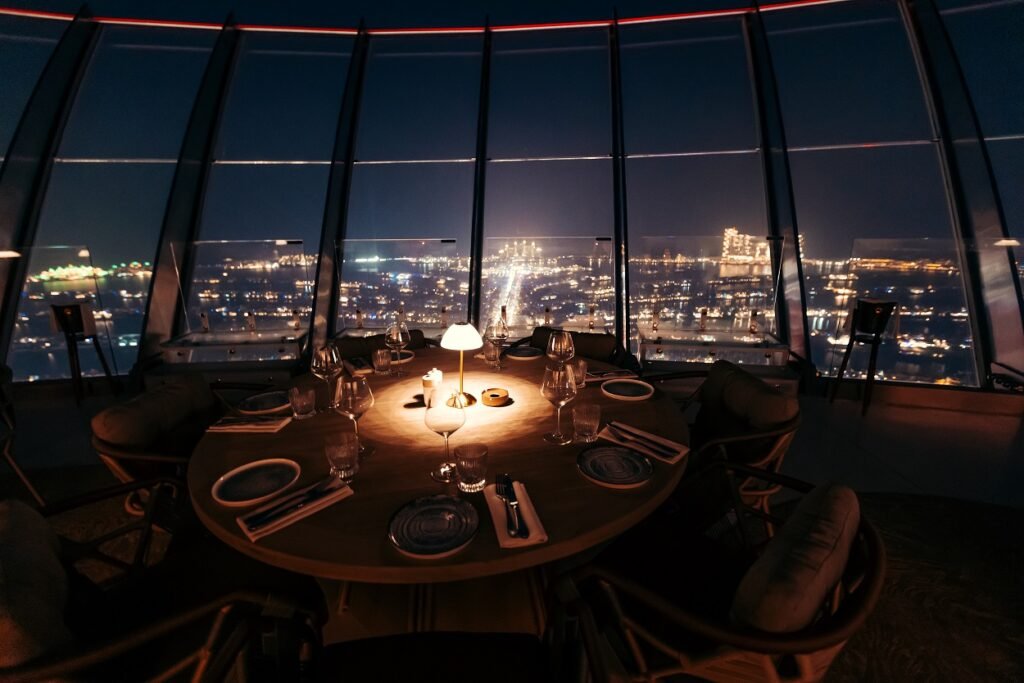 The UAE is embracing the Halloween spirit like never before. Whether you're seeking thrilling adventures, delectable treats, or family-friendly brunches, these experiences promise to make this Halloween season truly unforgettable. Embrace the magic, indulge in the UAE's delights, and join in the spooktacular fun!
Advertisement