October is here, and Dubai is ready to embrace the spookiest season of the year. From thrilling live shows to chilling cinema experiences and family adventures, the city offers a diverse range of Halloween-themed activities for residents and visitors. In this roundup, discover the most exciting events in Dubai, sure to give you goosebumps and make this season unforgettable.
1. MOTIONGATE™ Dubai's 'Fright Nights: Volume VI'
Dubai's favorite family destination, MOTIONGATE™ Dubai, is all set to bring spine-tingling fun with 'The Taleweaver's Nightmare Emporium.' This family-friendly show stars The Taleweaver, a storyteller who breathes life into childhood nightmares, taking the audience on an enthralling journey.
The show is part of 'Fright Nights: Volume VI,' running from Wednesdays to Sundays, transforming MOTIONGATE™ Dubai into the UAE's spookiest family destination. It's a 20-minute experience included in the entry ticket, making it accessible to everyone. Get showtime details here.
Also read: Dubai's Festive Extravaganza: Two Back-To-Back Diwali Exhibitions By Xpatzhub
2. Halloween Extravaganza at The Stables
The Stables, a British gastropub, promises a week of eerie delights and thrilling events.
Brunch (October 28, 3 PM – 6 PM): Enjoy exciting games, live music, and a special menu of Halloween-themed food and cocktails. Don't forget to dress up for a chance to win prizes!
Kids' Themed Halloween (October 29, 2 PM – 5 PM): A delightful event for the little ones with a special menu, magic shows, and face painting. Prizes await the best-dressed kids and adults.
Monday Ladies Night – (October 30, 7 PM – 12 AM): A spooktacular night for the ladies featuring the Wheel of Fortune, Halloween-themed cocktails, and food.
Finale (October 31, 7 PM – 12 AM): Bid farewell to Halloween with thrilling games, a best-dressed competition, live music, and DJ sets.
3. 'The Exorcist: Believer' Screening at Roxy Cinemas
For horror enthusiasts, Roxy Cinemas is hosting an exclusive screening of 'The Exorcist: Believer' on Friday the 13th. It's not your typical movie night. Live actors will intensify the horror experience, bringing the movie to life. Two screening options are available, including the XTREME experience on the Middle East's largest cinema screen.
Plus, enjoy spooky treats like Halloween-themed lollies and eerie-sistible burgers. Don't miss the 'meet and scare' with entertainers from Global Village from 8 PM to 9 PM. Limited tickets are available, so book yours now through the Roxy Cinemas app or website.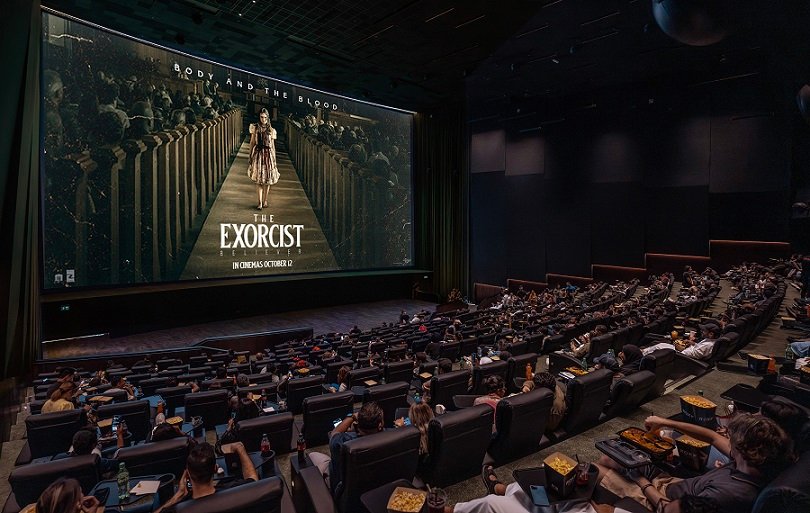 Also read: 4 Exciting Highlights From Dubai's Nightlife And Dining Scene (socialkandura.com)
4. PUBG MOBILE's Haunting Halloween Collaboration with Hysteria
PUBG MOBILE, one of the world's most popular mobile games, has partnered with Hysteria Haunted Attraction to bring the horrors to your screens. In this limited-time in-game event, players can experience the spooky delights of a Halloween-themed extravaganza within the game.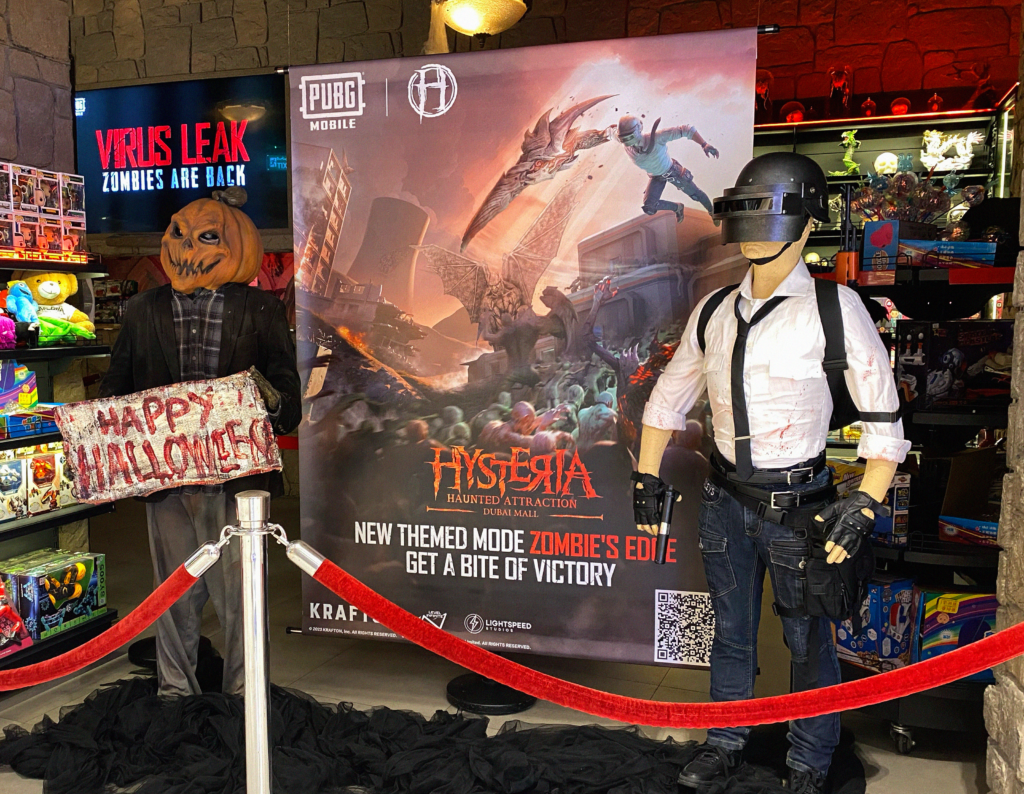 Additionally, players participating in the event will receive a 40% discount on general admission tickets to Hysteria Dubai Mall and exclusive themed skins for their in-game avatars. It's the perfect combination of real-world scares and virtual terror.
5. Spooky Delights Await at Mister Baker
Mister Baker has got some scary-good treats to make your Halloween extra special. Whether you're throwing a party or just want to enjoy some spooky snacks, Mister Baker has got what you need. Their cakes, cupcakes, and treats are available in various sizes and flavors, allowing you to create a spooktacular feast. Visit Mister Baker stores or their website to explore their ghoulishly good treats.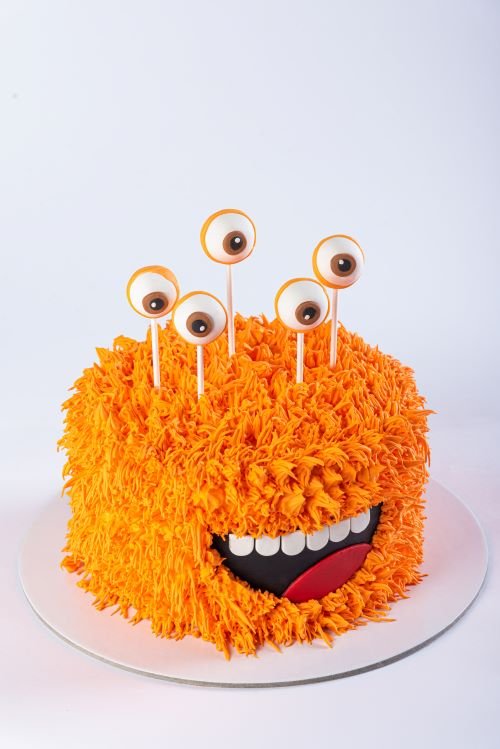 6. Unleash Thrills at IMG Worlds of Adventure Halloween 2023
Month-Long Halloween Celebration: From 1st to 31st October, experience a spine-tingling month of Halloween adventures at IMG Worlds of Adventure.
Festival of Fright: Join DJ Bliss and DJ Bader on October 28th for a night of music and chills at IMG's signature Halloween Bash, the Festival of Fright.
Haunted Cafe: Discover a new addition this year, the Haunted Cafe, offering chilling dishes and eerie decor for a unique dining adventure.
Spookiest Special Activities: Dive into a zombie apocalypse theme, chilling decor, live-roaming zombies, and family-friendly fun for all ages.
Conclude with Ghoulish Delight: Dance to haunting tunes, enjoy Bhangra with a Halloween twist and don't miss the electrifying costume contest.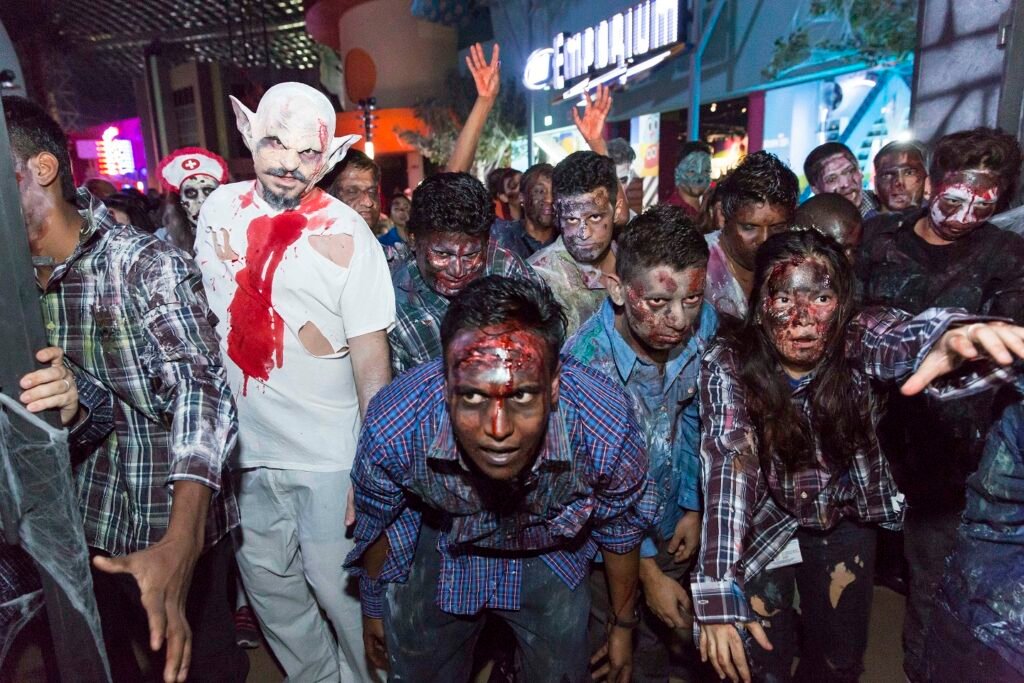 Experience thrills and chills at every turn this Halloween at IMG Worlds of Adventure. Visit IMG Worlds of Adventure
Advertisement

for ticket information and event schedules.
7. Centara Mirage Beach Resort: A Spooktacular Experience
Centara Mirage Beach Resort is all set to celebrate Halloween in style, offering in-house guests an unforgettable and spine-tingling experience from October 28 to October 31.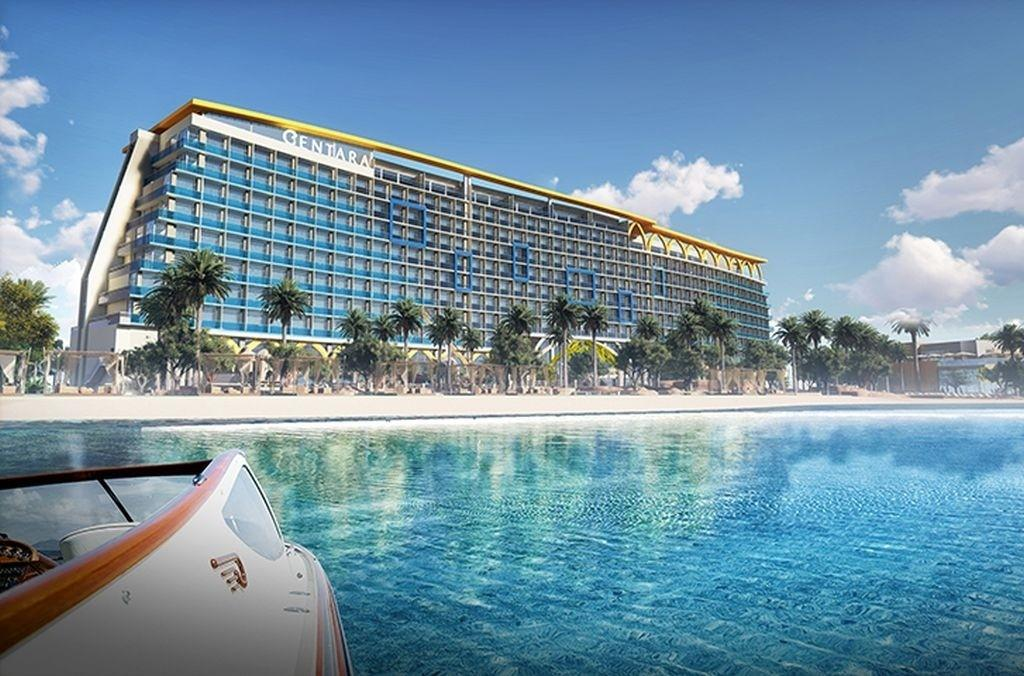 What to Expect:
Mask Making: Get creative with Halloween mask-making.
Spooky Parade: Join the eerie costume parade.
Scary Face Painting: Transform your look with Halloween-themed face painting.
Spooky Kids Discos: Dance the night away at specially-themed disco events.
Mystical Illusionist Shows: Prepare to be amazed by thrilling illusionist performances.
Fire Dance Shows: Witness mesmerizing fire dance performances.
Live DJ: Dance to the tunes of a live DJ.
Price: Halloween-themed activities start from AED 800 onwards, with something for everyone, including aqua aerobics and more.
8. SOON Nobby x True Izakaya: Tokyo-Style Halloween
Join SOON Nobby x True Izakaya for a Tokyo-style Halloween party to remember:
Costume Extravaganza: Dress as your favorite Japanese pop culture character and enjoy an evening of great food, sake, sushi, and DJ tunes.
Prizes for Creativity: The most creative costume wins an AED 1000 voucher and a ticket to the Middle East Film & Comic-Con.
Spine-Tingling Menu: Explore spooky delights like the Black Spider Maki and Charred Pumpkin Udon.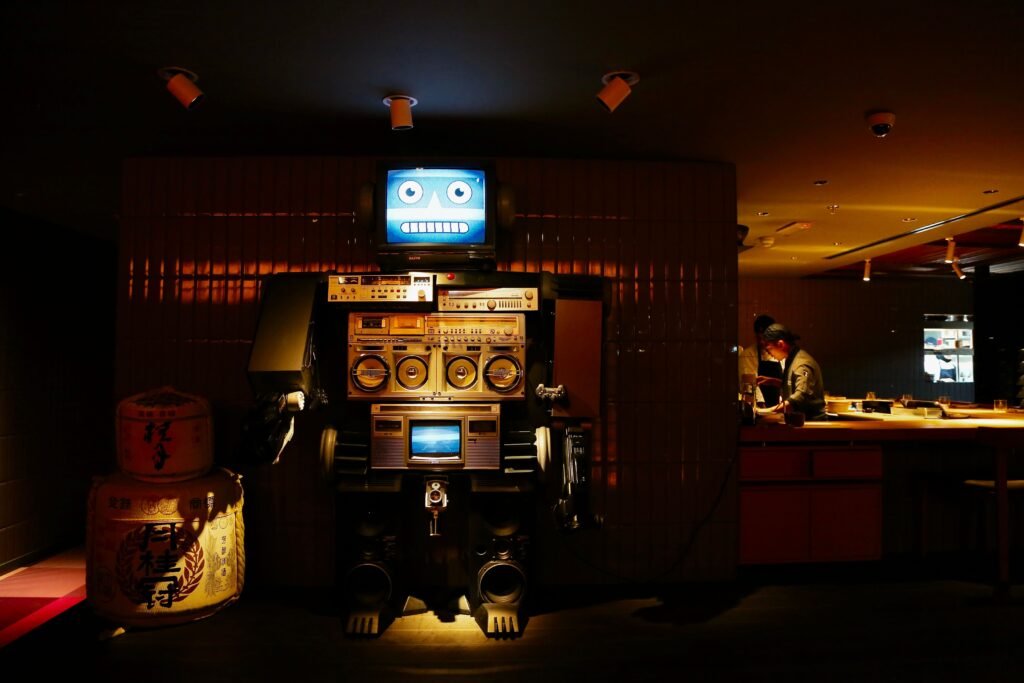 Book your spot on October 27th, 28th (8 pm to 11 pm), or the 31st (7 pm to 10 pm). Contact +971 55 434 0575 or email reservation@soondxb.com to reserve your place for a uniquely Tokyo-inspired Halloween celebration.
9. Rixos Bab Al Bahr: A Family Halloween Extravaganza
Join Rixos Bab Al Bahr for a spooktacular Halloween:
Delicious Dinner: Feast on a sinisterly delicious Halloween-themed dinner buffet at Seven Heights, featuring ghoulish delights that will set your taste buds dancing with delight.
Enchanting Kids' Program: For the little monsters and witches, the Rixy Kids Club offers a spellbinding horrific-themed program, including a captivating children's show and a dazzling dance performance with favorite characters.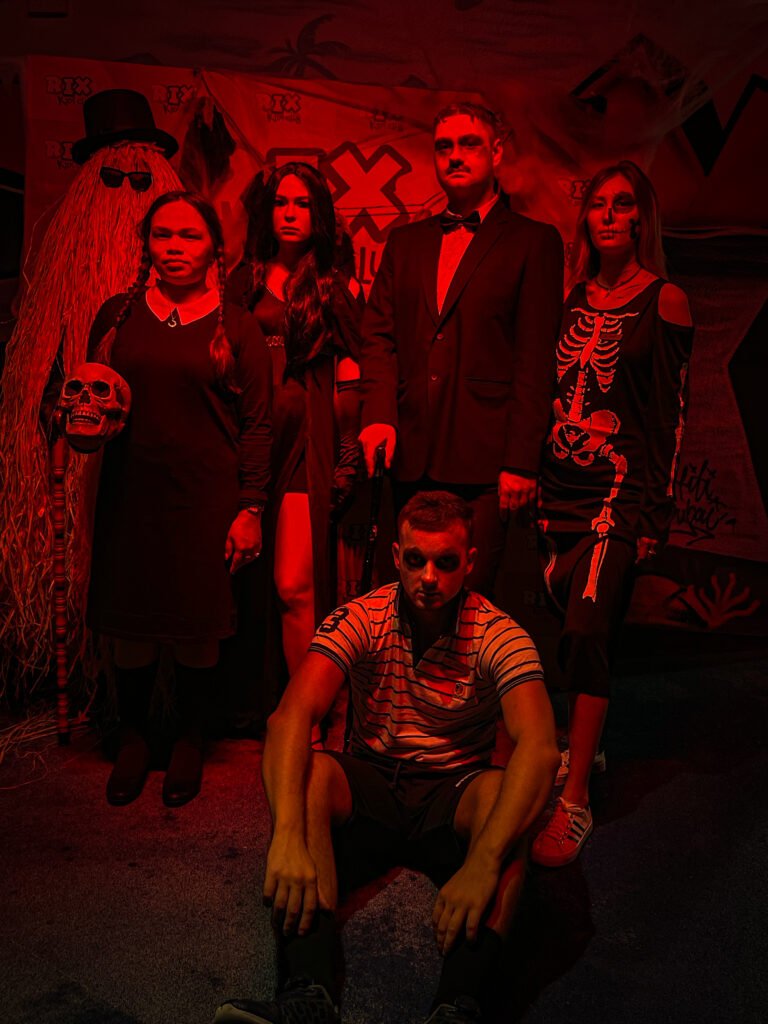 Get ready for a night filled with spooky surprises and thrilling entertainment. Book your experience by contacting the hotel directly at +971 7 202 0000 or via email at reservation.rak@rixos.com. Don't miss this family-friendly celebration.
10. Hilton Ras Al Khaimah Beach Resort: Family-Friendly Halloween Fun
Hilton Ras Al Khaimah Beach Resort has prepared a Spooky experience for families and little ones:
Skeleton Fun and Eerie Face Painting: Enjoy skele-fun games, a zombie disco, and expert face painters who can transform your little ones into spooky characters. Plus, let their creativity shine by decorating their own witch or wizard hat.
Trick-or-Treating Adventure: Children can put on their costumes and embark on a magical trick-or-treating adventure throughout the hotel, filled with jack-o'-lanterns, Halloween attire, and sweet surprises.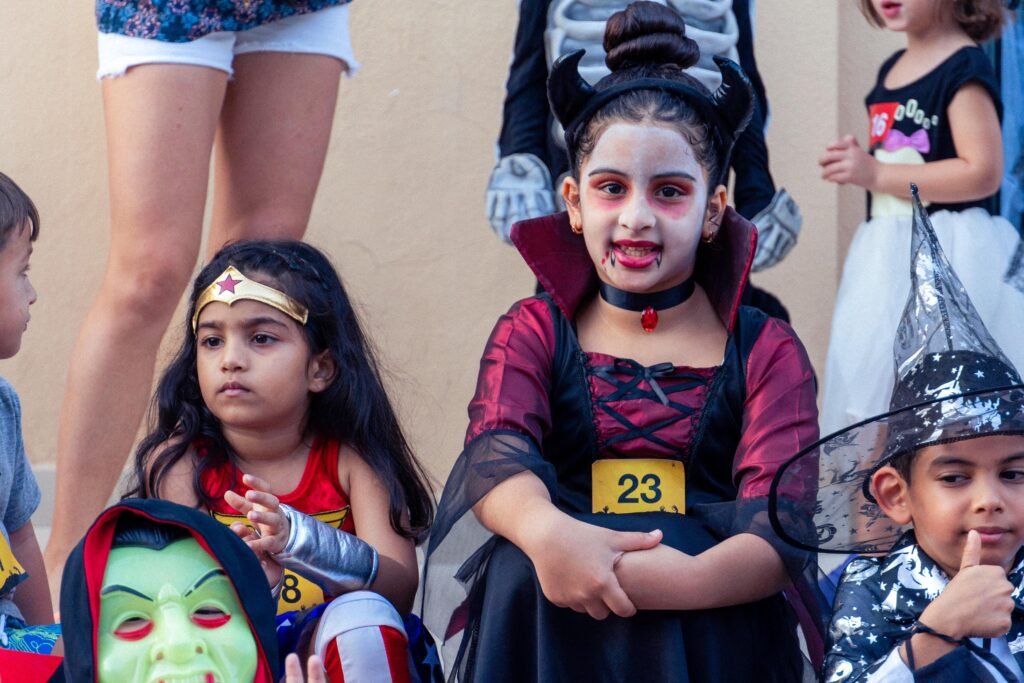 For a spook-tacular stay, reserve your package on the Hilton Ras Al Khaimah Beach Resort website. For more information, contact +971 56 548 0320 or email Ashwini.franco@hilton.com. Don't miss this memorable Halloween celebration for the little ones!
11. Wild Wadi Waterpark™: A Spooktacular Halloween Weekend for Kids
Wild Wadi Waterpark™ is making Halloween unforgettable for its young guests with a lineup of fun and spooky activities:
Saturday, October 28th – Face Painting, Pumpkin Painting, and Carnival Games: Families can enjoy face painting with fun themes, let creativity flow while decorating pumpkins, and test their skills with carnival games like 'Frankenstein Needs a Brain Toss' and 'Pumpkin Toss.'
Sunday, October 29th – Face Painting and Trick or Treat: Talented artists will transform children into their favorite characters or creatures through face painting. Plus, get ready for a delightful "Trick or Treat" with 200 small bags filled with candy for the little ones.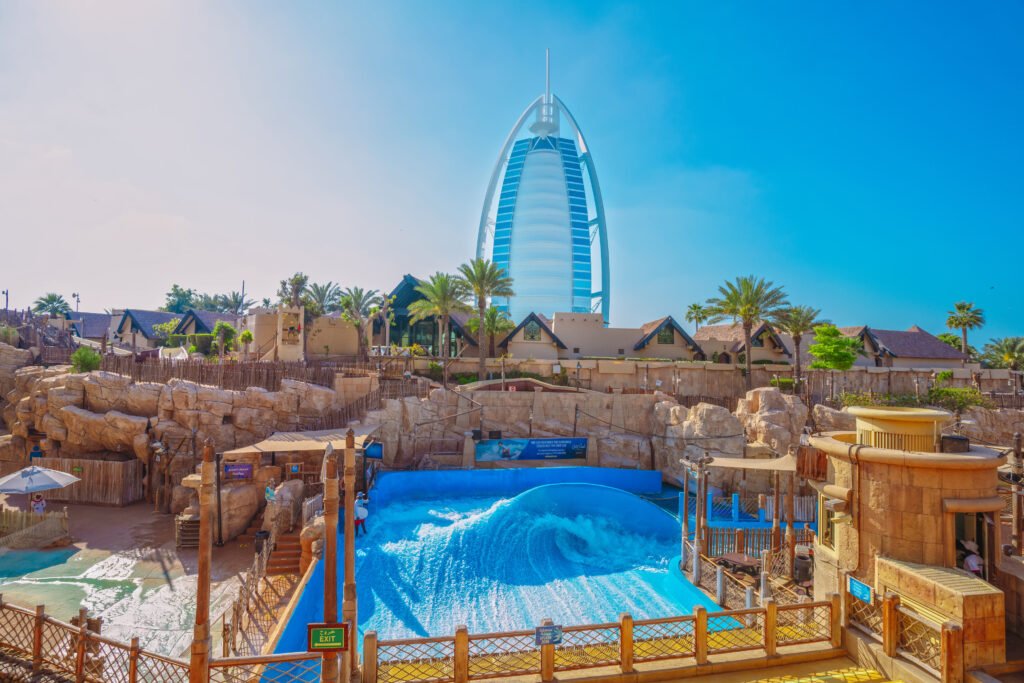 Don't miss out on this spooktacular Halloween weekend for kids at Wild Wadi Waterpark™! 🎃🍬
Dubai's Halloween season is bursting with thrilling entertainment and family-friendly adventures. Whether you prefer live shows, chilling cinema experiences, delightful family outings, or indulging in spooky treats, there's something for everyone. Don't miss out on these unforgettable events that will make your October in Dubai truly spooktacular!
Advertisement