The first-of-its-kind chocolate factory for chocolate enthusiasts is now open in Dubai's Alserkal Avenue. Get set to discover the art of chocolate making in every form. Ganache Chocolatier, the home-grown artisanal chocolatier celebrating the craftsmanship and wonder of hand-crafted chocolates, has opened its doors in Alserkal Avenue.
Presenting an eclectic and premium assortment of quality chocolates that are affordable, these chocolates are handmade with the finest ingredients sourced from Switzerland, Belgium and France. And, the best part is that there's something for everyone, satisfying cravings for all palates.
Also Read: UAE's First Farm-To-Table Chocolate Factory Is Now Open & We're Drooling
With a first-of-its-kind chocolate factory right in the centre of Ganache Chocolatier, guests can now observe and get a first-hand experience of artisan chocolate-making. The facility also houses a unique gift wrapping and customisation station, enabling guests to create their own chocolate boxes for their loved ones for every occasion.
On the launch, Mouza Alabbar, co-founder of ANOTHER, Alabbar Enterprises and visionary of Ganache Chocolatier, said: "We are deeply proud of our homegrown roots behind this concept. From the handmade crafted chocolates to the in-house factory & the chocolatier chefs, our creations are 100% homegrown in all its true meaning.
He further added that Ganache chocolate variety has something for everyone, whether you are a fan of classic silky ganache or nut flavored bites. The chocolate collection features over 100+ flavors with quality in every layer.
Decadent velvety caramels, nutty pralines with nuts sourced from internationally renowned brand, Carpo, and a wide selection of nostalgic flavours inspired by the region, Ganache Chocolatier's bespoke chocolates come in different forms and designs in over 100 varieties. Evoking vivid flavor profiles, each piece oozes richness with every bite as you embark on a journey of indulgence layered around natural ingredients with refined aromas.
Also Read: This Japanese Cafe In Dubai Serves The Prettiest Lattes & Smoothies Ever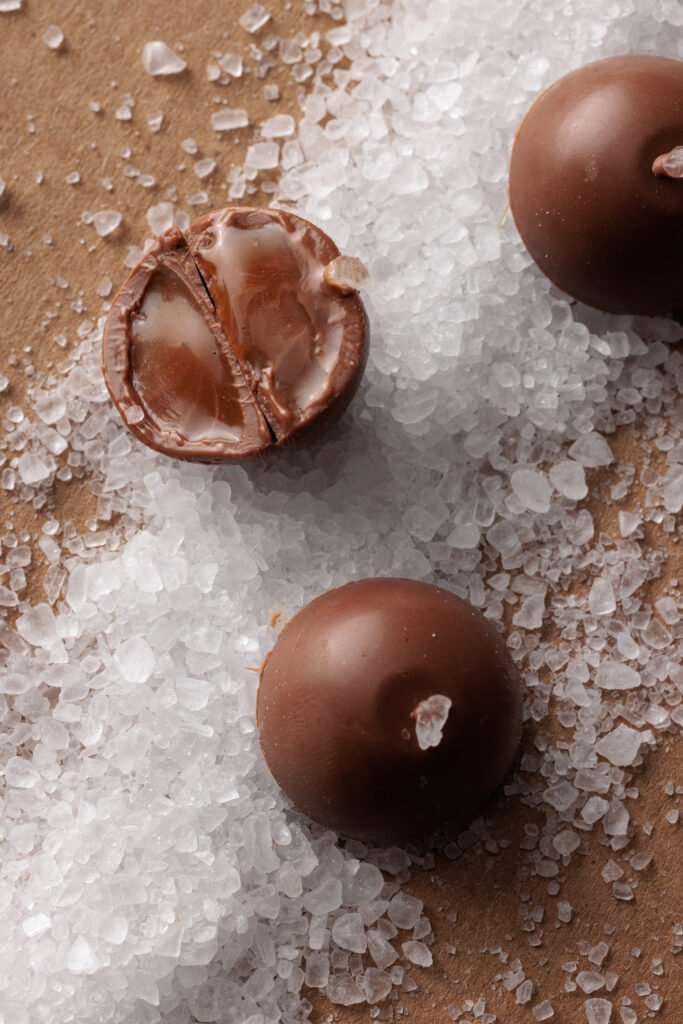 From milk chocolates to dark and white offerings, each one is a bite to remember. From hazelnut, almond, and pistachio bars to delectable bonbons in dark, white, and milk cocoa, Ganache Chocolatier's flavourful bites are a blissful delight for the senses. Rose Dulce, a floral flavoured treat, mandarin jelly's divine taste, dark orange's richness, the exquisite sweetness of date marmalade, to glazed confections and wafers, each piece is an experience with its own story.
Ganache Chocolatier's artistic pieces makes it the perfect fit for everyone and for every craving. The space is designed as an unraveling experience of movement through architectural curves where the physical experience in the space is just as powerful as the culinary experience. The design of the venue therefore combines flow, layering, and leveling and takes inspiration from the colours of chocolate, exuding comfort and warmth.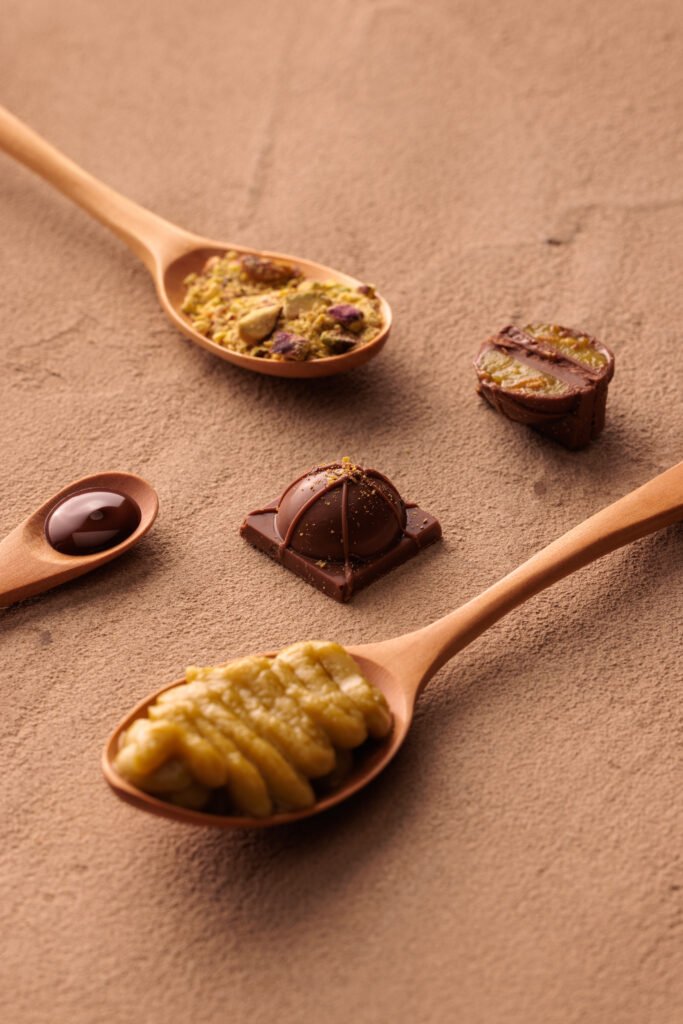 Focused on creating a specific color palette to the space while extracting inspiration from the colors of chocolate, the experiential journey flows into different hues of the rich chocolate layering, and graduating from a rough to a softer texture, thanks to Ghida Chehab, from Studio Baab, who incorporated natural materials to create a cluster of experiences.
Behind the cocoa creations lies the chef chocolatier, Hassan Salam, formally educated in the culinary art of chocolate and pastry making from Ecole Du Grand Chocolat Valrhona and has worked his way through several distinguished venues that have led him to Ganache Chocolatier.