The city of gold, takes its love for bling to another level. When in Dubai expect not just to shop gold, but also EAT gold. Yes, from gold tea to gold burger, and a whole thali, the city boasts an exclusive range of gold dishes. And now, we've discovered yet another addition to this golden list. Giving a grand makeover to the humble waffle, Dubai's Stroop King has launched a 24-karat edible waffle priced at AED 200.
What shot to fame as a humble yet ever-so-tasty Dutch street food snack, has now undergone a super-luxurious treatment, thanks to premium posh ingredients and an edible gold leaf finish. The luxury dish is available every Saturday and Sunday at the Ripe Market Academy Park.
Besides, the brain behind the creation, Jermain and Lois Blankenstein will also be hosting an exclusive sneak preview on March 1 with a kiosk in the Roxy Cinemas, at Dubai Hills Mall.
Advertisement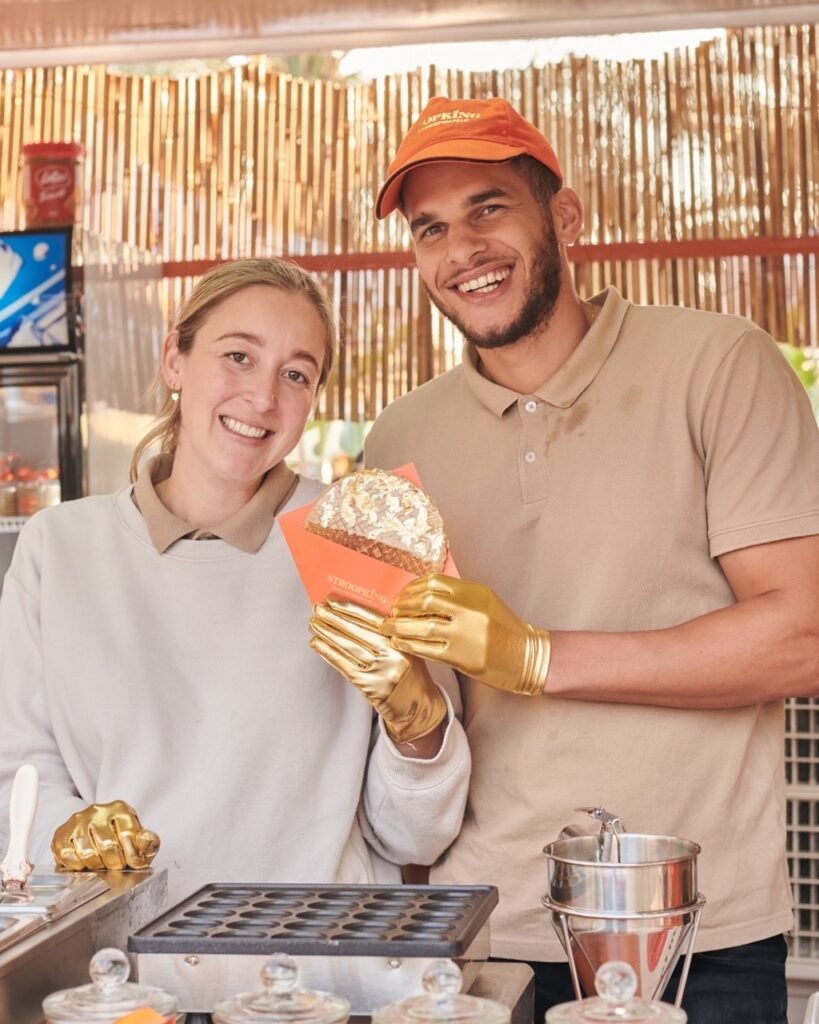 Gold waffles aside, the store also whips out a whole lot of other toppings. Try the troopwafels with a spread of white chocolate and a sprinkling of slivered pistachio, or opt for the irresistible one with a generous spread of creamy Nutella!
There's also the M&M stroopwafels, in case you want to bite into something sweet, crunchy and chocolatey.
And, Jermain and Lois Blankenstein are also doing their bit for Turkey and Syria by donating 25% of the proceedings to the victims. How amazing!
Advertisement