Dubai is filled with a host of things for residents and tourists to enjoy. And now, there's a cool, new addition to this list. The world's biggest mall- Dubai Mall is just about to get more crowded, thanks to its recent addition. The mall is now home to a brand-new 'China Town', featuring a huge food hall, a large spa and so much more. Read on for all the deets!
Indulge in a unique shopping and leisure experience in the world's most visited mall. Located on the first floor opposite the Dubai Ice Rink with direct access to Address Fountain Views, Dubai Mall's China Town promises an authentic oriental experience. Visitors can step into an authentic Asian experience right here in Dubai. From the architecture, to the fabrics, and the hues incorporated, you'll get a piece of real Chinatown in every slice.
Like most other China Towns, this one too has a traditional golden dragon statue on one end, opposite which you'll spot a a large panda- perfect to pose with. Instagram junkies can spot plenty of photo opportunities when here. There's a hallway of neon lights as well as another spot filled with traditional Chinese lanterns- so, be prepared to spam your gram.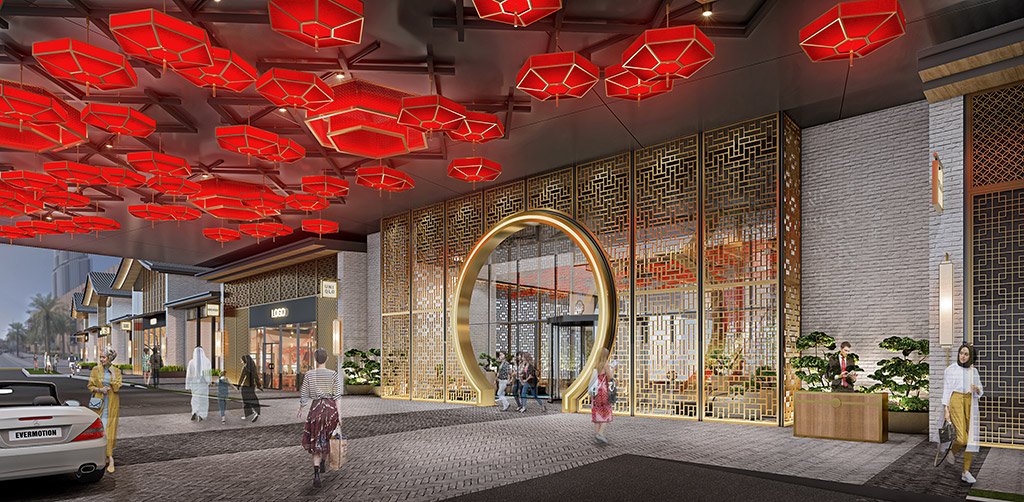 What can you eat at dubai mall's china town?
Well, a visit to China Town would be incomplete without savouring the incredible Chinese food that's on offer. Foodies can hop around a huge food court, flooded with restaurants serving lip-smacking Chinese food. Go on a culinary journey to China and savour it all from classic dim sums to spicy Sichuan cuisine. China Town currently has eight food and beverage spots, ready to serve you. Eight more are on the way!
The tuck shops are perfect for a quick grab after shopping around the place. From piping hot bao buns, to crispy spring rolls, sumptuous hot pot, and savoury dumplings- you'll find them all here.
The list of restaurants currently open include:
Golden Joy Express
Haidilao
Hawker Chan
KOI Thé
Lanzhou Beef Noodle
Nine Squares Restaurant
Starbucks
Sushi Joy Express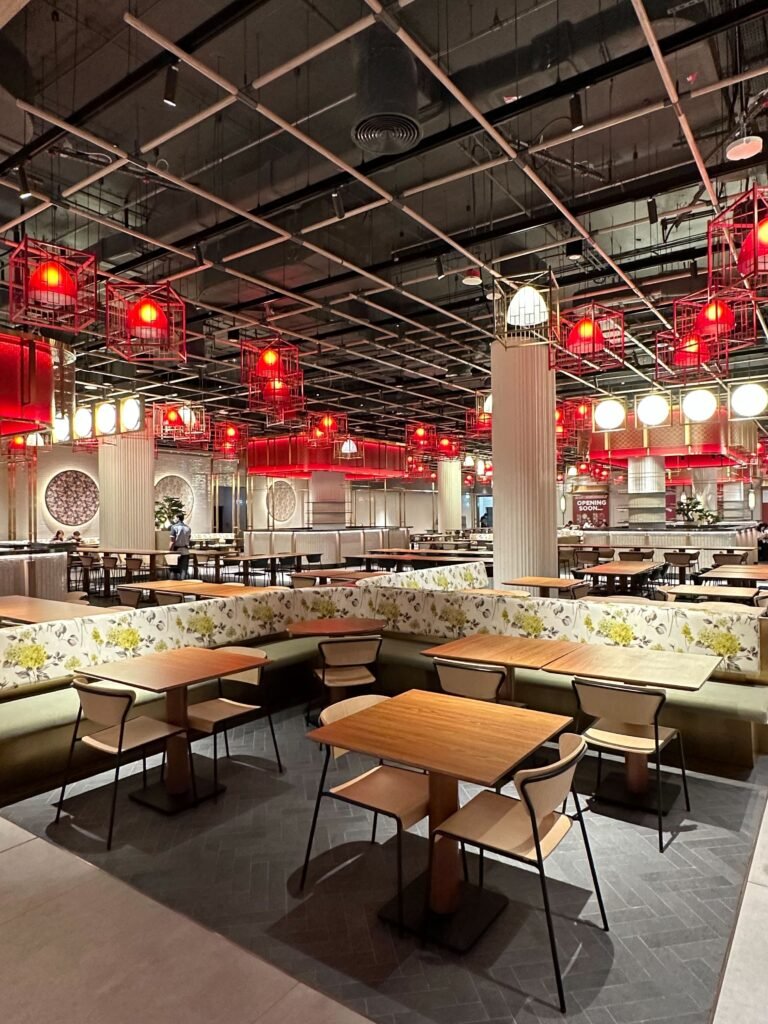 Where can you Shop at dubai mall's china town?
Chinatowns are typically a shopper's paradise and the one in Dubai Mall is no less. From clothes to accessories, and electronics – shopaholics are sure to find it all under one roof. At present, Xiaomi and art gallery ftNFT are the two places you can shop when here. However, many more will open up very soon.
What else can you do at dubai mall's china town?
Apart from eating and shopping to your heart's content, visitors can also enjoy a rejuvenation session at the mall. Yinyang Massage centre is the perfect place if you wish to call it a day and unwind. The spa follows the principles of traditional Chinese medicine, letting you unwind and relax in complete complete harmony.
In a nut-shell, Dubai Mall's China Town is one place you must visit if you wish to explore the Chinese culture. So, when are you going?