Dubai, UAE – Get ready for the musical event of the year as Elrow Dubai XXL prepares to make a triumphant return to the Middle East with its colossal outdoor festival on Saturday, April 23, 2024. Renowned globally for its techno and house music extravaganzas, Elrow promises an unforgettable experience for the anticipated 12,000 attendees.
Securing Your Spot: Pre-Sale Tickets Now Available on Elrow Dubai Website
Die-hard fans can secure their front-row access by signing up for exclusive pre-sale tickets on the official Elrow Dubai website. While ticket prices are yet to be disclosed, last year's day festival was a steal at Dhs300. Don't miss out on the chance to be part of the musical madness; reserve your spot today.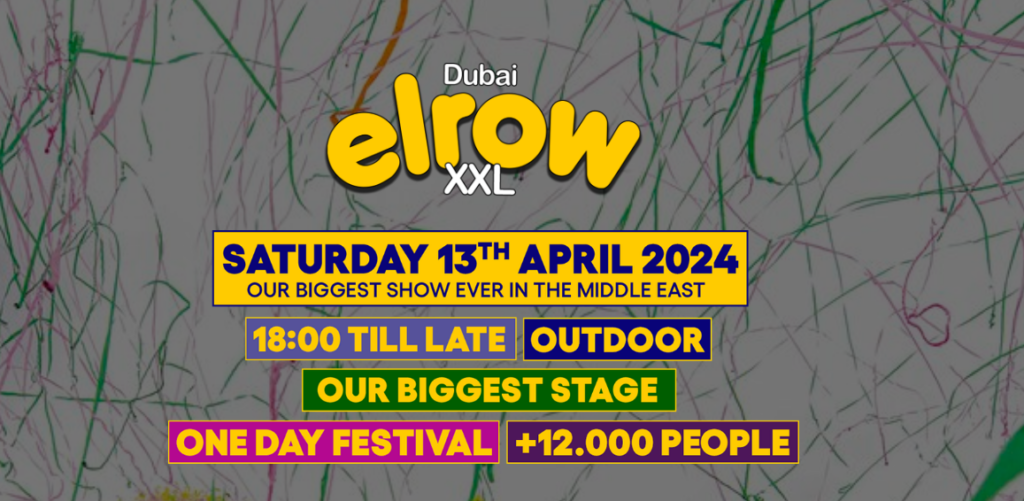 Also read: Dubai's Dazzling December: 3 Enchanting Chr istmas Tree Lighting Events To Ignite The Festive Spirit
Advertisement

Unveiling the Lineup: Stay Tuned for Star-Studded Revelations
The buzz around Elrow Dubai XXL is not just about the venue but also the star-studded lineup that is yet to be revealed. Last year's event featured stellar performances by Idris Elba, Sonny Fodera, Armand Van Helden, and Wade. Stay tuned to Time Out Dubai for the exclusive announcement of the 2024 lineup that promises to elevate the musical experience to new heights.
The Return of the Rowmudas Triangle: A Stage Like Never Before
Elrow Dubai XXL is renowned for pushing boundaries, and last year's event brought the iconic Rowmudas Triangle stage to Dubai. A staggering 60 meters of pure madness, this stage is set to return, promising to blow minds and surpass all expectations. The official Elrow newsletter teased, "This time we come with all our madness and new surprises."
Also read: Things To Do This Week: Unmissable Events And Offers At These 11 Places!
Mystery Unfolds: The Venue for 2024 Edition Yet to be Unveiled
While the location for the 2024 edition remains shrouded in mystery, last year's festivities unfolded at the Dubai Design District (d3). The anticipation surrounding the undisclosed venue only adds to the excitement, leaving attendees eager to discover the backdrop for what promises to be another unforgettable Elrow experience.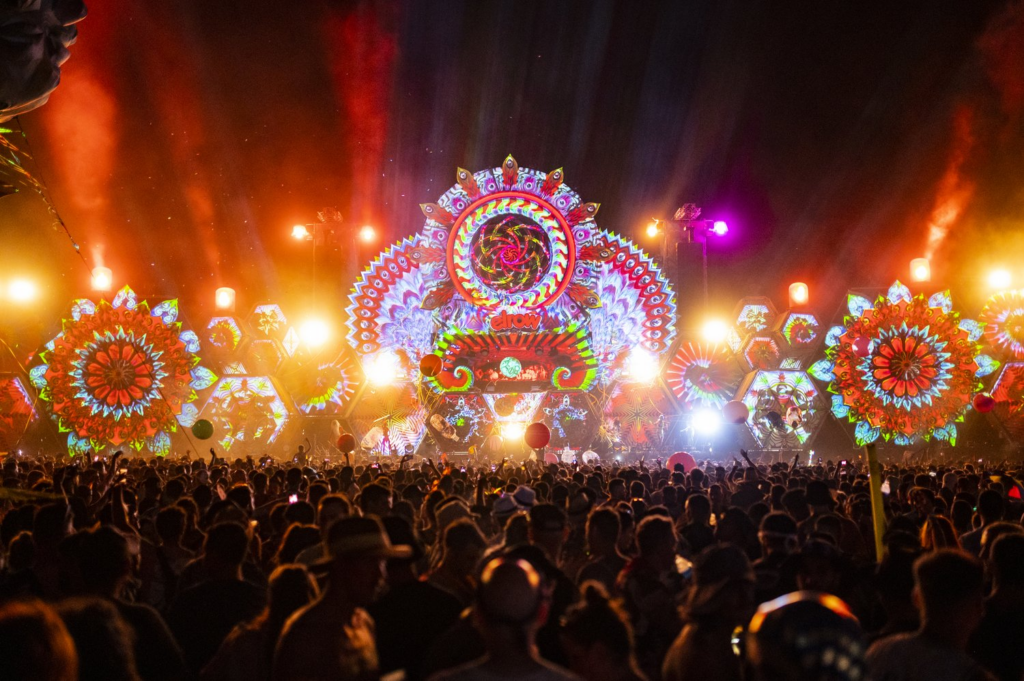 Also read: UAE National Day: Your Checklist Of 6 Exciting Things To Do For A Memorable Weekend
Get Ready for Elrow Dubai XXL: Plan Your Musical Extravaganza Now
As the countdown to Elrow Dubai XXL begins, fans are urged to keep a close eye on updates from Elrow Dubai for ticket prices and venue announcements. With the global reputation of Elrow and the success of previous editions, securing tickets early is advised.
Elrow Dubai XXL's return in 2024 promises a day of unparalleled musical euphoria in an expansive outdoor setting. With a focus on Elrow Dubai XXL, this article provides a comprehensive guide for fans, from securing pre-sale tickets to anticipating the star-studded lineup and the grandeur of the Rowmudas Triangle stage. Don't miss out on what is sure to be a highlight on Dubai's entertainment calendar!
Advertisement