As UAE embraces the festive spirit of the UAE's 52nd National Day, the city offers a diverse range of experiences to make your long weekend memorable. From cultural performances and culinary delights to spectacular fireworks, here's details on what you can do over this long weekend to celebrate the national day:
1. UAE National Day Celebrations at Deerfields Mall (December 1st – 3rd):
In honor of the UAE National Day, Deerfields Mall is set to host the renowned "Shabyiat Al Cartoon" stage show from December 1st to December 3rd. This engaging performance features beloved characters, promising families a delightful experience while portraying Arab lives and traditions humorously.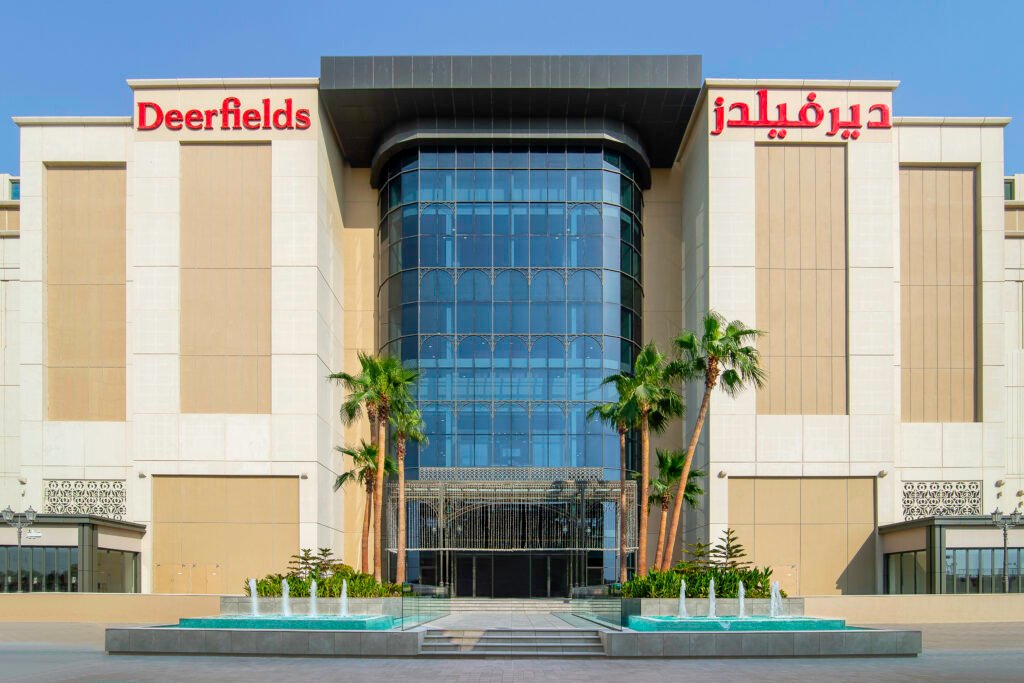 Also read: Zara At Mall Of The Emirates Unveils World's First Zara Café After Renovations
Adding to the festivities, the Alayalah dancers will enchant visitors with their lively and authentic performances throughout the mall, both indoors and outdoors.
2. Feast Like Royalty at Punjab Grill (December 1st – 3rd):
Indulge in the culinary delights of Punjab Grill this UAE National Day. From December 1st to 3rd, Punjab Grill is offering a special National Day menu featuring a Chicken Tikka Sampler and a uniquely crafted Milk Cake in hues of the UAE flag colors. Priced at just AED 52 each for the celebration, these dishes are a steal.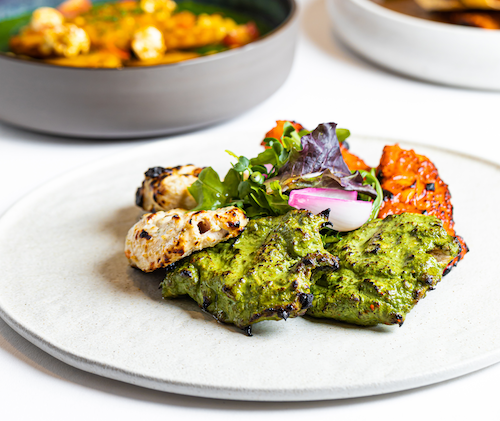 Also read: A Modern Approach: Schengen Visa Process Goes Online For Convenience, All You Need To Know!
For a taste of luxury, visit Punjab Grill at The Ritz-Carlton Grand Canal in Abu Dhabi or Anantara Hotel in Downtown Dubai. For reservations, contact +971 2 449 9839 (Abu Dhabi) or +971 50 194 1107 (Dubai).
3. Ultimate National Day Weekend Offer at Hilton Ras Al Khaimah Beach Resort:
For those seeking a luxurious escape, Hilton Ras Al Khaimah Beach Resort presents a special room rate starting at AED 1050 in honor of the UAE National Day. This offer includes access to world-class facilities, dining options, spa services, and a private beach.
Also read: Dubai's RTA Introduces Optimized Bus Routes For Faster Commutes, Here Are The Details!
Families can enjoy a wide range of activities catering to all age groups, including kids' clubs and exciting water sports. The resort is also pet-friendly, ensuring furry family members are welcome to join in the celebrations.
To secure your UAE National Day weekend plans at this exclusive rate, book now by contacting +971 7 228 8844 or emailing reservations_rakresort@hilton.com.
4. 20 Percent Off at Pepe's Piri Piri (December 1st – 3rd):
Indulge your taste buds at Pepe's Piri Piri, the flamed grilled chicken restaurant, offering a special 20 percent discount in celebration of the UAE National Day. This exciting offer is available at their City Walk Boulevard (Building 10) and Motor City (Foxhill 5 Uptown) locations. Don't miss out on this delectable deal, valid only on Friday, December 1st, Saturday, December 2nd, and Sunday, December 3rd.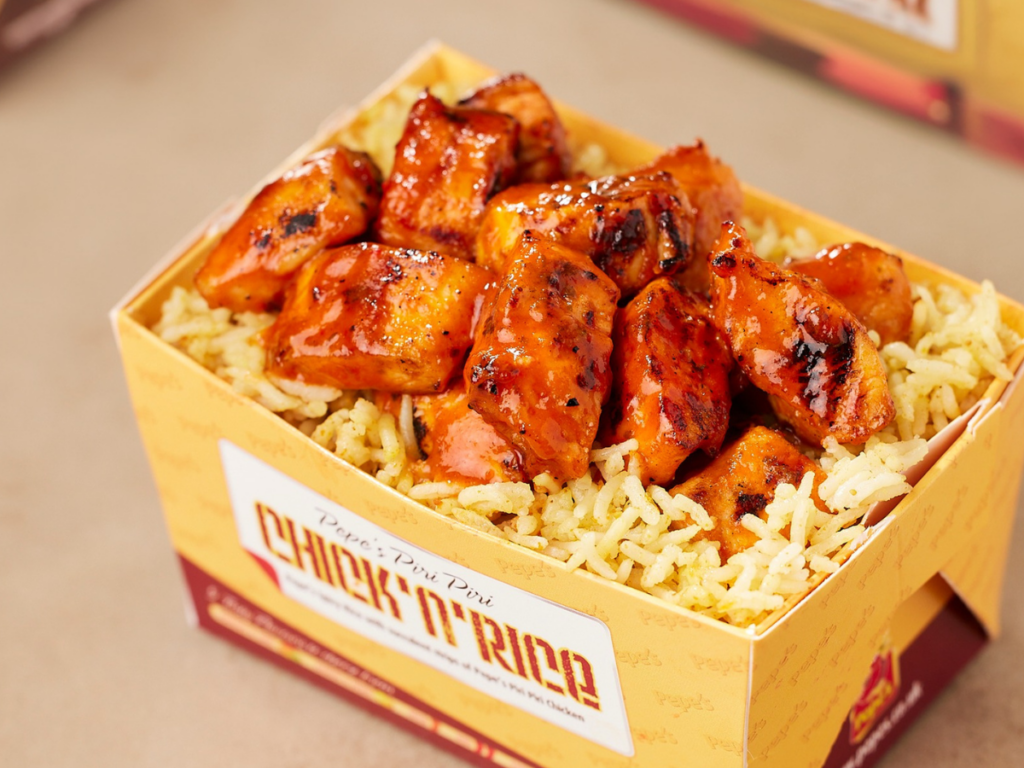 5. Global Village's UAE Union Day celebration
Global Village, the region's leading multicultural family destination, is hosting vibrant celebrations for the 52nd UAE Union Day until December 3rd, 2023. Here's a snapshot of the festivities:
Entertainment Highlights:

Exclusive operetta "UAE's Vision" at the Main Stage from December 1st to 3rd.
Cultural shows like Yola and Ayyala across the park.

Interactive Experiences:

Pop-up kiosks with henna art, themed-attire photo booth, and falcon interactions.
Unique UAE Union Day souvenirs at pavilions.

Culinary Delights:

Authentic Emirati cuisine at traditional eateries.

Artistic Decor:

Global Village adorned in UAE flag colors.
Themed installations around Mini World.
As Global Village transforms into a hub of cultural festivities, families can enjoy unity-themed performances, interactive experiences, and delectable cuisine.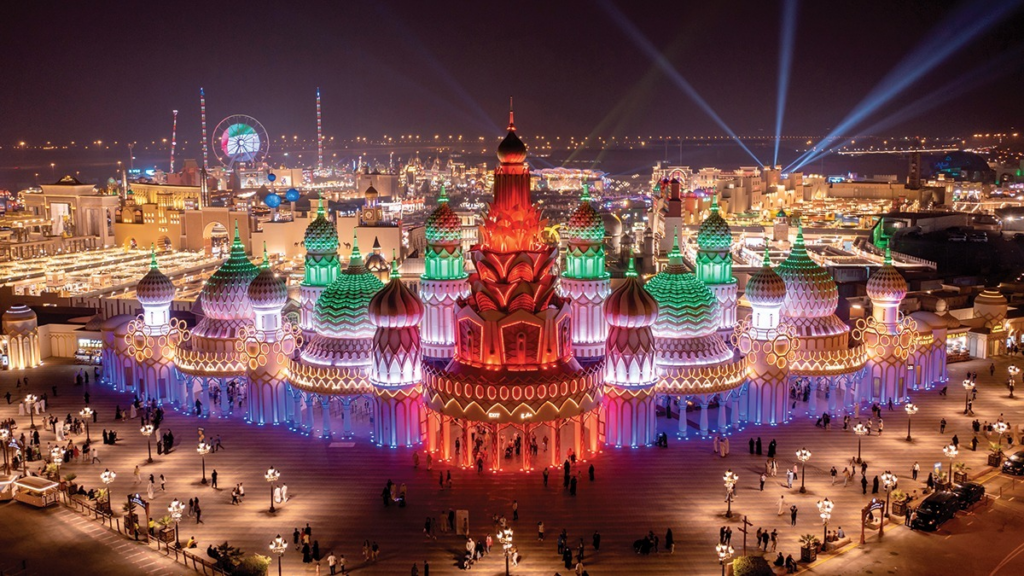 6. Fireworks Show at Bluewaters Island (December 1st – 3rd):
Celebrate UAE National Day with a dazzling fireworks display at Bluewaters Island on Saturday, December 2nd, at 9 pm. The festivities extend throughout the weekend with roaming entertainment. Head to Bluewaters for a breathtaking visual spectacle that captures the essence of the UAE National Day. This event is free, making it an accessible and stunning celebration for all.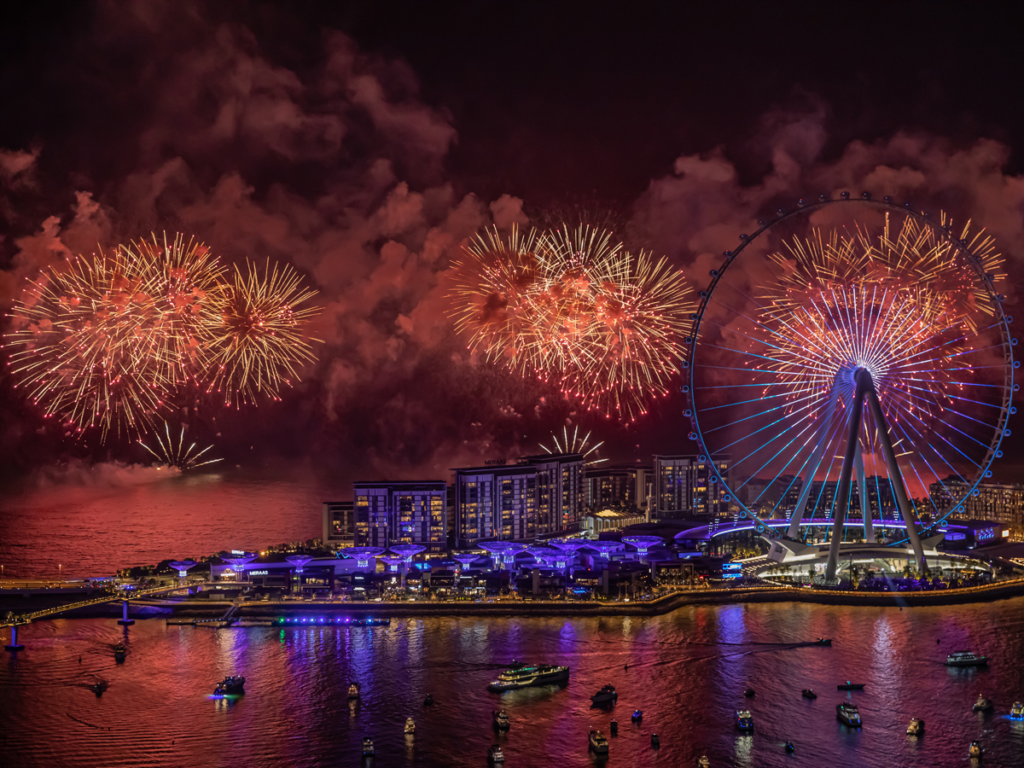 7. Celebrate UAE Union Day with Nature's Harmony at The Green Planet Dubai
The Green Planet™ Dubai invites residents and visitors to embrace the 52nd UAE Union Day at its 'Nature Park' from December 1st to 3rd. Aligned with the 'Year of Sustainability,' children can participate in a seed planting activity themed 'Today for Tomorrow,' fostering environmental awareness.
Guests can enjoy nature-themed henna art, arts and crafts sessions, and capture moments with friendly animal mascots. The biodome and Nature Park will be adorned with UAE flags, creating a festive ambiance. Foodies can savor an Arabic mix-sharing platter for two.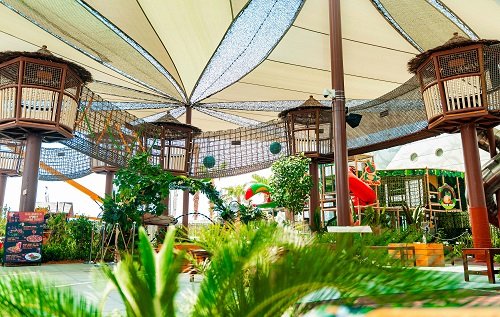 Explore the Nature Park's botanical gardens, treehouse trail, skyline walks, and animatronic bugs. AED 69 gets you a Nature Park Day Pass, while AED 175 grants access to both the indoor rainforest and the Nature Park. For more information, visit The Green Planet Dubai.
8. Ignite Your Child's Imagination: Free Preview at Gymboree's New Springs Souk Location
In the heart of Dubai, Gymboree, the globally recognized pioneer in early learning and play centers, is making waves with its latest wonderland at Springs Souk Dubai. This National Day, Gymboree extends a warm invitation to families for a free preview on December 1st and 2nd, offering a perfect treat for the extended weekend.
Gymboree Play & Music, with over 700 locations in 40 countries, unveils its second location at the bustling Springs Souk Dubai in November. More than just a play area, this vibrant hub promises thrilling adventures, lifelong friendships, and a passion for exploration with the captivating 'Gymbo Around the World' escapades.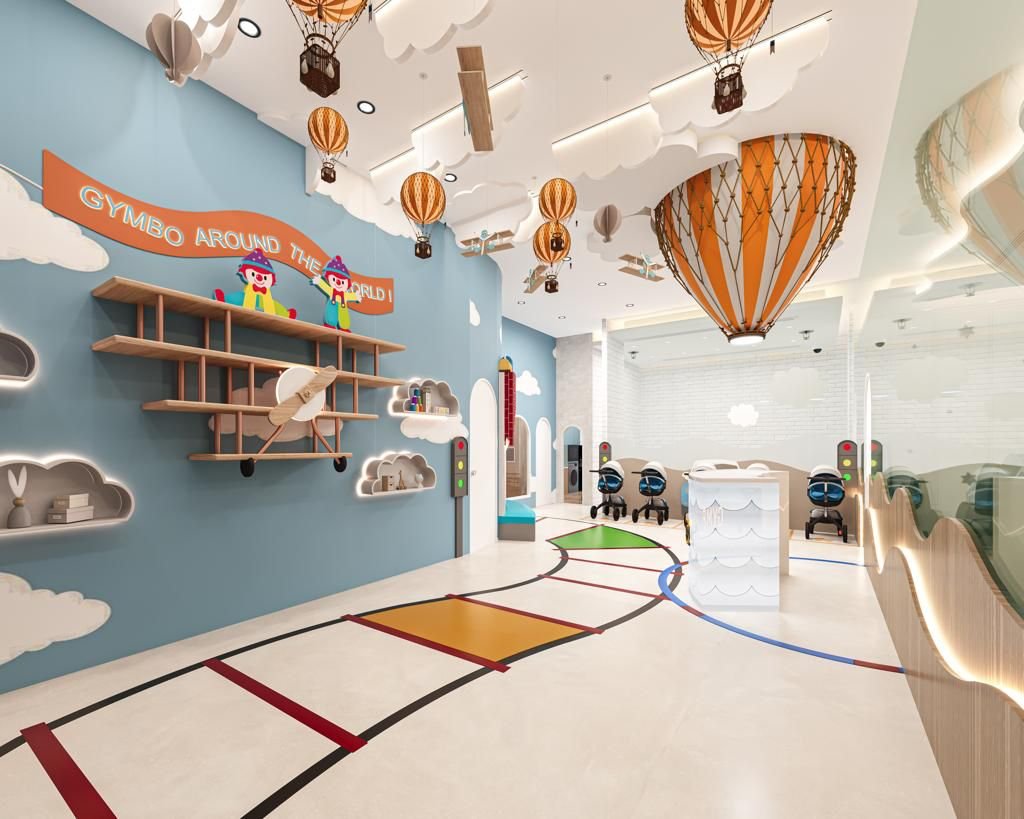 Decked out in an awe-inspiring travel theme adorned with planes, hot air balloons, and other exciting elements, this early learning center transports little ones to a world of endless possibilities.
Early birds are in for a treat, as Gymboree offers a fabulous 10% discount upon registration. Joining the Gymboree community during this special preview is a golden opportunity to give your child the best start in life.
Advertisement

Price: Free of Cost | Location: Springs Souk Dubai | Registrations: +971 050 205 4942 or info@gymboreeclasses.ae
More Information: Gymboree Springs Souk Dubai
9. Dubai Parks™ and Resorts: UAE 52nd Union Day Celebrations Highlights
Dubai Parks™ and Resorts, the Middle East's largest theme park destination, is set to dazzle visitors from December 1st to 3rd, 2023, in celebration of UAE's 52nd Union Day. Here's a snapshot of the key attractions:
1. RIVERLAND™ Dubai:
Dazzling laser show at 7:30 PM, 8:30 PM, and 9:30 PM.
'Dino Mania' show featuring animatronic dinosaurs at 9:00 PM.
Unlimited live barbecue at Al Mashowa Restaurant for AED 99.
2. MOTIONGATE™ Dubai:
Live shows, dance performances, and global cuisine offerings.
29 rides and attractions across Hollywood-inspired zones.
3. LEGOLAND ® Dubai Theme Park:
'Sustainability Build' and 'UAE Union Day Scavenger Hunt.'
LEGO ® UAE Salute Model and BRICKS BRUNCH at LEGOLAND ® Hotel.
4. Lapita™ Hotel:
Flag decorations, live performances by Shaabiat Al Cartoon.
Arabian Nights-themed buffet on December 1st and 2nd.
As UAE's 52nd Union Day approaches, Dubai Parks™ and Resorts promises an exceptional experience.

10. Roxy Cinemas' Union Day Movie Special
Celebrate the UAE's 52nd Union Day with Roxy Cinemas' exclusive offer from December 2nd to 4th:
Exclusive AED 52 Package:

Enjoy a Silver viewing experience movie ticket and medium popcorn for just AED 52.

Limited Time and Locations:

Available exclusively at Roxy Cinemas' Dubai Hills Mall, City Walk, and The Beach locations from December 2nd to 4th.

How to Get it:

Use promo code 'UNION52' on Roxy Cinemas' website, app, or self-service kiosks.

Movie Line-up:

Catch English releases like Ridley Scott's Napoleon and Disney Animation Studios' Wish.
Bollywood fans, don't miss the biographical war drama Sam Bahadur and the action thriller film Animal.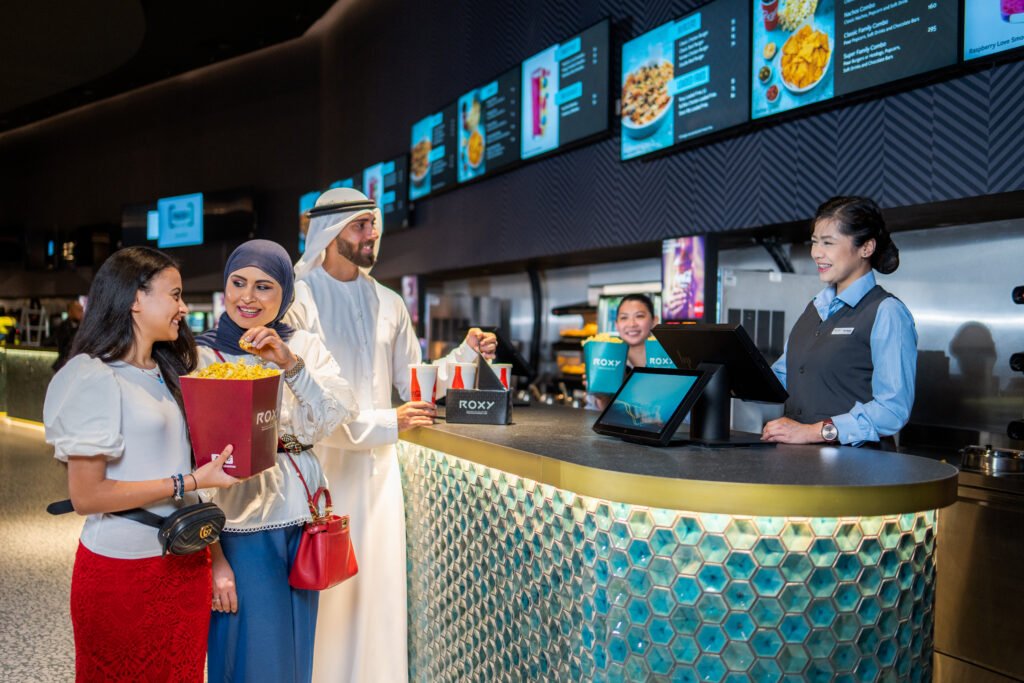 Celebrate Union Day with a cinematic treat – book your tickets and popcorn now!
11. Deira Enrichment Project: UAE Union Day Joy
Until December 3rd, the Deira Enrichment Project (DEP) invites all to celebrate the 52nd UAE Union Day with excitement. Spend a minimum of AED 30 for a chance to win AED 50,000 in vouchers across two categories: Delightful Wins for dining experiences (AED 15,000) and Dazzling Wins for jewelry (up to AED 35,000).
Winners, announced digitally on December 4th, can explore DEP's districts, including Sherina Plaza, Osha Plaza, One Deira, Shamma Plaza, and Moza Plaza, offering diverse shopping and dining experiences.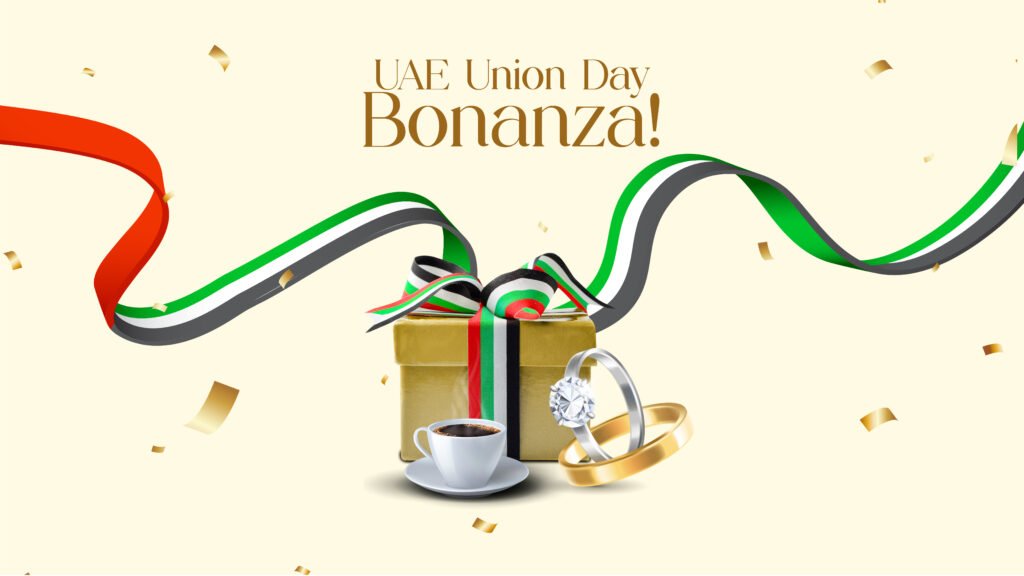 Discover more at www.deiraenrichmentproject.com and make this UAE Union Day memorable with DEP.
12. IGP's National Day Luxe: Gift Hampers and Floral Elegance
Celebrate UAE National Day in style with IGP's curated collection of opulent gift hampers and elegant floral arrangements. Each offering is crafted to bring joy and luxury to your celebrations.
Offers:
Luxe And Love Hamper
Opulent mix of nuts and chocolates with fresh Peruvian lilies and roses.
Price: AED 425
Sparkling Gift Hamper
Assorted gourmet delights in an elegantly designed floral box.
Price: AED 345
Sublime Serenity Hamper
Elegant English garden basket with white hydrangeas, roses, and lisianthuses.
Price: AED 465
Medley of Blooms And Treats
Delightful blend of flowers and a chocolate cones gift box.
Price: AED 395
Nutty Festivities Hamper
Classy gift box with a healthy assortment of nuts.
Price: AED 175
Illuminate your UAE National Day with luxury from IGP. Explore the offerings at IGP's website and follow #GiftThatFeeling on Instagram for the latest updates and promotions.
13. Kibsons' 24-Hour National Day Sale: Unlock Savings!
Celebrate the UAE's National Day with Kibsons' exclusive 24-hour flash sale on December 2nd, 2023. Enjoy a remarkable 52% discount on over 1000 selected items using the code UAE52 at checkout.
Flash Sale Date: 2nd December 2023
Discount: 52% off on over 1000 selected items
Promo Code: UAE52
From fresh ingredients to gifting options, Kibsons has all your culinary needs covered. Experience the ease of same-day or next-day delivery, ensuring your kitchen is stocked with flavor.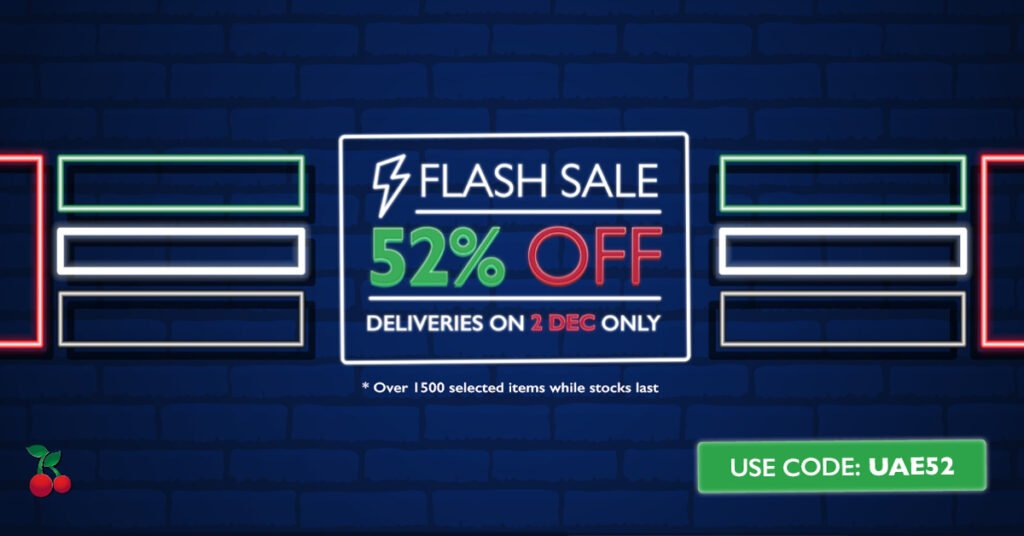 Visit Kibsons.com to avail this limited-time National Day offer. For inquiries, call +971 800 5427667. Elevate your kitchen experience with Kibsons!
14. Cricket Franchises Unite for UAE National Day Anthem
In a poignant moment on Saturday, December 2, players from Abu Dhabi T10 franchises, Team Abu Dhabi, and the Deccan Gladiators, joined forces to sing the UAE's National Anthem at the Zayed Cricket Stadium. This touching display of unity marked a heartfelt tribute to the spirit of the UAE National Day.
15. Wild Wadi Waterpark™ Celebrates UAE 52nd Union Day with Splash and Savings
Dive into UAE's 52nd Union Day at Wild Wadi Waterpark™ with a 40% discount on online day passes for residents and an 'All-You-Can-Eat' package featuring delicious snacks. Until Dec 2nd, seize the exclusive offer to get the Platinum Annual Pass at just 52% of its value. With 30+ attractions, including the Jumeirah Sceirah's 120-meter free-fall thrill, Wild Wadi is the go-to family destination. Open daily from 10:00 AM to 6:00 PM, book your tickets at www.wildwadi.com or at the gates.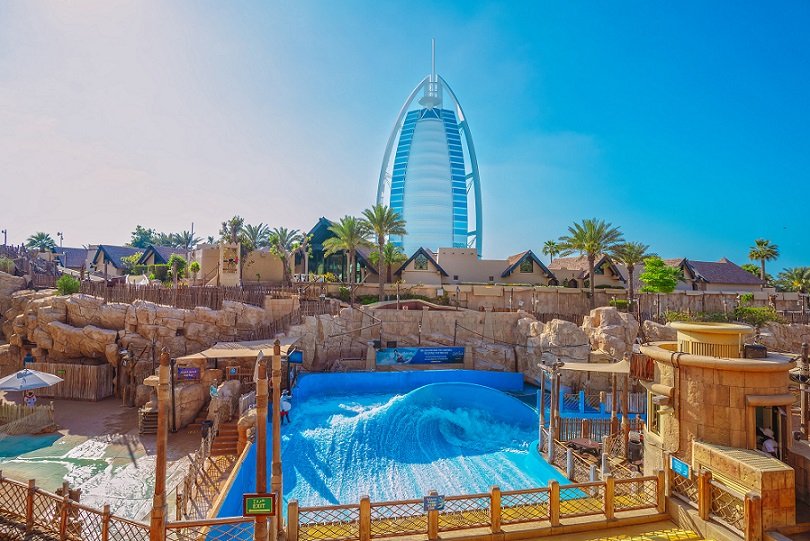 As the UAE's 52nd National Day approaches, UAE promises a rich tapestry of experiences for residents and visitors alike. From savoring discounted delights to exploring the cultural wonders of Global Village or Green Planet and witnessing the grandeur of fireworks at Bluewaters Island, the city is alive with festivities. Immerse yourself in the joy of the season, celebrate the nation's unity, and create lasting memories with these unmissable experiences. UAE invites you to be part of the vibrant tapestry of celebrations during this special National Day weekend.
Advertisement