In a highly anticipated move, Zara at Mall of the Emirates has reopened its doors, revealing a stunning transformation that includes the world's first-ever Zara café. The store, which temporarily closed for renovations in July, is back with a brand-new look and exciting additions to elevate the shopping experience for customers.
Expanded and Redesigned Space
The revamped store boasts a doubling in size since its original opening in 2005. Visitors can now explore an extensive collection of clothing for both men and women, with boutique-style spaces dedicated to beauty, footwear, and accessories. Notably, this location marks the first Zara store in Dubai to introduce a lingerie section, adding another dimension to the fashion offerings.
Also read: UAE Weather Update: Rains And Blowing Sand Expected In Some Regions
Artistic Performances and Cultural Ambiance
A unique feature of the Mall of the Emirates Zara is the introduction of a dedicated space for artistic performances at the main entrance. Shoppers can immerse themselves in a cultural experience with temporary art installations, enhancing the overall ambiance of the store.
Innovative Services for Enhanced Convenience
One of the highlights of the newly reopened Zara is the fitting room reservation service, allowing customers to have a seamless and personalized shopping experience. Additionally, the store offers a two-hour pick-up service for online orders, streamlining the process for those who prefer the convenience of e-commerce. Shoppers can also benefit from an innovative feature that enables them to search online for in-stock items at the store, enhancing efficiency and reducing wait times.
Advertisement

Explore Beyond Mall of the Emirates
For those eager to explore Zara's offerings beyond Mall of the Emirates, Dubai hosts five other branches spread across the city. These locations include City Centre Mirdiff, Deira City Centre, Dubai Hills Mall, Dubai Festival City Mall, and Dubai Mall. For added convenience, the fashion-forward can also browse and shop online at Zara.com/ae, with prompt shipping services available within the UAE.
zara: A Fashionable Rebirth
As Zara enthusiasts rejoice at the reopening of this iconic store, it's clear that the brand has not only expanded its physical presence but also introduced innovative services to cater to the evolving needs of modern shoppers. Whether visitors are seeking the latest fashion trends or a unique café experience, the newly revamped Zara at Mall of the Emirates promises a delightful journey of discovery.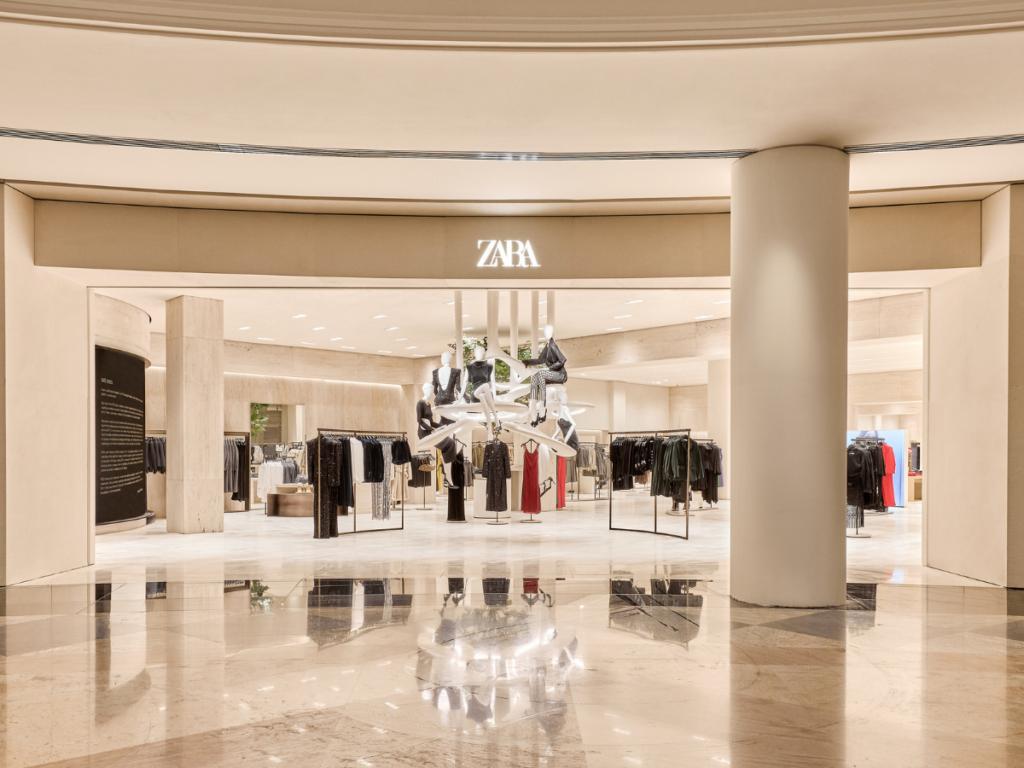 Also read: A Modern Approach: Schengen Visa Process Goes Online For Convenience
Stay Informed and Sustainable
For more shopping insights and a comprehensive guide to malls in Dubai, stay tuned. Additionally, for those inclined towards sustainable fashion choices, there are several homegrown brands in the UAE that deserve attention and support.
Advertisement