Cricket enthusiasts in Dubai are gearing up for the ICC Cricket World Cup 2023, which began on October 5th and will run until November 19th. Hosted by India, this prestigious tournament features 10 national cricket teams competing in 50 one-day matches for the coveted trophy.
ICC Cricket World Cup 2023: Host Nation and Favorites
India, this year's host nation, is among the favorites to win the cup, especially after their recent victory in the Asia Cup 2023 and their current #1 ranking. The last time India hosted the ICC World Cup in 2011, they emerged as champions, setting high expectations among fans. Reigning champions England, winners of the 2019 World Cup and currently ranked #5, are also a strong contender.
Participating Teams
The ICC Cricket World Cup 2023 will witness cricket giants from around the world. European countries represented are the Netherlands and England. Meanwhile, Australia, South Africa, and New Zealand, representing the Southern Hemisphere, have also made the cut. Teams from the Indian subcontinent include Afghanistan, Bangladesh, Sri Lanka, India, and Pakistan.
Also read: Arab Cinema Week Volume 2: A Celebration Of Arab Cinema
Where to watch in Dubai?
1. Flying Catch Sports Cafe and Restaurant
Location: Jumeirah
What's Special: You can't miss the massive 200cm screen here, and there's even a chance to win signed merchandise from Indian cricketer Shikhar Dhawan. As part of the Cricket World Cup 2023 festivities, enjoy 'spin-and-win games,' get a 10% discount when your home team wins, and relish veg platters for AED 99 or non-veg platters for AED 119.
Offer: Get a 20% discount on the ala carte menu,  Get an additional 10% discount on winning of your home team, Get a voucher worth AED 50 on the spending of AED 250
Contact: To make reservations, call 054 527 4494.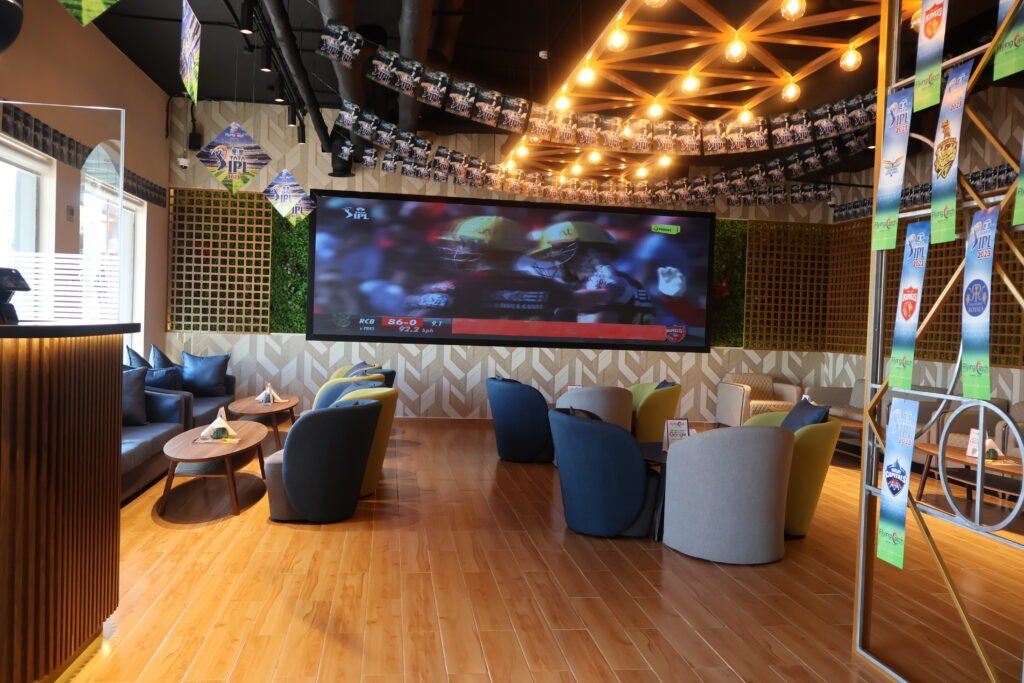 2. Huddle Sports Bar
Location: Citymax Hotel, Bur Dubai
What's Special: Huddle Sports Bar is known for its punny cricket-themed bites like Quinton's Bunny Chow and Rohit Shawarma. During the ICC Cricket World Cup 2023 season (October 5 to November 19), you can watch matches on their 24 HD screens and digital wall. They also offer all-day happy hours with drinks starting at AED 27 and a fantastic cocktail hat-trick deal.

Advertisement

Contact: For reservations and information, dial 050 100 7065.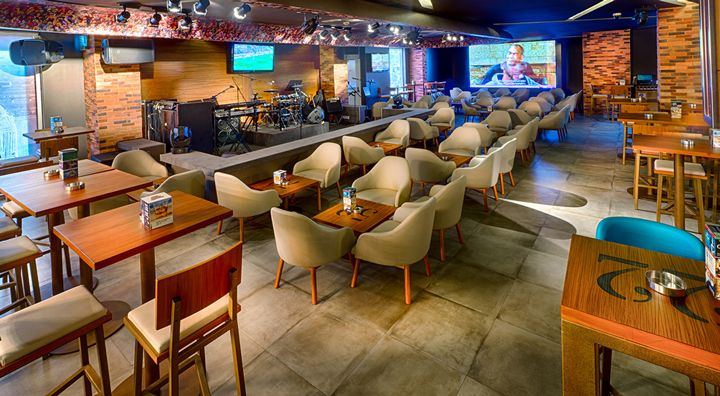 3. Sherlock Homes English Pub
Location: Arabian Courtyard Hotel and Spa
What's Special: This retro English pub gets all the cricket essentials right. You can enjoy a special beer bucket offer of 5 pints for AED 99, a 20% discount on food, and happy hour deals from 12 pm to 3 am. Plus, there's a 50% discount on selected beverages and a buy-one-get-one-free promotion on cocktails for AED 44.
Contact: To reserve your spot, call 050 629 6745 or 043519111.
4. Goose Island Tap House
Location: FIVE Jumeirah Village Hotel
What's Special: Goose Island Tap House is decked out with plenty of screens to replicate the fervor of a packed stadium. They'll be screening live Cricket World Cup 2023 matches, and you can enjoy 2-for-1 happy hour deals running all week long. In case of rain delays, keep busy with the indoor X-Golf simulator, a pool table, and beer pong.
Contact: For reservations, dial 04 455 9989.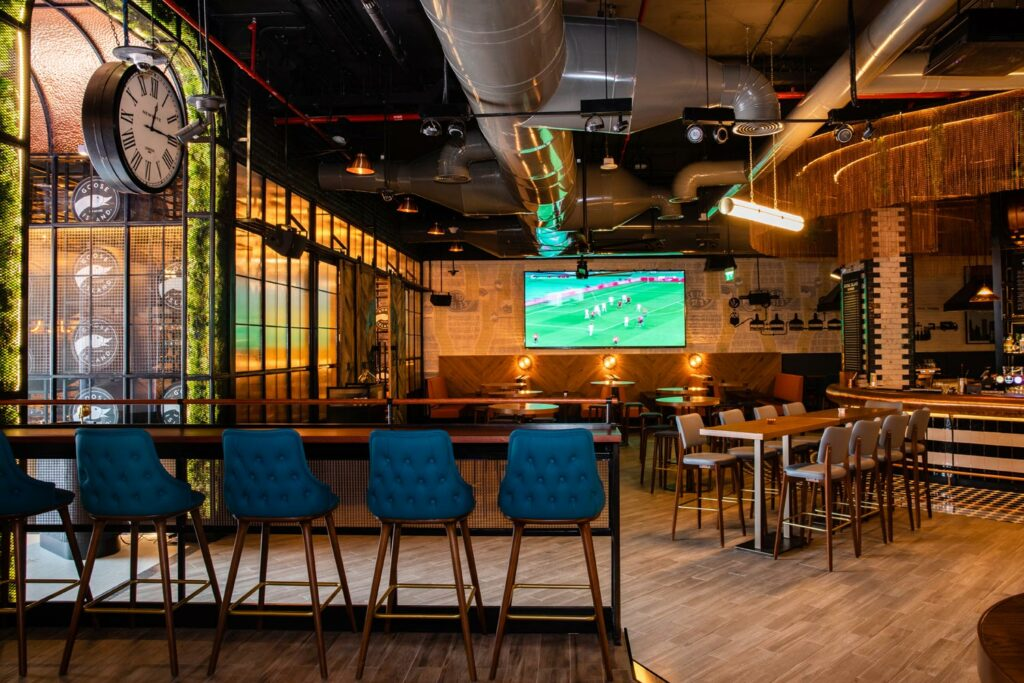 5. Barasti
Location: Dubai Marina
What's Special: Barasti is pulling out all the stops for the sports season. Besides live cricket matches, they'll also be showing Premier League games. If you have a football fan in your group, they won't be disappointed. You can also try your luck at a Liverpool Activation.
Contact: For reservations, call 056 777 1194.
Also read: UAE-Born Saddle Café Expands To London, UK, Redefining Coffee Culture
6. Headlines
Location: Ibis Hotel, World Trade Centre area
What's Special: Headlines is the go-to spot for Indian cricket fans. They'll be screening all Team India matches live. However, please note that during India-Pakistan matches, there's a minimum spend of AED 300 per person to enjoy the camaraderie and excitement.
Contact: To find out the full schedule of live screenings and make reservations, call 058 591 8153 or 050 254 6782.
These venues promise an unforgettable ICC Cricket World Cup 2023-watching experience, delectable food, and a lively atmosphere. Don't miss out on being part of the Cricket World Cup 2023 action in Dubai!
Advertisement