From its humble beginnings as a single food truck to a chain of 14 thriving locations across the UAE and its first international outpost in Cannes, France, Saddle Café is a true homegrown success story. Now, this Emirati-owned business is all set to make its mark on the vibrant city of London, UK, located near Knightsbridge and the iconic Harrods department store.
Founded in 2017 by Emirati entrepreneur Mohamed Al Falasi, Saddle Café drew inspiration from the Arabian equestrian heritage and a deep passion for excellent coffee. Its meteoric rise within the UAE's hospitality industry has created a loyal fan base, drawn to specialty brews and creative signature dishes like the Saddle La Brioche and the Saddle Acai Smoothie.
Dubai's Leading Specialty Coffee Brand Arrives in London
Saddle Café London, which opened its doors on October 5th, 2023, promises to bring Dubai's leading specialty coffee brand and artistry to the heart of London. The café sources the finest coffee beans from around the world, offering an array of specialty coffees in both hot and cold brews. Londoners can now indulge in Saddle Café's elevated approach to coffee appreciation, which seamlessly blends innovation and tradition.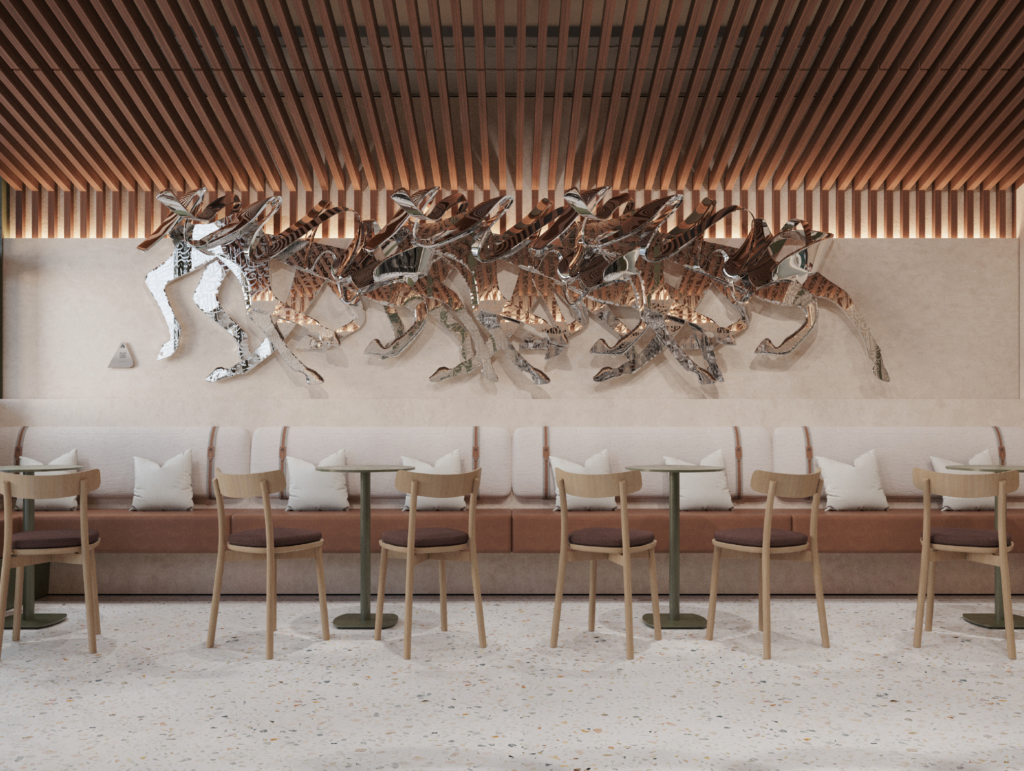 Also read: Steve Harvey's Inaugural Open Fire Food Festival To Ignite Abu Dhabi In February 2024
The menu at Saddle Café London is a delight for food enthusiasts. It features delectable items such as the indulgent Pistachio Milkshake, crafted using the finest quality pistachios sourced from Italy, as well as crepes, acai bowls, and a variety of delicious breakfast treats.
Saddle Café: A Fusion of Cultures and Artistry
Saddle Café London is not just about great coffee and food; it's an immersive experience. The café's interior reflects the beauty of the UAE, thanks to a collaboration with the celebrated global Emirati artist, Mattar Bin Lahej. Expect unique interiors powered by Emirati synergy, making the café a feast for the eyes as well as the taste buds.
Advertisement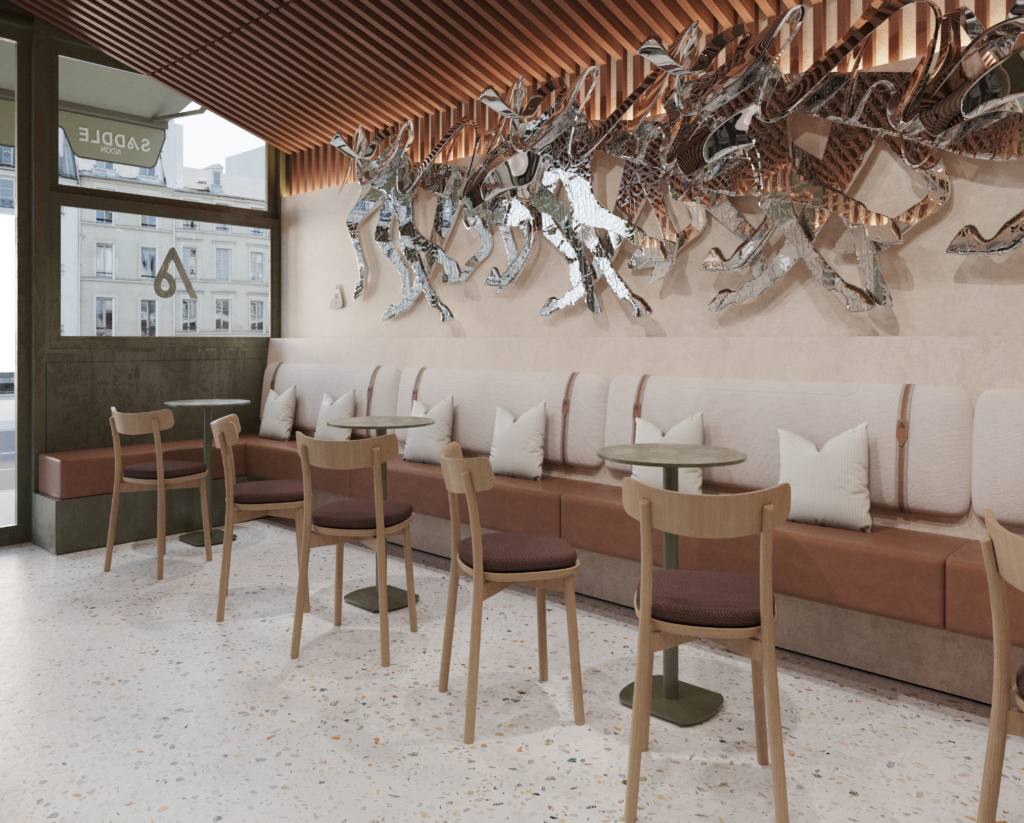 Founder's Vision
Founder Mohammed Al Falasi expressed his excitement about the London expansion, saying, "I'm delighted to be launching Saddle Café in London. This expansion represents a significant milestone in Saddle Café's journey and signifies its commitment to sharing its passion for exceptional coffee on an international stage. London is one of the world's most exciting and cosmopolitan cities, and we can't wait to introduce our specialty serves in an elevated and welcoming setting."
Global Expansion Continues
As Saddle Café London garners anticipation and applause, the brand is already gearing up for its next international outpost in Riyadh, Saudi Arabia, set to open in November. This marks the third international location for the beloved brand, further solidifying its presence on the global coffee scene.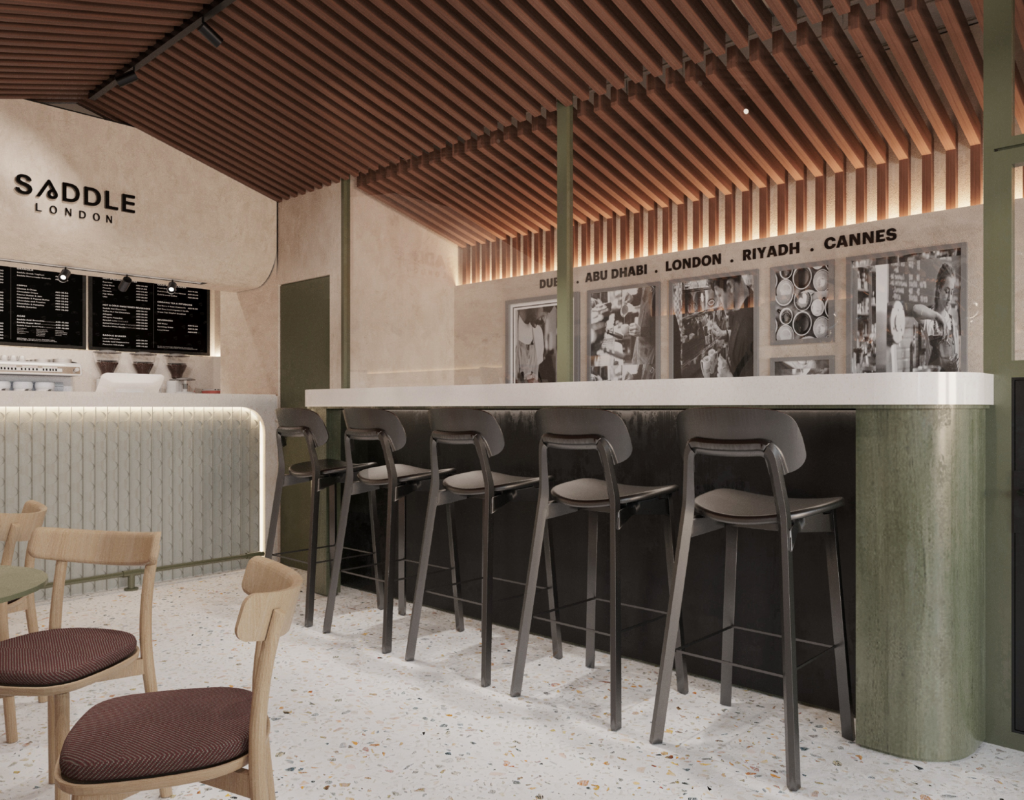 Also read: Exciting Teishoku Lunch Menu Revealed At SOON Nobby X True Izakaya In JLT
Saddle Café's journey from a single coffee truck to an international sensation is a testament to the quality of its offerings and the vision of its founder. With London now part of its global footprint, coffee enthusiasts in the UK can look forward to a unique and delightful coffee culture experience.
For coffee lovers in London, Saddle Café is the newest destination to savor the rich flavors of Dubai's leading specialty coffee brand, beautifully crafted dishes, and a fusion of Emirati artistry.
Advertisement