In today's fast-paced world, where the demands of daily life can often leave us feeling overwhelmed, OPPO, a global technology leader, brings a breath of fresh air with its exclusive app, O Relax. Embedded within ColorOS 13, this app is designed to help users find moments of calm and tranquility in their busy lives.
Backed by scientific studies affirming the impact of sound on stress levels and emotional health, O Relax becomes a powerful tool for emotional well-being. This user-friendly app is packed with high-quality audio and customizable experiences, offering users a wide array of relaxing sounds and deep breathing exercises to relieve stress.
The Power of Sound
OPPO, with its extensive experience in sound technology, recognizes the profound impact sound can have on our emotions. O Relax offers a diverse selection of audio files, including soothing music tracks and ambient nature sounds, allowing users to create their own audio environment for relaxation, meditation, or falling asleep. Additionally, the app incorporates white noise, proven to block out distracting sounds and deliver moments of calm.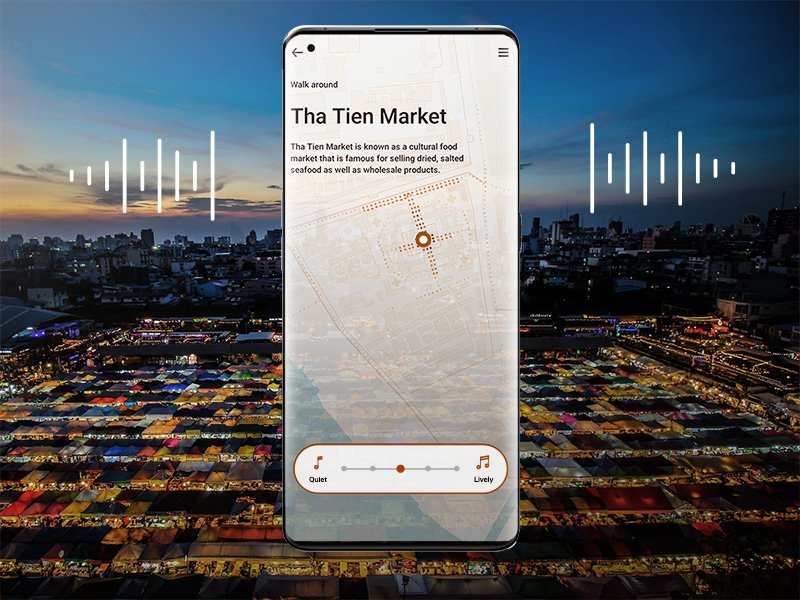 Also read: Mina's Market Powered By Mina's Kitchen In Dubai: 7 Highlight! (socialkandura.com)
Sounds of the City
One unique feature of O Relax is the "Sounds of the City." Users can embark on a virtual journey inspired by iconic cities such as Reykjavik, Beijing, and Tokyo. Guided by a detailed map, they can explore these locations and immerse themselves in the unique sounds of each city. This experience highlights the profound impact of sound on mental well-being, fostering a sense of tranquility and mindfulness.
Advertisement

OPPO's O Relax app : Therapeutic Games
OPPO understands the therapeutic potential of computer games, especially for adolescents. O Relax offers deep breathing exercises and relaxation games as an alternative to traditional therapy. These games, combined with audio and haptic feedback, not only help regulate breathing but also engage the mind through touch and response. Users can explore these enjoyable games to find calming and satisfying ways to unwind.
A Human-Centric Approach
In a world where positive mental health profoundly influences every aspect of our lives, OPPO takes a human-centric approach with O Relax. This app reintroduces the much-needed moment of calm into busy lives, helping users improve their emotional well-being.
Also read: UAE School Holidays: Mid-Term Break Begins Next Week
World Mental Health Day
On this World Mental Health Day, OPPO's O Relax app offers a simple yet effective way to embrace tranquility and prioritize your mental well-being. Remember, taking a moment for yourself is just a tap away with OPPO's O Relax app.
In a world that never stops, OPPO's O Relax app serves as a reminder that everyone deserves a moment of calm. Download the app today and take a step towards a healthier, happier you. Your tranquility is just a click away.
Advertisement