Emirati Astronaut Sultan AlNeyadi's Extraordinary Journey to the Stars"
The city of Abu Dhabi was ablaze with celebratory lights and colorful illuminations on its iconic bridges last night as the Abu Dhabi Municipality marked the triumphant return of Emirati astronaut Sultan AlNeyadi. After a remarkable 6-month mission in space, the astronaut's return was nothing short of historic.
Illuminating the Skies and Hearts
The mesmerizing light formations on the bridges depicted an astronaut, accompanied by the inscription "Al Emarat." At the pinnacle of this visual spectacle proudly waved the UAE flag, underscoring the nation's profound pride in its pivotal role in advancing space exploration within the region.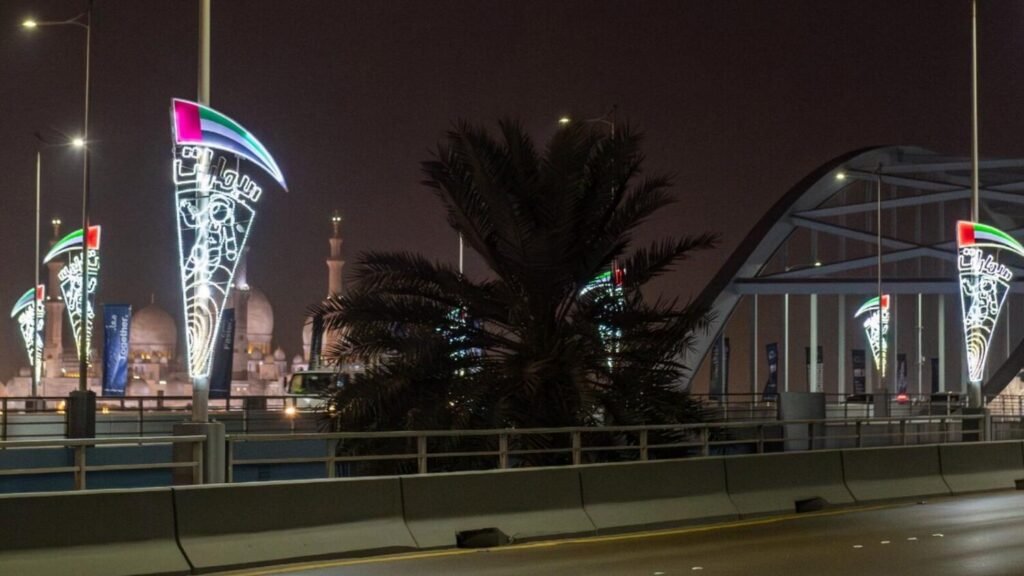 Also read: Exciting News: India Moves Closer To Asia Cup Super 4 After Big Win Over Nepal!
A Record-Breaking Space Odyssey
On Monday, Sultan AlNeyadi emerged from the International Space Station (ISS) following the longest Arab space mission on record, spanning an impressive 186 days. Notably, he achieved yet another historic milestone by becoming the first Arab astronaut to undertake a spacewalk.
The Joyous Return to Earth
The climactic moment unfolded as Emirati astronaut Sultan AlNeyadi's Dragon Endeavour spacecraft safely touched down in the Atlantic Ocean off the coast of Jacksonville, Florida, at 8:17 AM UAE time. The nation collectively erupted in applause and jubilation as AlNeyadi disembarked from the spacecraft.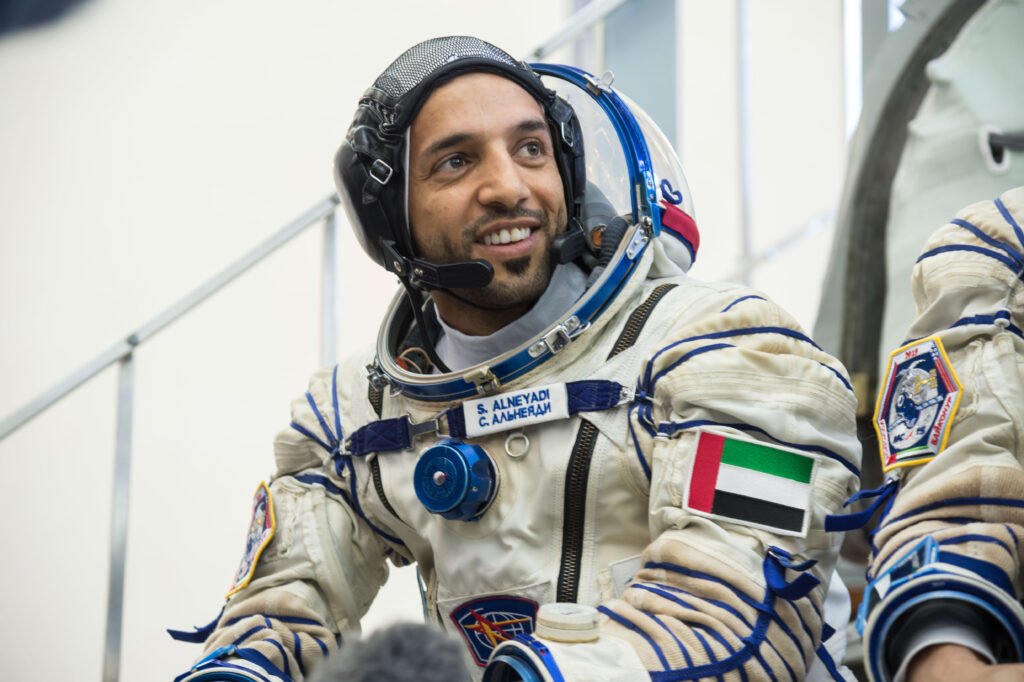 Inspiring the Youth
Across the country, students in schools had the privilege of witnessing this momentous event live, and numerous educational institutions organized celebratory programs to mark the occasion.
Advertisement

A Hero's Welcome Abroad
A contingent of officials from the Mohammed bin Rashid Space Center (MBRSC), including flight surgeon Dr. Hanan AlSuwaidi and pioneering Emirati astronaut Hazzaa Al Mansouri, has journeyed to Houston to extend a warm welcome to Emirati astronaut Sultan AlNeyadi. It is anticipated that the astronaut will remain in the United States for at least another two weeks before returning to the UAE.
Also read: Discover Dubai's Past For Free: Stay At Al Seef Heritage Hotel And Visit The Shindagha Museum
A Cosmic Legacy
The grand display of lights on Abu Dhabi's bridges serves as a testament to the nation's unwavering commitment to advancing its position in space exploration and its pride in the incredible achievements of its astronauts. Emirati astronaut Sultan AlNeyadi's triumphant return marks a momentous chapter in the UAE's journey toward the stars, and his legacy will undoubtedly inspire generations to come.
As the nation eagerly awaits Sultan AlNeyadi's return, the celebration continues to resonate, capturing the hearts and imagination of people not only in the UAE but around the world, symbolizing the boundless possibilities that await humanity beyond the confines of our planet.
Advertisement