As the back-to-school rush consumes parents and students alike, the idea of a quick getaway to ease into the daily routine sounds like a dream. Look no further than Al Seef Heritage Hotel Dubai, nestled in the heart of the city's historic district, for a special treat that promises relaxation and cultural enrichment.
The Cultural Oasis of Al Seef Heritage Hotel Dubai
A Hidden Gem by the Creek
Al Seef Heritage Hotel Dubai, part of the prestigious Curio Collection by Hilton, offers an exclusive opportunity to immerse yourself in the rich cultural tapestry of old Dubai. This September, guests can enjoy a 20% discount on a minimum three-night stay at this beautifully designed hotel, seamlessly blending traditional Arabian hospitality with modern amenities. Located on the picturesque promenade of Al Seef, right along Dubai Creek, this charming hotel boasts 190 rooms spread across 22 meticulously designed Arabian homes.
A Glimpse into Emirati Culture
Guests are spoiled for choice, with a range of well-appointed suites and tastefully decorated rooms, each offering a glimpse into Emirati culture. But the special treat doesn't end there. By using the code PR09BM during your booking, you'll receive a complimentary ticket to the remarkable Al Shindagha Museum.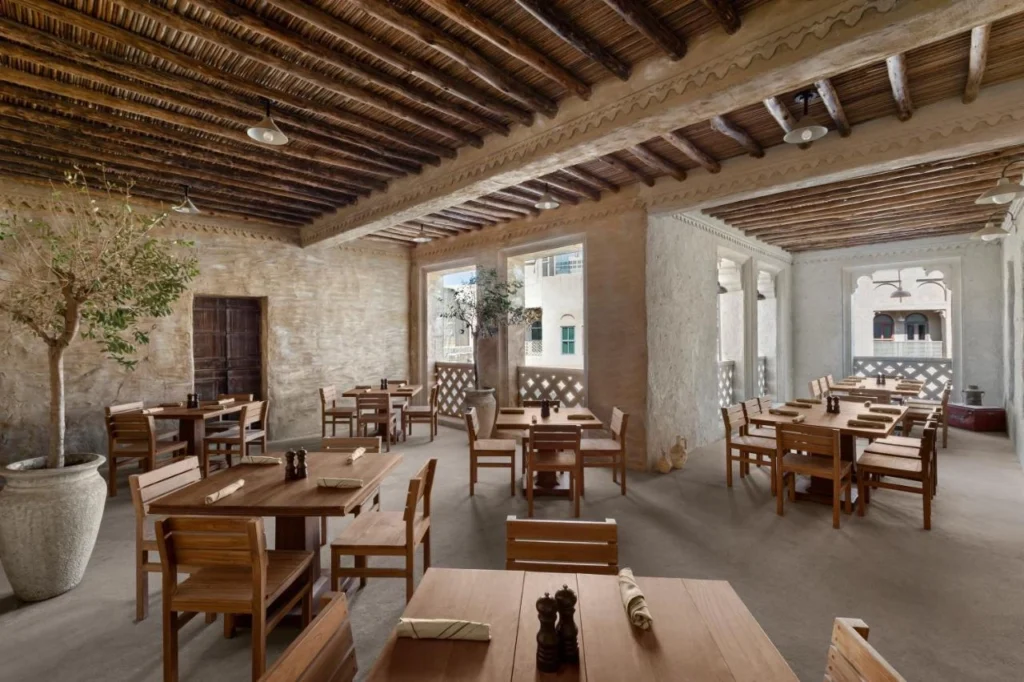 Also read: Dubai's Global Village Earns RoSPA Gold Award For Outstanding Health And Safety Management
Discover Dubai's Cultural Past
The Al Shindagha Museum is a cultural gem that beckons visitors to explore Dubai's vibrant history. With various pavilions offering unique insights into the city's past, it's an immersive experience that should not be missed. From ancient traditions to the evolution of this modern metropolis, the museum paints a vivid picture of Dubai's journey.
Advertisement

An Epicenter of Dining and Culture
Back at Al Seef Heritage Hotel Dubai, you'll find an array of dining options and cultural activities awaiting your exploration. Savor delicious cuisine and partake in cultural experiences that showcase the beauty of Arabian heritage. Whether you're a history enthusiast, a food lover, or simply seeking a serene getaway, this hotel has something for everyone.
Also read: Dubai Fitness Challenge 2023: Mark Your Calendar For Healthier Days Ahead
Plan Your Perfect Getaway
With discounted prices and complimentary museum tickets, Al Seef Heritage Hotel Dubai is your gateway to a blissful holiday within the city limits. Book your stay today and create lasting memories with your loved ones. Don't miss out on this fantastic opportunity to unwind while immersing yourself in the captivating history of Dubai.
Escape the hustle and bustle, and indulge in a truly unique experience at Al Seef Heritage Hotel Dubai. Book now and let the magic of old Dubai embrace you.
Advertisement